Average rating from 25 users
83%Recommend to a friend
I bought one of the container sets which included two reusable bags, the lunch bowl, two glass containers, and salad dressing containers. I love each product that I purchased and always find myself reaching for these over my other containers. The glass bowls always stay sealed and fit the perfect serving size. Plus the silicone around them makes them feel studier and I can easily toss them in my bag. The lunch bowl is perfect to take on the go or for my premade meal in the fridge. It's just about the same size as my bowls at home, keeping serving size consistent across the board. W&P gets bonus points for dishwasher and microwave capabilities.
---
Meh, bought the round container hoping it would be a fashionable alternative to a lunch box, except it drips from every place possible and has to be kept upright at all times.
---
---
The ice molds are beautiful and a great way to elevate a drink
---
What is Thingtesting?
Thingtesting is an unbiased place to research and review internet-born brands — because honest reviews help us all shop better. Learn more.
---
One of my favorite mugs that I use almost daily, especially for my morning coffee when I'm working from home (Their mugs are great quality) ! I've been meaning to look at other products to shop from on their site and definitely recommend. Also, I agree with other reviews that is very easy to clean.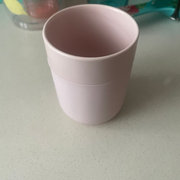 ---
I first discovered W&P when they were a baby brand back in ~2014 when they launched their first book, Shake. (Even made one of their drinks, the Rosemary Maple Bourbon Sour, a drink at our wedding!) Since then I've watched this company grow and evolve. Their products are top notch, from water bottles to salad bowls, to my favorite ice tray. I think they're innovative and thoughtful, a bit like OXO. I've not been disappointed by anything I've bought from them.
---
Their portable ceramic mug is one of my most prized possessions. Perfect for taking on the go or keeping in your bag when you want to get a coffee. The silicone is soft, the ceramic is durable, and all of it is easy to clean. Have had mine for well over 5 years and it's still good as new.
---
the ice trays are really nice with unique ice designs for cocktails; also easy to fill the tray without spilling water all over the place
---
I have several products including both sizes of the glass bowls and the large lunch bowl. I find they are easy to clean, hold up well (including when my puppy tries to chew through them).
Feedback
I wish they had larger sizes in their bottles! I would want to try it.
---
The reusable utensil set & the Porter Bowl have totally changed bringing lunch to work. I've tried other reusable utensil sets before and none compare to these. I like that you can use the lid of the bowl to help steam meals when reheating.
---
Received a free product from W&P
I really do love my travel mug from W&P. The actual mug part might be my favorite. I love the feel and weight of the ceramic. Satisfying to drink from without the top and the silicone sleeve around it still feels seamless and has a good feel to it, and a plus to not worry about burning your hand when you go to pick it up.
Feedback
I don't love the top to the mug, feels a little cheap in comparison to the rest of the mug, and would love a sliding opening that actually clicks into place so I could be more confident when traveling of it not leaking.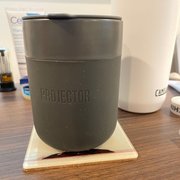 ---