Say hello to the
Thingtester program
Earn points, move through levels, and build reputation by writing reviews and contributing thoughtfully to the Thingtesting community.
---
Unlock rewards for your contributions
Thingdrop access

Level 1

Write 10 reviews (or a combination of contributions) to hit level 1 and gain access to our cult product testing program, Thingdrop.

Thingdrop is a unique opportunity to discover and test new brands and products at a heavy discount and in return, share your honest feedback on Thingtesting.

Join our Slack Community

Level 7

Reach level 7 to receive an invite to join our exclusive Slack community, a place to talk with and learn from other top Thingtesters, test and give feedback on new site features, and connect with the people behind your favorite brands.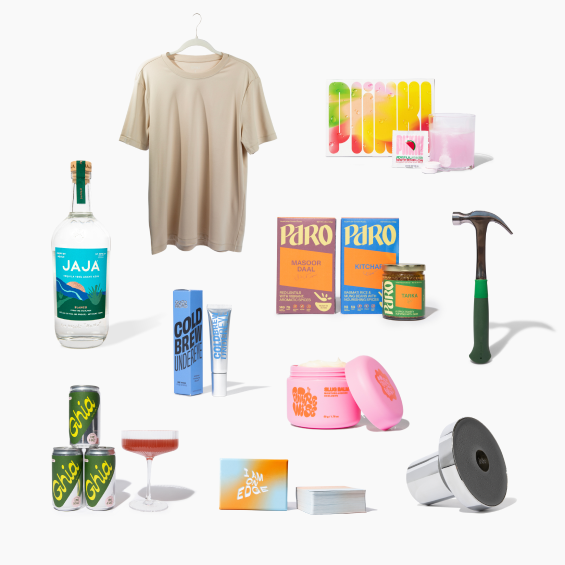 ---
Explore the levels
As you earn points for writing reviews and contributing to Thingtesting you will progress through 10 levels.
Thingdrop access
Level 1
1000 points
Slack community
Level 7
11,000 points
---
How to earn points
Writing reviews
+100 points
Every review earns you 100 points, plus additional points for reviews featuring photos or videos. Earn 20 extra points if another Thingtester votes your review as useful.
Completing your profile
+60 points
An up-to-date profile helps others trust your reviews. The more detailed your profile, the more points you'll earn.
Spotting brands
+50 points
Earn 50 points for each brand you spot, plus 20 extra points if you're the first to review a brand.
Earn 20 points for each new list you create that includes 5 or more brands.
Reviewing a Thing­drop
+40 points
Review a Thingdrop you've purchased and earn 40 extra points.
Community values
+20 points
If you spot a review that doesn't meet our community guidelines and report it, you'll earn 20 points as a thank you from us.
---
Thingtester leaderboard
Latest review

Most read review
Latest review

Most read review
Latest review

Most read review
Latest review

Most read review
Latest review

Most read review
Latest review

Most read review