Average rating from 22 users
95%Recommend to a friend
I have quite the collection of Field Notes. At home, the office, in the car, and my backpack. I use them practically every day for sketching, reminders, and they make fantastic gifts. I highly recommend having them with you all the time.
---
Great little notebooks with great designs - i wish they made a great way to organize these. I go through one in about a week.
---
---
These are fantastic little notebooks that are easy to pack in any bag. I'm someone who loves to always have paper on-hand, and this is a great way to have that without a bulky journal.
---
What is Thingtesting?
Thingtesting is an unbiased place to research and review internet-born brands — because honest reviews help us all shop better. Learn more.
---
Field Notes are great little notebooks. They come in lined or graph paper options and are very light and easy to throw in a purse or backpack. I like to also have a small notebook on me when I travel and these fit the bill without taking up much space. Most of their options are in neutral colors but I love their new super colorful national parks series.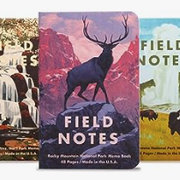 ---
Adorable notebooks that fit nicely and comfortably in your pocket or bag. I've used these for work and for travel and found they are best for travel because the amount of pages is not super generous. I like the personality of the notebooks with their colorways, different location covers, and that they are available in multi-packs. It's a fun gift or to use for a short period of time.
---
Field Notes have been joining me for over ten years of journeys and experiences. I've had dozens of these journals and love all the unique editions they've created through the years. Field Notes cofounder Aaron Draplin is a great designer and fun personality, so it feels good to support him through these. Aside from being a nice compact writing surface, they all have a 5 inch measuring stick and fun "practical applications" on the back cover, which are always worth a read. They're not super durable, but they're also only 48 pages. If they're wearing down too fast, maybe you're not writing enough?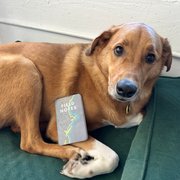 ---
You can never go wring with owning a few Field Notes notebooks. They are fun to look at and they are continually putting out interesting designs and different types of notebooks for various professions and needs.
---
10/10 especially based on their emails! They don't come often, but they're quite well written.
---
Long time a user of Field Notes pocket notebooks and they continue to be my favorite. I carry one in my pocket most days and mostly buy the dot graph style sheet. Love that they are Made in USA.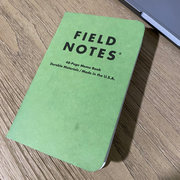 ---
As a fairly big Notebook and Pen nerd, Field Notes is an absolute classic. If you're looking for a soft pocket-size notebook there's really nowhere else to look. They're also always coming out with really cool limited editions which always keeps me coming back and incentives me to keep filling up those notebooks.
---