Where are the big, unexplored opportunities for direct-to-consumer brands?
From home improvement to more inclusive healthcare offerings, here are the categories experts think are ripe for the direct-to-consumer treatment.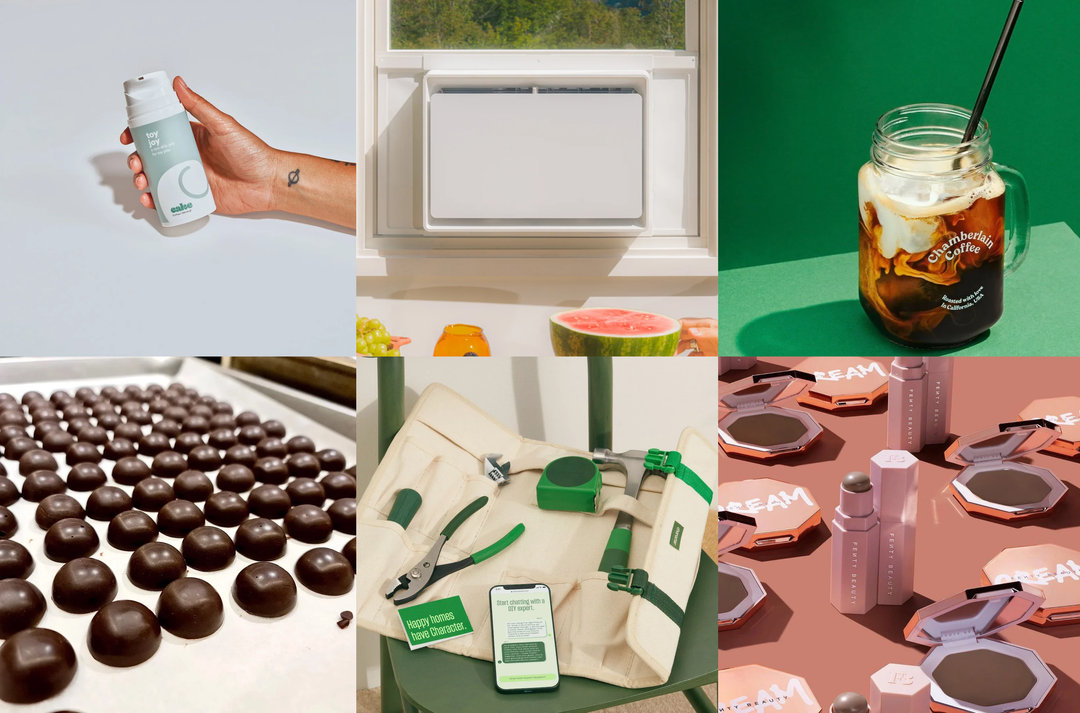 Direct-to-consumer brands have been having a tough time lately, dealing with supply chain crises and wavering confidence from investors, who are becoming more picky about which brands they back.
Meanwhile, the big sleepy companies they sought to disrupt are starting to wake up — according to Axios, direct-to-consumer sales growth at established brands overtook that of scrappier upstarts like Peloton last year.
But that's not to say that the digital-first model these young brands are pursuing doesn't have its strengths.
"One of the great things about direct-to-consumer is it provides a feedback loop," says Michael Duda, managing partner at Bullish, the investment firm and brand builder that has backed the likes of shaving brand Harry's and vitamins startup Care/of. This means that these brands can tweak their products and services to cater to the whims of their core customers, in a way that's not so easy for a big brand or retailer to replicate.
One key challenge for founders and operators of new brands today is to figure out where they fit into a crowded e-commerce market, where it feels like almost every product has been given the "we cut out the middleman and updated the packaging" treatment.
"We're not that excited about single-product businesses any more," says Caitlin Strandberg, a partner at venture capital firm Lerer Hippeau. "We like to see how the product roadmap changes over time, and what the big vision is."
So which categories are investors most interested in? We asked them to share their thoughts.
Health and wellness for all
What would Hims look like if it were made for people living in the middle of America? How long before the sexual health aisles in major retailers really make a point to cater to all genders and sexual preferences?
The investors Thingtesting spoke to say there is a big opportunity for brands that are willing to explicitly target consumers that have been historically underserved in the health and wellness markets.
"Empathy can go a long way. If you're targeting erectile dysfunction in the Bible Belt in the U.S., you can really hone in on that," Duda shares as an example. "There's opportunity for brands between sexual health and wellness, menopause, pregnancy tests."
Strandberg adds that while more brands have emerged to serve women's health needs, it remains "a largely underserved and understudied group in the healthcare market."
To really cater to underserved customers, brands will need to build trust and ensure their products are rooted in scientific understanding. Strandberg cites skincare brand Topicals — a Lerer Hippeau portfolio company — as an example. "The dermatology industry rarely studies skin of color, which means they fall short of treating conditions like eczema and hyperpigmentation which tend to impact that audience."
Examples: Champ, Cake, Legacy, Modern Fertility
The modern home owner
Millennials are aging up into the housing market, with this group accounting for 43% of homebuyers so far in 2022 — up from 37% a year earlier. So it's no surprise their interest in DIY is on the rise, too. According to People magazine, 81% of millennials kept themselves busy with home improvement projects at the start of the pandemic, with many doing this to save money.
Duda says there is now an opportunity for brands to modernize this stuffy category, and create destinations where people can not only get hold of the kit they need, but also the know-how to actually pull off a project successfully.
Karen Howland, managing director of CircleUp Equity, points to the repetitive, seasonal nature of some home maintenance projects — such as lawn care or pest control. "The outdoor and lawn care needs I have are going to be the same year after year. If I could get that delivered to my house every March, that would make sense," she says.
Examples: Character, July, Sunday
Embrace the aggregators
The core premise of the direct-to-consumer business model is that it allows brands to bypass third-parties.
But while the idea of being able to preserve profit margins and collect customer insights directly is compelling, it can be difficult to convince customers to come to you when they're used to buying with one-stop-shops.
So if you can't beat Amazon — where as much as 45% of e-commerce spending takes place — why not join it?
"We're looking for digitally native brands that have an omnichannel approach," Strandberg says. "And that includes the question of where does Amazon fit into your strategy?"
In the past, brands have often said they would like their revenues to be split equally between marketplaces like Amazon, retail outlets and their own websites, says Howland. "Those days are long gone," she says, predicting that in the next five years, the scales will tip in favor of traditional retail and demand aggregators like Amazon.
She expects just 10% of a brand's revenues will be generated through their own websites in the future, which will be where "those extraordinarily loyal customers" shop. "Those are the customers you want to try and test new products on."
Example: Elliotts
Powering plant-based food
According to Bloomberg Intelligence, the global plant-based foods market could be worth as much as $162 billion by 2030, up from $29.4 billion in 2020.
That's an impressive jump, but would still make up a relatively small part of the global protein market. And the thing that stops more people switching from meat to animal-free alternatives? Well, it doesn't quite taste like the real thing.
Strandberg says that as more consumer brands throw their hat into the plant-based ring, there is a huge opportunity for companies that are one step removed, and who can supply the core ingredients needed to make I-can't-believe-it's-not-animal-protein foods.
"There's been an early adopter movement in the plant-based space, but the products really need to become significantly better," she says. "They need to source high-quality ingredients that serve their mission."
A small number of brands are already delving into this challenge such as Voyage Foods, which makes cocoa, peanut and coffee alternatives, and Perfect Day, which makes milk protein alternatives that have been used by ice cream brands Brave Robot and Nick's.
Examples: Voyage Foods, WNWN Food Labs, Perfect Day
Celebrity-product fit
There is already a seemingly endless number of brands with a celebrity "founder" — but Nik Sharma, an angel investor and the founder of Sharma Brands, says there are still opportunities when it comes to famous people launching their own lines of stuff.
Now, Sharma predicts the brands that will continue to make a serious splash with consumers are ones where there has been some major interrogation as to why that given celebrity is the right person to be launching in their chosen category.
"This is a question that wasn't answered a lot previously," he says. "Today there's a lot more thoughtfulness put into why this person is attached to this brand."
He cites Emma Chamberlain, the internet personality turned coffee entrepreneur, as an example. "Her start on YouTube was all about trying coffee, so there's a very clear tie to the people who know Emma," he says. "It wasn't like a coffee company was created and they said 'oh, lets get somebody with a big following and throw their name on'. She is in stores looking at how the product looks on shelf."
Examples: Chamberlain Coffee, Skims, Fenty Beauty