Between the coasts: Meet the brands growing in the middle of America
Coastal hubs like New York and Los Angeles attract founders and investors — but these are far from the only places ecommerce brands are being built.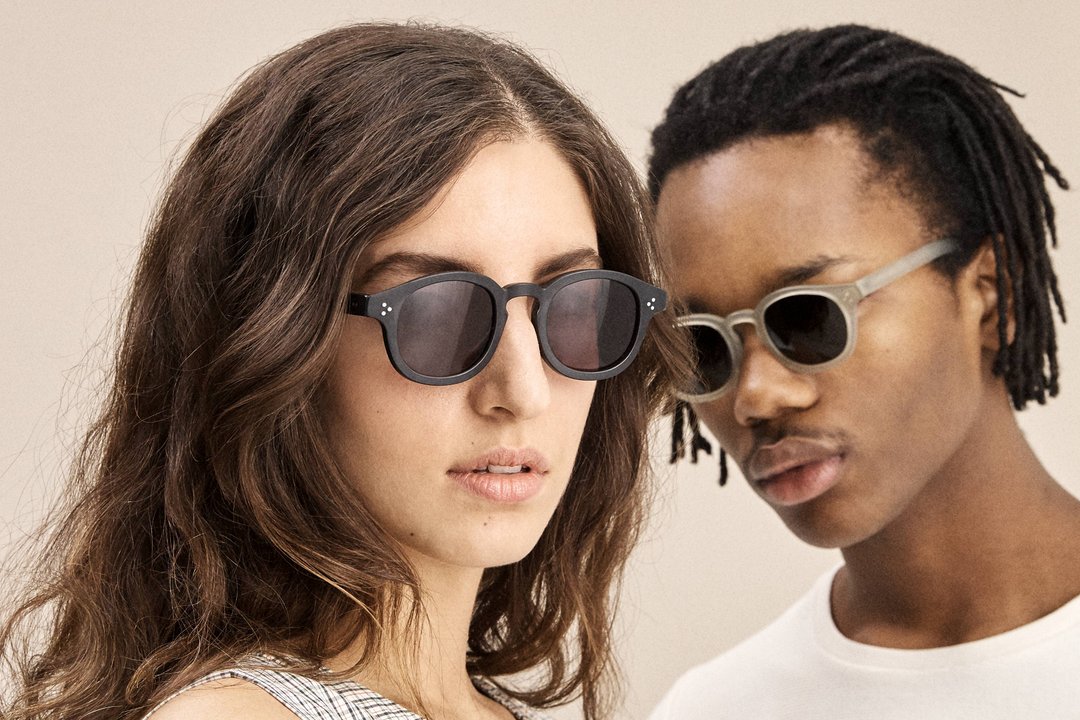 Great Jones' Dutch oven may be popular with New Yorkers. But does it play in Peoria?
The saying refers to the Illinois town that corporate marketers for a long time considered the top place in the U.S. to test new products and concepts. Because of the city's representative population, it was thought that if Peorians went for it, the rest of America would, too.
One criticism of the swathe of direct-to-consumer brands that have taken over the internet in the last decade is that they're perhaps not asking themselves this question enough.
In the Thingtesting directory, coastal cities like New York and Los Angeles are overwhelmingly represented when looking at where U.S. brands are based (although it should be noted, brands are not obliged to state their headquarter locations). A whopping 483 brands have their headquarters listed as New York, while 230 tell us they are based in California. In between, far fewer brands populate the map.
As such, the products often answer to the needs or wants of the affluent people living in these cities: Our Place's Always pan is built for tiny kitchens, Recess is the drink for the "creative class."
But it is clearly not the case that interesting brands are only being built in these coastal hubs. So why don't we hear more about the ones based elsewhere?
How cities get on the ecommerce map
The reasons why brands based in hubs like New York, Los Angeles and San Francisco end up being the ones that get the most media exposure are fairly simple. Not only are they in populous economic hubs, they also have established networks of venture capital investors, public relations professionals and design agencies who are all equally interested in making sure the brands they work with get shouted about.
New York and California are also the U.S. states with the most journalists — combined, they employ 23% of America's journalists — meaning a billboard advertisement, a pop-up, or retail location is far more likely to be noticed by the media here.
"There is a significant amount of brands being built [here] that, quite frankly, aren't getting the attention that the ones on the coast do," says Jeff Cantalupo, the founder and managing partner of Listen Ventures, a Chicago-based venture capital firm. Brands that the firm has backed include ​​Cincinnati-based performance apparel brand Oros and Catch Co, a Chicago-based company that creates brands for fishing enthusiasts (the third-most popular outdoor activity in the U.S., after running and hiking). By virtue of where the firm is based, Cantalupo says its deal flow "over-indexes" on young brands being built in "Chicago and beyond" — but that a significant number of opportunities that land on his desk do come from places like Los Angeles and New York.
According to Victor Gutwein, the managing partner of Midwest-focused VC firm M25, while the region his firm focuses on is home to 10% of all U.S,-based venture capital-backed startups, they receive just 5% of all VC funding.
"For a long time it's been easier to attract capital for new concepts and new ideas in places like New York and San Francisco," he says, because these hubs are often where consumer trends emerge. And because more capital is invested in these brands, that means there is more of it that can eventually be recycled within that ecosystem. According to CB Insights, 12 of the 18 startups Warby Parker cofounder Neil Blumenthal has invested in are based in New York, and three in California.
But while getting the funding needed in order to scale at speed might be easier in these cities, brands that have been built with an affluent coastal consumer in mind can struggle when it comes time to appeal to the mass market.
In March, CNBC reported that publicly-traded direct-to-consumer brands such as Figs, Allbirds and Stitchfix (all California-based brands) have had "billions" wiped from their valuations so far this year, thanks to a confluence of factors including "smaller-than-anticipated customer bases." "The playbook of going after the trendy consumer who happens to live in those markets doesn't always translate to building a mass brand," says Cantalupo.
Brands based outside of these hubs, on the other hand, are somewhat forced to think about how they can appeal to a mass-market consumer from day one, due to the fact the regions where they are based tend to be more representative of the U.S. population as a whole.
"It means that the businesses [that are] here to stay have caught on to a mindset or trend that's not just for people who make a combined income of $400,000 and live in Manhattan, but also the people with a combined income of $70,000 who live in Columbus," says Gutwein.
Building in America's heartland
Swimwear brand Summersalt, based in St. Louis, is an example of a company that's been able to strike this balance of echoing the fresh look and feel of its coastal brand counterparts, while also keeping in mind a broader consumer demographic.
"How many beaches are there in St. Louis? That might be your first reaction," says Gutwein. But it has had mass appeal, something the brand puts down to its focus on inclusivity. Between 2020 and 2021, the brand says its business grew 800%.
For brands based between the coasts, the main challenge is to figure out how to gain momentum without the networking flywheel that comes with being based within an established ecosystem.
Dianna Allen, the founder of St. Louis candle brand TERRA has been running her business since 2019, but she says "where I'm based, there isn't a huge community centered around selling online."
"[It was] more so brick-and-mortar, farmer's markets. It wasn't really until the pandemic that everything made that switch," she adds. For the brand's next step, she is hoping to establish a retail presence in Austin, adding that cities like New York and Los Angeles are currently way down on the priority list. "With smaller cities, I feel like even as an outsider it's easier to integrate and find space for your brand."
"With running a startup, so much of fundraising is really networking," says Ali Rose VanOverbeke, the founder of Flint-based glasses brand Genusee, who moved from New York to set up her business in Michigan after a successful crowdfunding campaign. "I've noticed being away from those coasts, that unless you're talking on the phone or doing emails consistently, you're not always top of mind."
Brands do have an opportunity to build out their own networks. Genusee has built its own manufacturing facility in Flint, and VanOverbeke says that the majority of the brand's supply chain is located within a 188 mile radius. Rebundle, which makes plant-based braiding hair, raised $1.4 million in January in order to build its own local manufacturing facility.
The advent of remote working may encourage other brands to actively tap into the talent pool outside of their bubbles, to get a better idea of what consumers want. Matt Mullenax, the founder of men's skincare brand Huron, says it's easy to "get caught in this echo chamber of New York-centric brands."
The company, while based in New York, says its fulfillment team is based in Ohio. It has also just hired a new vice president of marketing, who will is also be based in the state. "I was ecstatic that he was in a market that is really big for us. It's like having additional boots on the ground," says Mullenax, who is also originally from Ohio.
"New York is a microcosm," he says. "And over time, there's an interesting equation that exists between brand aesthetic, price point and brand copy and speak. That can either transcend and have a broader appeal, or resonate with someone who is more part of a New York or San Francisco community."