Average rating from 50 users
96%Recommend to a friend
Moleskine Reviews
All

50
Leather Notebooks

8
Plain journals

2
The one and only! I prefer these notebook to both Leuchtturm and Smythson. They're easy to write in but don't feel too precious, and they're widely available and well-priced. It always feels like such a treat to receive a fresh Moleskine.
---
these are my go to (dotted always) for sketching, journaling, basically anything because they just LOOK SO DANG GOOD AND THE PAPER QUALITY IS ELITE.
---
---
pages are a little thin for my taste, and you get some bleed through on pens. BUT, overall, they're great high quality notebooks that are easy to carry around. I always keep them around!
---
What is Thingtesting?
Thingtesting is an unbiased place to research and review internet-born brands — because honest reviews help us all shop better. Learn more.
---
what's not to like - my personal fave is the soft Cover, large, dotted notebooks. fit easily into bags/totes and not too heavy
---
I love Moleskin! Have been using their notebooks and planners for years. Great quality of paper, really easy to carry sizes and simple colours. Definitely a great quality purchase for affordable prices. Love that they are widely available, and that they come in beautiful colours!
Leather Notebooks
Plain journals
---
Can't leave home without one in my pocket. The small 3-3/4" x 5-1/2" more or less sized pocket notebook is a favorite, and I write enough stuff to have a new one each year. I keep all 10 years of notebooks and read through the older ones every now and then. Great for names, phone numbers, frustrations, passwords, experiences worth noting, To Dos, & reminders, and more. I have a smart phone, but you could say I'm old fashioned. BTW a notebook requires a nice pen.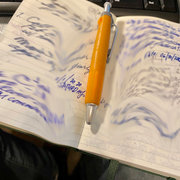 ---
Classic, easy to carry notebooks. As a writer, I always keep a notebook in my bag and Moleskine makes some lovely, light notebooks.
---
It's the little things. Large enough to take extensive notes and small enough to fit easily into my bag. Lays flat when I open it, making it easy to write without the next page getting in the way. The bookmark is perfect so I can remember where I left off.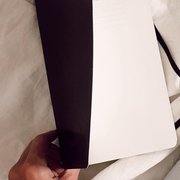 ---
Moleskine with dot paper has been my favorite for years!
---
I don't know what it is about these but they make you want to buy them and just hoard them for all the little notes you could write. Wildly durable. Makes me feel cool while using them. They are expensive.
---