Jones Road Beauty
Jones Road Beauty is an edited collection of high-performance, "clean beauty" products created by makeup artist and entrepreneur Bobbi Brown.
jonesroadbeauty.com
Average rating from 43 users
61%Recommend to a friend
Jones Road Beauty Reviews
All

43
What The Foundation

2
Face Pencil

1
Mixed feelings about this brand. Their flagship product - the Miracle Balm - is pretty good though some might find it too gooey. The night cream is grainy and smells awful. The lip gloss is terrible - watery and doesn't stay on. The face and lip stick - the colors I tried were unflattering so I gave up on it. The face pencils are pretty good for small spot correction but don't work well as an under-eye concealer- they pull the skin too much. The eye pencils and mascara are good products, no complaints. The glittery eye shadows are a big no for me, they looked awful on my aging eye lids. Got rid of them. Overall, I was not impressed with this line, mostly same old same old and not done that well. The only product that is different and unique is the miracle balm, but not everyone will like it.
---
The Miracle Balm lives true to its name. I use the flushed shade as cream blush and Bronze as an easy bronzer. During the winter, I use the Au Naturel Miracle Balm all over my face to protect from wind burn while on the mountain. Excellent product.
---
---
Love the simplicity of the products and packaging. The ingredients work well with my sensitive skin, and the website is lovely to navigate. I also love the subtle spicy smell (ginger?) of the balms!
---
What is Thingtesting?
Thingtesting is an unbiased place to research and review internet-born brands — because honest reviews help us all shop better. Learn more.
---
I'm really surprised by the bad reviews of JRB on here, I've only tried a few products but have been really pleasantly surprised by them. I bought the Miracle Balm in a few colours as I was really impressed with the consistency and results after trying the Au Naturel shade - they live skin dewy and glowing - perfect if you're more into 'no make up, make up' which is what Bobbi Brown is all about. I'd love for them to bring out a cream concealer, as I'm not super sold on the face pencil as I prefer a little heavier coverage. The packaging is nice quality, I like the minimalist branding too.
---
This is the new venture by Bobbi Brown. Some of the products are great - the mascara is amazing. Some are OK - the foundation, really good for dry skin in the beginning but after a few months started developing some granules in the formula. Some are not good at all - blushes in stick have colours that are totally off for pale skins, the lip balms are too dry and the face balm is useless as it makes my face super shiny. Far too many products launched one after the other and awful marketing based on 'influencers' that got the products for free. I wonder how many people have actually paid for the products that are reviewed on YT as most people are reviewing freebies. I do not like the aesthetic of the brand (packaging looks cheap). I am not going to repurchase any of the products with the exception of the mascara as it is really good.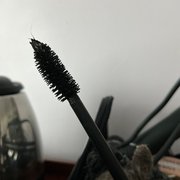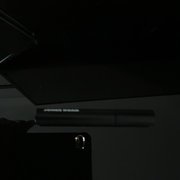 ---
As I approach midlife, I suddenly am fighting wrinkles instead of acne and have dry skin. It's all very confusing after decades of choosing oil-free all of the things. I've tried what seems like a million "regular" foundations and they all sit so heavily. WTF is a very different product. It almost looks like a gel in the jar. Skin must be fairly moisturized before using it, although I don't need a primer (tg). It applies smoothly—I use a slightly damp sponge for a lighter application and a brush followed by a dry sponge on days when more coverage is needed. WTF is medium coverage at its heaviest. It wears best with a light set of translucent powder. Cream-based products work the best on top of it although I can make powder products work if they are gently applied. They are just difficult to blend. The best thing about WTF is that my skin is not dry at the end of the day when I remove it. And it does actually look like that elusive my skin but better. The price is a drawback as is the packaging. An open-face screw top jar for a foundation product is ridiculous. I can't think of an option that I would like less than this. Shade range is unfortunately very limited.
---
I was so excited when they flagship sure opened in Montclair, NJ. The salad associate was really helpful, and over a few months I bought lots of things. I LOVED the miracle balm in the natural shade. I don't wear makeup daily, but this gives my face a little extra glow that feels very natural. The pink shade was nice for the summer. I got the brown pencil and loved it, but my eyelids swelled up right after. I used the wtfoundation and really liked the coverage, but discovered that my face is sensitive to some of the ingredients. I realized that's why my face often gets a little itchy with the products. I continue to use the miracle balm, but have stopped using the foundation and eye pencil, even though I love them. Also love the oil stick, which I keep in my car for when my face is extra dry in the mornings. I would suggest to figure out if you're sensitive to the ingredients before purchasing.
---
I don't use so much makeup but when I do I like for it to look natural and minimal. I started with the WTF and did the quiz online to find my right shade. Def was a bit skeptical at first because I wasn't really sure that it would actually match my skin tone BUT it did. The thing I like about WTF is that you don't have to use a lot of the product. I mainly use it in the areas that I need to correct the color and then I use the face pencils to correct anything else. It does get a bit oily so you have to make sure to mix it up- I did reach out to them on IG asking about this and they said it was normal for shifting to occur in the glass bottle.
Face Pencil
What The Foundation
---
I ordered the Miracle Balm and just got it today. I was excited to get it...I am a low maintenance gal..just wanted a nice glow. It is GOING BACK. It has actual pieces of glitter in it. NOT suitable for a older woman. GLITTER PEOPLE.. big enough to notice in daylight.. really tacky.. was trying to upgrade but going back to L'oreal..Glow.. much softer look. Very 😥 disappointing.. now the return..see how easy that is?
---
I'm 62 and didn't want to spend a ton of time on my make-up. I've been using What the Foundation for several months, despite my misgivings. The first jar I received was fine. I ordered a second jar and almost immediately, it became very oily and I had to stir it up to blend it everytime I used it. The current jar has little "crumbs" in it as if someone were eating cookies over it at the factory! This will be my last purchase. I was so hopeful.
---