Average rating from 26 users
80%Recommend to a friend
I ordered three hangers for my long dresses of wedding season. I love them! It is so easy to use and keeps them orderly without creasing the fabric of my gowns.
Feedback
I would like to know if there is flexibility on price-point, but it is worth it if you live in a studio apartment with minimal closet space.
---
Works great and high quality!
Feedback
The price is a bit steep
---
---
Great branding and brand experience (packaging, site, etc). The long garment hanger does as designed, but clipping mechanism is so large that you can get away with this same concept using two hangers and taking up less space. The product is good quality, but at this price point it's hard to justify the cost.
Feedback
Less plastic is always a start. Would like to see some more advancements for the hanger and other products associated with it.
---
What is Thingtesting?
Thingtesting is an unbiased place to research and review internet-born brands — because honest reviews help us all shop better. Learn more.
---
I got the hanger and ribbon bundle. The hanger was the perfect solution for storing my favorite long silk robe which before COVE was just being wrapped haphazardly around a cheap plastic hanger. I love how sophisticated and tidy it now looks while hanging in my closet and I know that it would also work well for my other long formal dresses. As for the $14 scented ribbon, it's pretty and looks nice tied around the hanger but it's been in my closet on the hanger for 5 days now and the scent is already extremely faint and doesn't seem to have imparted any of its scent into the closet or even onto the garment that it's sharing a hanger with. For me personally it's not really a useful, practical or affordable product.
Feedback
I have hundreds of hangers in my closet and at the current price for COVE hangers I could only justify upgrading to a couple of these hangers.
---
Everything from the shipping to the packaging to the actual utility of the hangers was great from start to finish! It's so difficult to find high quality hangers that actually save space (and look good while doing it).
Feedback
My only gripe is that the hangers are quite expensive and only come in one color, but you certainly get the quality that you pay for here.
---
I got the hangar plus ribbon bundle, and was super excited to try this out since I love the idea. It was very easy to figure out how to use the hangar, and the ribbon smells great. The hangar is clearly high quality, and I expect it to last a very long time. My one hesitation is with how expensive each hangar is. I think this would be ideal for someone that only has a few long items they really want to hang up, as unless you really have no space spending $28 for one hangar is a lot.
Feedback
Lower the price if possible, and add in new color hangars so it can match any closet!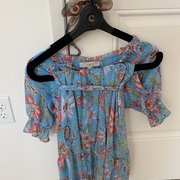 ---
This hanger is fabulous! I love that it picks my long dresses up off the floor and makes my closet space feel much more spacious.
---
Fast shipping, high quality product!
---
Super quick shipping and high quality products! I'm really glad I went for the hanger and the ribbon because they're both great. I have one poofy dress that I used the hanger for and it's really nice to have that off the floor. I tied the ribbon around it and I'm hoping the scent does last for a few months because it smells amazing!
Feedback
I'd be interested in getting more but the hangers are a tad expensive to replace my whole closet with.
---
I ordered the hanger and while shipping was quick, it serves the purpose it was meant to (too keep long garments off the floor), and feels high quality -- $28 is entirely too much for something that can be done with any enclosed hanger by simply sweeping half the length through. Even if it was less expensive, it just doesn't seem like it's adding any more value than my velvet hangers with bottoms already do. I also hate how much plastic was in the packaging when it didn't need any at all.
Feedback
Please stop using plastic in your shipping.
---