Average rating from 28 users
92%Recommend to a friend
SNACKLINS Reviews
All

28
Barbeque Plant Chips

4
I really like these veggie-forward snacks with added ingredients, such as mushrooms. The flavors are varied and bold. The Chesapeake Bay is especially flavorful, reminding me of that childhood snack you just can't put your finger on. The consistency is light and shape is ridged and fun. This is a great snack addition to my pantry!
---
I tried the BBQ flavor and I think the seasoning is really good. The look and consistency of the chip is a bit odd / off-putting at first, but these are somehow really addicting.
---
---
good flavor, but kinda odd
---
What is Thingtesting?
Thingtesting is an unbiased place to research and review internet-born brands — because honest reviews help us all shop better. Learn more.
---
I was a little scared of the texture, but it was surprising pretty good - it's airy and light. I tried the BBQ flavor which was more of a subtle flavor than your classic BBQ chip. Overall I liked the flavor and they were fun to eat :)
---
Pretty good! They are pretty flavorful and the texture is interesting (very airy and crunchy). Super addictive.
---
I tried the BBQ flavor and I thought they were really good. The texture threw me off a bit, but overall liked them and would eat again!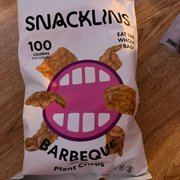 ---
I really liked these. The BBQ flavor was really nice. The chips overall are very airy, and I could see myself eating a lot as a result, so not sure how filling they'd be, but a great grain-free snack regardless.
---
hot take but these taste exactly like the seasoning packet that comes with chicken ramen. not necessarily bad, but unexpected. the texture was fun though & I want to try the bbq flavor.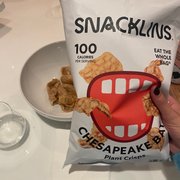 ---
Light, great flavor (BBQ), all in all just a really nice snack.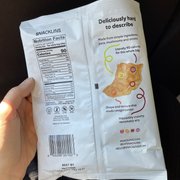 ---
I actually really like these and would take these over regular chicarrones any day. The flavor is light (I had the barbecue) and they're not overwhelmingly greasy, either. I'm a fan.
---