Average rating from 6 users
100%Recommend to a friend
I missed out on the Target apparel drop and have yet to purchase any of their clothes directly from the retailer. That said, I bought some candles and some coasters. Those were reasonably priced and work very well.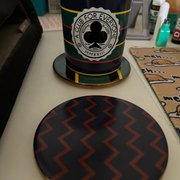 ---
I have tried Rowing Blazers polos, blazers, bags, wallets, and belts. I love their preppy but also kinda edgy vibes, they do really cool collaborations, and I do think that their products are generally very good quality. I'm deducting one star because I think the prices are exorbitant for the products. Yes, they're good quality, but they're not over-the-moon amazing or unique. The other reason for the one star deduction is that their sizing charts are useless. They do have them on most pages where they're relevant, but it's often not the correct size category for the product or the sizes available to purchase aren't shown on the sizing chart.
---
---
Rowing Blazers is a little pricy, but everything they put out looks so cool. The quality is great, and their photoshoots & collaborations are always the best. I love buying their products from Murray's Toggery in Nantucket. Hoping to one day get to visit their in-store NY pop-up!
---
What is Thingtesting?
Thingtesting is an unbiased place to research and review internet-born brands — because honest reviews help us all shop better. Learn more.
---
I have the iconic black sheep sweater. It's adorable, but very thick!
---
I think this brand is really cool, albeit pricey. Their stuff is high quality and trendy and not shy of colors and patterns. They do have a lot of collaborations with different companies, which adds to coolness (is that a word?) of the brand. They are very inclusive and their sizing is very consistent product after product (at least for me). I love their use of color, their fun attitude that comes across on their branding, and the fact that I don't think there's anything else really like them. 1 star less due to the high cost.
---
I love the preppy with a twist vibe of the brand. They've done some quirky collabs with brands like the NBA, Babar, Arthur Ashe and Gyles and George. I have a queen of hearts sweater and get compliments everytime I wear it. It's a bit pricey but they do have sales, seemingly every quarter, and offer good deals.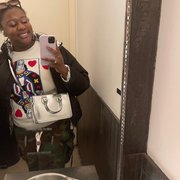 ---