Average rating from 21 users
100%Recommend to a friend
I found Hydrant to be lacking, especially compared to Ghost, Cure, Prime, and Liquid IV. The ingredients are not different from the competition. The flavors options and taste just isn't there.
---
Love Hydrant! It's one of my go-to hydration powders.
---
---
My go-to hydration boost—post work out and post evenings out.
---
What is Thingtesting?
Thingtesting is an unbiased place to research and review internet-born brands — because honest reviews help us all shop better. Learn more.
---
At first I thought there's no way I could be marketed to and convinced to buy dissolvable powder that makes ✨ better water ✨ but then I realized I've already fallen for it. My post alcohol mornings after now necessitate a Gatorade so I figured I'd give this a try. Long story short - I love it. Tastes delicious (my fav flavors are Grapefruit and Orange Mango), dissolves easily (with barely a stir and in cold water), and is more environmentally friendly than a giant plastic bottle filled with liquid. I feel noticeably better when this is part of my routine :)
Feedback
Bit pricey so I'm still trying to convince myself into being a regular subscriber especially when I'm not perfect about taking one every day, it's usually a special occasion / weekend indulgence. Also don't love the iced tea flavor.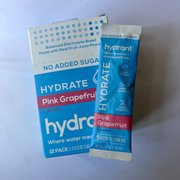 ---
I use this more often than I'd like to admit-- the immunity packets are really fantastic, and I truly do feel like they've kept me from getting sick or run down many times. I have also experimented with the caffeinated packets, though immunity is the only type that I consistently have on hand.
---
Forget Gatorade and Powerade... I'm Team Hydrant all the way. This hydration mix is for literally everyone. Mixing one in your water makes all the difference. Have a more productive day, stay focused, and sleep better. I even mix lemon or lime into my cocktails for a flavor boost and it 100% prevents hangovers. Other hydration mixes are so overpoweringly sweet and make my mouth dry. Hydrant packs a subtle hint of flavor and it's a great enhancement to water. Their caffeine SKU will give you more sustainable and healthier energy compared to a toxic RedBull. Please do yourself a favor and buy a pack. You won't regret it.
Feedback
Wish the packets were bio-degradable to prevent more waste.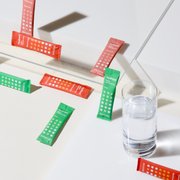 ---
Have only tried the hydration mix but really happy with the product. I cycle 3-5x per week and hydrant has become a staple in my water bottle. Great flavors, that aren't too sweet. I'm a big fan of the blood orange, pink grapefruit, watermelonade, and orange mango.
Feedback
Honestly, not much. If anything the individual packets feel a bit wasteful. I would love to see some sort of dissolvable packaging if that is even possible? Either way, relative to buying bottles of (insert sugary sports drink name here) this is a much better alternative!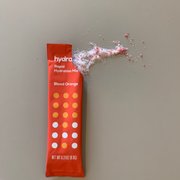 ---
Really makes a difference in how I feel on a daily basis. The ones with caffeine are great for a hangover ;-)
Feedback
I really dislike the packaging - both the branding and how hard the packs are to open without scissors or a knife.
---
these are really refreshing and not too sweet. the flavors are wonderful and don't taste synthetic.
---
Super yummy and felt great after I drank it. Honestly have tried a handful of these types of electrolyte drink mixes and it seemed like one of the rests so I didn't find anything different or special from this one particular.
---