Average rating from 16 users
100%
Recommend to a friend
Such a cute brand! My friend got me some kitchen utensils as a housewarming gift and they are so adorable. I think for something like that, it's a wonderful brand! but it may not be that practical for everyday use
---
I feel like Areaware deserves more love. They have some really fun designs that spruce up your home, and make everyday objects feel playful. I'm a big fan.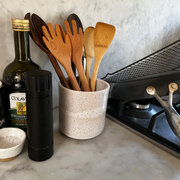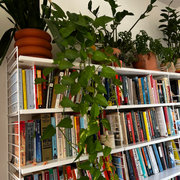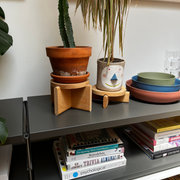 ---
---
I love my areaware cheese plate so much! it perfectly fits a soft cheese, has plenty of room for crackers and meats around it. i love that you can flip it over and use the other side as well when you don't want to use the rounded center. Only thing is i wish on the backside the logo wasn't there!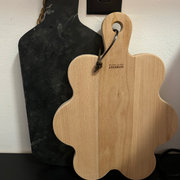 ---
What is Thingtesting?
Thingtesting is an unbiased place to research and review internet-born brands — because honest reviews help us all shop better. Learn more.
---
I've bought wooden spoons, a charcuterie board and several soap dispensers from Areaware and they're all excellent quality! I took one star off cause I wish their products were more affordable, but otherwise I say if you're thinking about biting the bullet, it's worth it!
---
I love the Areaware puzzles. They are adorable, fun puzzles that are high quality. I have tons of the little puzzle thing puzzles which are all under 100 pieces and are great to do in about 20-30 minutes while drinking my morning coffee.
---
If you know I'm a plant daddy, you know I got the Chen and Kai stacking planters. I've got the 2 tier and the 4 tier. Am I bragging, probably. We had friend and guest of the show, Selena Liu on the Wear Many Hats podcast and we talked about her Serving Friends line on there. Check it out on all platforms and at wearmanyhats.com to listen!
---
Areaware's got a quirky but thoughtful variety of home decor pieces and just random tchotchkes that make a statement. I have their bookends and conquered their black & white gradient puzzle much to my delight! Their goober candles have been all the rage lately, but I've gifted their pillar candles and coasters to friends.
---
Mostly know of Areaware because of their puzzles which are fun and/or aesthetically pleasing and worked well as pandemic gifts.
---
Areaware has so many fun items available, and they do sales occasionally so look out for those. Highly recommend anything from their collab with Dusen Dusen and the Goober candles.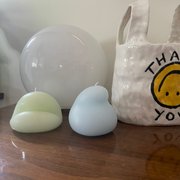 ---
Thoughtful and unique collection of home goods. My go-to for purchasing gifts.
---