Average rating from 37 users
83%Recommend to a friend
this was super cool to try out. I got to try this brand out through an Instagram ad. The packaging is unique but the flavor is earthy, almost like matcha. I recommend to give it a try!
---
I like the taste but it has been very hard on my stomach. I am going to keep trying to see if I get use to it. Other than that it tastes good.
---
---
To preface this, I was having on and off stomach problems when I tried these, but I found this super hard on my stomach. I have heard good things from a couple of friends on this so am open to retrying it but personally had a not-so-great experience with magic mind the first time around.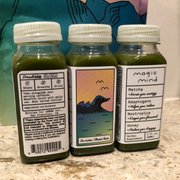 ---
What is Thingtesting?
Thingtesting is an unbiased place to research and review internet-born brands — because honest reviews help us all shop better. Learn more.
---
I had a great experience with Magic Mind. First off, I think the branding is spectacular. I love the handwritten, tech-y feel to the product and website. The product is equally good. I appreciate the thoughtfulness that went into crafting the product (it's clear that the team put a significant amount of time into developing the exact formula). The taste is fantastic - I was actually excited to wake up and sip on these guys in the morning. It's a no-BS brand that I think people, especially people trying to get away from traditional caffeine, should try to incorporate into their routine and see if it's for them!
---
I really wanted to like Magic Mind, but it gave me terrible headaches and made me incredibly nauseous. I thought it was just a coincidence, but it happened repetitively.
---
Not sure if it works, but it sure is cute, tasty and clean!
---
I tried Magic Mind through their trial pack advertised in Instagram. I was very excited about the product and really wanted it to work for me, but sadly it did not. At first I did get a bit of a boost, but I think that was more due to the cup of coffee I took it with (they advice you take it with a cup of coffee). I did have a crash 3-4 hours later. I was not able to finish my work day calmly. I also did not love the taste, I could give it another try some months down the road, but the price is also very high...
---
I've had wellness shots before but sadly, Magic Mind didn't taste great. I love the idea and packaging though.
Feedback
The taste could use improvement.
---
The taste is quite earthy, but it's what you expect for a shot that should be good for you. Day 1 I felt more energy, but it was really day 5 that I noticed a deep sense of flow. They say on the website the nootropics can take a few days to build, and I found the more I use it the better it gets
Feedback
Matcha can be tough to work with so I understand the challenge on flavor. I think maybe making a version that's a latte (like in a can with oat milk) would be cool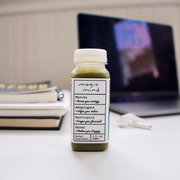 ---
Magic Mind is a part of my everyday routine. It gets me focused on what I need to accomplish and helps keep me productive throughout the day. I've shared a bottle with so many friends, I can't say enough about it!
Feedback
Love it. Wouldn't really change a thing, except maybe make a powder pack so I could pour it in any drink I have on the go.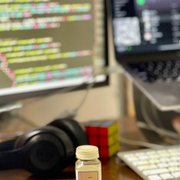 ---