Framebridge
Framebridge makes custom framing simple and affordable by allowing customers to upload or mail in the art to be framed.
www.framebridge.com
Average rating from 25 users
75%Recommend to a friend
I am torn. The first time I ordered from this company years ago, the experience was outstanding. Then when I ordered recently I had multiple issues which required so much back and forth that I said never again. I feel like the quality and attention to detail went down hill.
---
It was gifted to me. Adorable packaging.
---
---
I sent two pieces to be framed, and they did a wonderful job! I loved the options they presented me with, and the designer was easy to work with. My one complaint is that it's more expensive than I was expecting, so I would only use them for high-quality framing.
---
What is Thingtesting?
Thingtesting is an unbiased place to research and review internet-born brands — because honest reviews help us all shop better. Learn more.
---
I'm obsessed with framing with Framebridge. Their inspiration picks make me want to frame the most random of things - Like a cute take-out bag from a restaurant I had my birthday dinner at. They have a fun collection of frames and what feels like endless matte options. I've used their design services for a custom gallery wall as well for my wedding photos and memorabilia (like the small patch with mine and my husband's initials that I had sewn in my wedding dress as "something blue") and they were so helpful - and patient!! - with the design choices and changes. Each one of my pieces has come out beautifully and the quality is great. I gave them 4 stars only because it's hard to sometimes tell the color or shade of the frame online versus in real life. If you're near a store, I recommend trying to drop in just to see it person - the metallics for me were quite different once I did that!
---
Finding the perfect frame can be daunting, but Framebridge's approach simplifies the process. Their website is user-friendly, offering an enjoyable browsing experience with a diverse range of options. Living in Williamsburg, Brooklyn, I had the added advantage of visiting their local store, reminiscent of the Warby Parker model in both ambiance and service. I've purchased two frames to date; the second required substantial assistance from the store representative, whose help was invaluable. While the frames are on the pricier side, the overall experience and quality of the final product made it a worthwhile investment.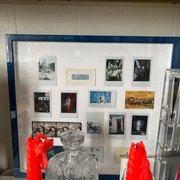 ---
I LOVE Framebridge. I've gotten a ton of stuff framed by them, and I'm happy with each piece. They've also given me really generous gift cards when it took them a long time to frame a piece. I typically use the Designer Choice for frames, and I love how personalized it is!
---
It's expensive but soooo worth it. They took such good care of my artwork, and the end product was beautiful. Highly recommend.
---
I received a frame as a gift and it is very high quality. I also appreciate that it's very easy to get something framed through Framebridge. I know using Framebridge IS cheaper than a professional shop that charges an arm and a leg, I just think there still are cheaper (and high quality) ways to frame things without costing as much. (ie I just buy frames online from Dick Blick a lot of times.) For ease though, can't beat Framebridge.
---
Easy, reliable framing service. I uploaded one of my photographs and the print quality is very professional. The framing and matting are very precise. Didn't give the full 5 stars because the mat color is slightly different than what it showed online, but otherwise everything else was perfect.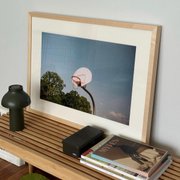 ---
I've used Framebridge for a long time. They are a really good option for framing art up to a certain size and offer framing options that fit with most tastes. I've used them a bunch to frame photography from travels and prints and have been really happy with them. You do have to be cognizant of the quality of the online image you send. My husband actually framed a cooking list from a chef at our wedding (of 12 people) which is one of my most favorite things. I'd recommend, if you can, going to one of their store to do that as their team is pretty knowledgeable and for me personally, I trust framing an important object with a person first before I'd do it completely online.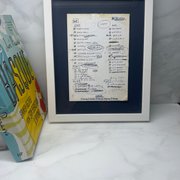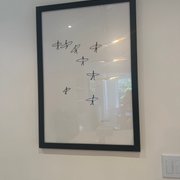 ---