COS
COS offers collections of sustainable fashion clothing for men and women.
www.cos.com
Average rating from 21 users
75%Recommend to a friend
COS Reviews
All

21
Merino Wool Jumper

1
Wool pants

1
Leather mini bag

1
Swimsuits

1
One of my go-to fashion companies. Beautiful, well crafted clothing. Their parent company is H&M, which means they are aggressively investing in sustainable fashion in order to offset their fast fashion model.
Wool pants
Leather mini bag
Swimsuits
---
I used to love COS in the beginning. Their clothes had impeccable quality with heavy cottons, fine materials and tailoring but the quality only went south over the years. Not too sure about the true sustainability impact as they still produce in Asia and it's not clear which fabrics are organic and if fair labour along the whole supply chain in ensured. It's still H&M at the end.
---
---
Decent garment quality. Didn't like the fit after while.
---
What is Thingtesting?
Thingtesting is an unbiased place to research and review internet-born brands — because honest reviews help us all shop better. Learn more.
---
COS is one of my go-tos for clothes. They have everything I need for my day to day, work outfits, going out looks, etc. It's more expensive than I'd like, especially as it's owned by H&M's parent company, but I just wait for the sales! My favorite item from them at the moment are these navy, cotton trousers with the perfect barrel-leg shape. I can't get enough of these and wish I had them in multiple colors and fabrics.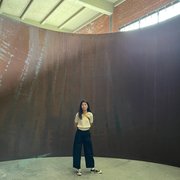 ---
Cos is owned by H&M. For all their progressive and sustainable branding, the money goes straight back into fast fashion at the end of the day. It's embarrassing because this brand proves that H&M understands sustainability principles but just doesn't care enough to implement them across the board. Their designs and fabrics are nice, but I will only ever buy them secondhand because of the ethical issues surrounding fast fashion.
---
One of my favourite clothing brands!
---
Perfect for finding just the right dress. I wish there were more locations close to me.
---
Worst customer service. I will not be shopping COS ever again and will be warning other buyers away. Bought two full price dresses in the DC location while on vacation. Both have dye issues that were not apparent until after laundering. "Alex" from the "highest level" of customer service informed me that the only way to get any help was to go back to the store. Despite the fact that I live over 300 miles from the nearest one. I am now out $135 per dress, ($270), and have unwearable garments. Shame on COS!!!
---
I find most of my shirts and dresses was really good with cutting and fabric even if it went for almost 3 years with several times without torn apart and still always look classic which worth the money in my opinion. Loves how they try to limit the number of product for each season and material that they're explore with recycle material. Especially their jewelry and accessories which quiet durable. But still not so sure if it can call this a truly sustainable brand?
---
I'm a big fan of COS. I love their minimal, Scandinavian look. On a personal note COS also got me through a tough time... I was in Madrid earlier this year and had my phone pic-pocketed. I was feeling frustrated, angry and down. My husband suggests popping into COS. Before I know it I'm walking out wearing an all-new outfit and feeling a thousand times happier.
Feedback
The fit of their t-shirts doesn't work so well for me. I guess I don't live up to tall / skinny Scandinavian standards!
---