Capri Blue
Capri Blue makes a wide range of different scents across candles, room sprays, lotion, and more.
www.capri-blue.com
Average rating from 15 users
93%Recommend to a friend
LOVE LOVE LOVE absolutely love the scent and the candle does make my entire apartment smell lovely the diffuser oil is also very good and you only need a few drops
---
The shape of these jars can cause tunneling in my experience, but god the volcano sent is AMAZING!
---
---
Influencer for Capri Blue
Capri's candle in volcano is my daughter's favorite scent (she's 18). Made famous by Anthropologie here's what to love and not about the candle: Pros: -clean, not overpowering, scent -loved by the teen and twenties age group - smokeless burn Cons: - packaging isn't appealing, could look better - tunneling often happens when burning Overall- I'm a 50/50 on the product. While my daughter loves it, I could leave it for a more sophisticated candle like nest or La Jolie muse. Great for the younger set though!
---
What is Thingtesting?
Thingtesting is an unbiased place to research and review internet-born brands — because honest reviews help us all shop better. Learn more.
---
The Anthropologie Candle. Need I say more? I love the classic Volcano scent, especially love their vessel that comes in blue and white.
---
Like a lot of other, I'm a big fan of Capri Blue candles and the signature Volcano scent (along with their other offerings as well). The quality of the vases and wax is incredible. I am consistently able to clean out and reuse the containers for gifts and/or storage. They have lost a star from me with their expanded product lines. The body spray didn't last five minutes and the hand lotion was drying, rather than moisturizing. But their home scent products are 5/5!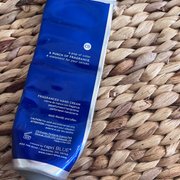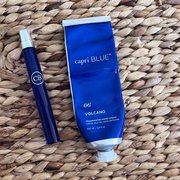 ---
The smell is suffocating and overwhelming. Gave me an instant headache.
---
I am obsessed with the Volcano scent. It's the best thing I've ever smelled. Capri Blue has done a great job of creating products that are long-lasting and don't water their scents down.
---
Always a solid yes for me and for gift giving.
---
One of my favorite candle brands. The Volcano scent (made famous by Anthropologie) is the perfect citrusy scent that is strong enough to smell around the house but isn't overpowering. I've also tried some of the other products including the hand lotion and roller perfume, which are also intoxicating!
---
I must be the only person on the planet who is not a fan of the signature scent. I am not sure why, but it is just not something that smells good to me.
---