Average rating from 97 users
81%Recommend to a friend
Alo Reviews
All

97
Airbrush Leggings

9
sports bra

6
Tennis skirt

4
workout dress

4
half zip shirt

2
Leggings

2
Sweatpants

1
Service

1
Gift certificate

1
crewneck hoodie

1
I love their leggings they feel so much thicker and more quality than other name brands! But My entire perception was changed when I went into an actual store, it is an OCD aesthetically pleasing dream! Which makes me love them even more! I am converted!
---
I only have one set from Alo but I do love it. It was gifted, so the one shoulder bra may not have otherwise been my first choice. I love the material and the fit, and even with one shoulder, I can easily workout with enough support. The airbrush leggings are so slimming and flattering, and do a great job of moisture-wicking, despite the light color. Would love to try more products down the road.
sports bra
Airbrush Leggings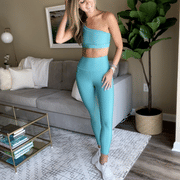 ---
---
I love their stuff from 5 years ago, I love their designs now but the quality has definitely gone down.
workout dress
half zip shirt
sports bra
Leggings
Sweatpants
Airbrush Leggings
---
What is Thingtesting?
Thingtesting is an unbiased place to research and review internet-born brands — because honest reviews help us all shop better. Learn more.
---
Alo is trendy, but overpriced for the quality. It's a brand I'll look at if I can find it at a decent discount, but otherwise is a pass for me. The sizing is on the smaller side, but also doesn't seem 100% consistent since they have so many cuts and styles. I haven't bothered with any of the leggings (I tried on the moto ones once upon a time and they were uncomfortable and didn't fit well). I have a couple tops and sports bras from them. They all look cute, but overall the fabric has felt either too thin or too thick. They hold up ok, even for the thinner ones, but I'm always concerned with the longevity. That being said, it tends to look great on.
---
I purchased a pair of sweatpants for my teenage daughter. I loved the look of them and I knew she had friends that wore them. Unfortunately, she has had them less than a month and they are pilling between the legs. They are definitely not too small, they are the wide leg version. When I contacted the company, they told me I couldn't return or exchange them. I was under the 30 day return policy as and when I pointed that out, they did not respond. I received what appear to be "auto response" emails so I am not sure anyone even reads them. I was very disappointed since the sweatpants were $118 and the company doesn't seem stand by the quality of the product. I would caution people on ordering the sweatpants. I even sent photos upon request that clearly show the pilling and they said they wouldn't do anything.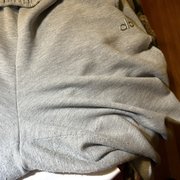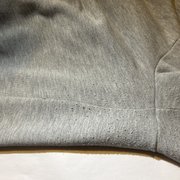 ---
Loved Alo over Lulu until this year. They changed the design and now the knees are loose fitting. They just don't fit right. Wish they wouldn't have changed because they were my favorite and they do last longer than Lulu. But with the bizarre change in the fitting I won't buy them anymore.
---
Really high quality. They always mix it up with their design and each piece sculpts my body perfectly. I always feel good when I'm wearing alo.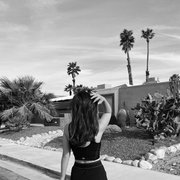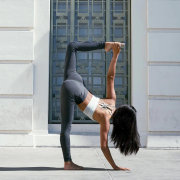 ---
I bought Alo leggings in my usual size and I don't think they stay in place as well as Lululemon. They are much thicker, which is nice for winter workouts, but I'd buy lululemon everytime over Alo again.
---
alo has to be one of my favorite workout brands. It is more fitted. I also really love their yoga mats, its been one of my favorites to use for workouts
---