Looking back on the best DTC brand collaborations of 2022
Thingtesting rounds up the DTC brands that have teamed up with others to launch-limited edition products this year. Plus, we ask four industry insiders to tell us their favorite collaborations of 2022.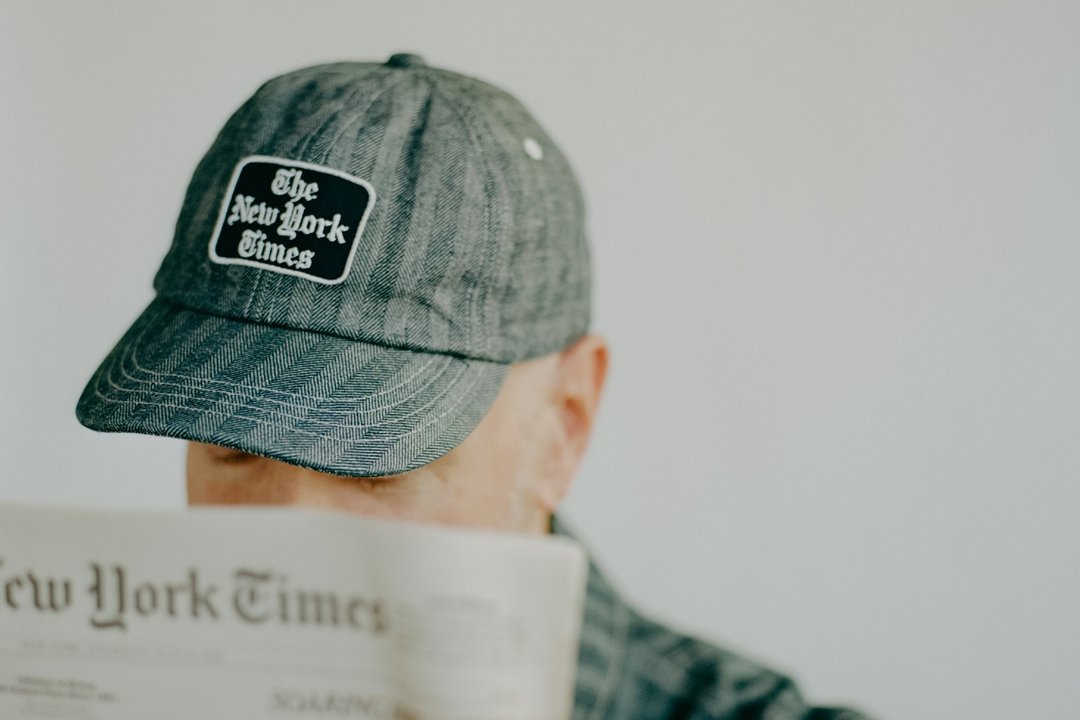 New products launched by brands teaming up with peers, celebrities, restaurants, bars, artists and more came in thick and fast in 2022.
Buzzy collaborations launched by direct-to-consumer brands in 2022 included sunscreen brand Vacation's partnership with tennis brand Prince, which resulted in a limited-edition capsule collection and a scented candle that smells of "freshly uncanned tennis balls." When the products launched in November, they were available for sale on both Prince and Vacation's websites.
Other brands have notably been building brand collaborations into their business strategy. Chamberlain Coffee — the coffee brand launched by YouTube star Emma Chamberlain — has teamed up with a number of brands this year, including lemonade maker Swoon, cereal brand Offlimits, syrup maker Runamok and skincare company Bliss.
Collaborations are a reliable tool for brands looking to drum up excitement among both consumers and the press — with the idea that each brand can benefit from receiving the attention of the other's audience in the process.
According to WWD, 2021 saw a record number of collaborations involving fashion brands. The data also suggested that appetite for collaborations remained strong in the first half of 2021. These partnerships tend to work best when the parties involved have a shared point of view, such as an outlook on sustainability or a stated position on issues such as mental health, racial equality or women's rights, but the products sit in different categories.
Take cookie dough brand Deux's collaborations: in March, it worked with the skincare brand Summer Fridays to launch a vanilla-flavored cookie dough, which also featured ingredients known to be beneficial for the skin such as aloe vera and vitamin C. It also didn't hurt that Summer Fridays' founders have a healthy social media audience, with 1.3 million followers on Instagram between them.
Here, we round up a selection of brands that have launched collaborations in 2022. We also asked four industry insiders to tell us what they thought were the most interesting collaborations they saw this year.
1. Percival x Campari — nominated by Taylor Foxman, the founder of The Industry Collective, an advisory firm that works with beverage brands.
Back in her days working for communications agencies, Taylor Foxman helped ideate campaigns for Campari, such as launching Negroni Week across the U.S. Since then, she has been working with smaller, independent beverage brands as an advisor through her own firm, The Industry Collective.
This year, she says one of the most interesting collaborations she has seen has been between Campari and Percival, the U.K. menswear brand founded in 2009. The collection features t-shirts, trousers, jackets and coats featuring the red-orange hues of a negroni cocktail.
Foxman says it's an example of brands "collaborating with synergistic yet unexpected partners." "Mostly all of the (very pricey) items were sold out within a matter of days and weeks, so [it] showed not only creativity but proof of concept," she adds.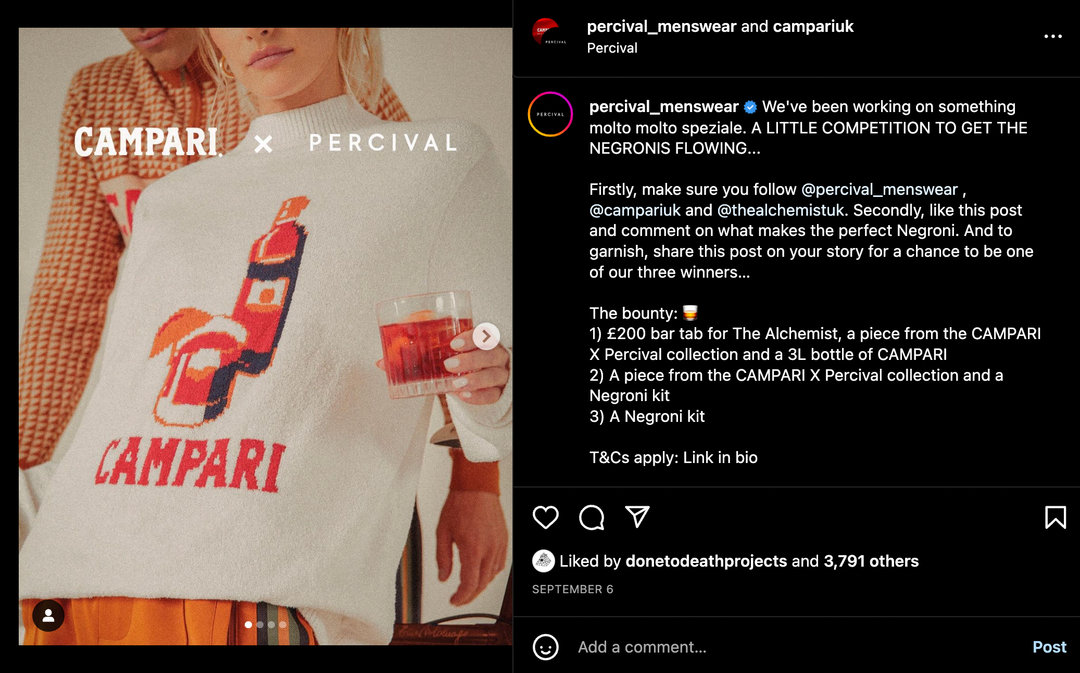 2. Truff x Hidden Valley — nominated by Brian Folmer, the founder of FirstLook, a subscription box showcasing emerging consumer brands.
"As a good midwestern boy who loves ranch and hot sauces, I thought this was a perfect collab," says Brian Folmer, the founder of CPG subscription box FirstLook, referring to the collaboration between truffle hot sauce brand Truff and the legacy ranch salad dressing brand Hidden Valley. "We all have those Bob Ross moments of mixing sauces on our plate. In this case, Truff and Hidden Valley beat us to the punch."
The product — a salad dressing made by combining Hidden Valley's ranch with Truff's original hot sauce — went on sale in August and could be purchased in 18oz bottles. A celebrity endorsement helped the collaboration hit the headlines, with Machine Gun Kelly providing a brief review: "Holy f*ck, it smells so fucking good."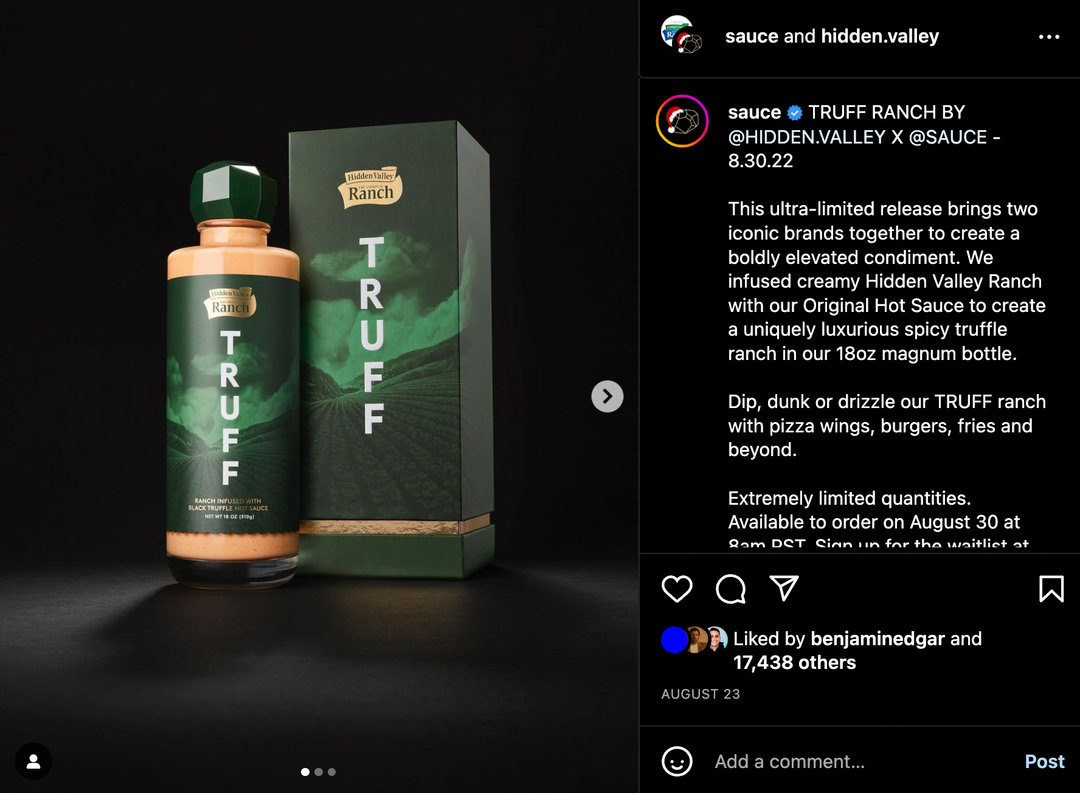 3. Coravin x Keith Haring — nominated by chef and culinary stylist Ashton Keefe.
Keith Haring is everywhere, with the artist's Foundation having partnered with a huge number of brands since his death, from Uniqlo to Casetify. The seeming everywhere-ness of these collaborations has led to pushback, with critics concerned that the artist's legacy is being flattened when used to flog products. The foundation says it is making his art accessible to the masses, as Haring himself would have wanted.
A new addition to the Keith Haring brand partnership universe this year has been Coravin, a brand that makes a device that lets you pour from a bottle of wine without removing the cork. In October, it launched a version of the device featuring Haring's dancing figures. "I'm a 'one glass of night' kinda gal, and it's hard to open a bottle (especially a nice one) and not want a second glass. After all, the bottle may go bad," explains Ashton Keefe, a chef and culinary stylist, who spotted the collaboration when it launched in October. She says she is a fan of Coravin's devices since they provide a solution for this problem.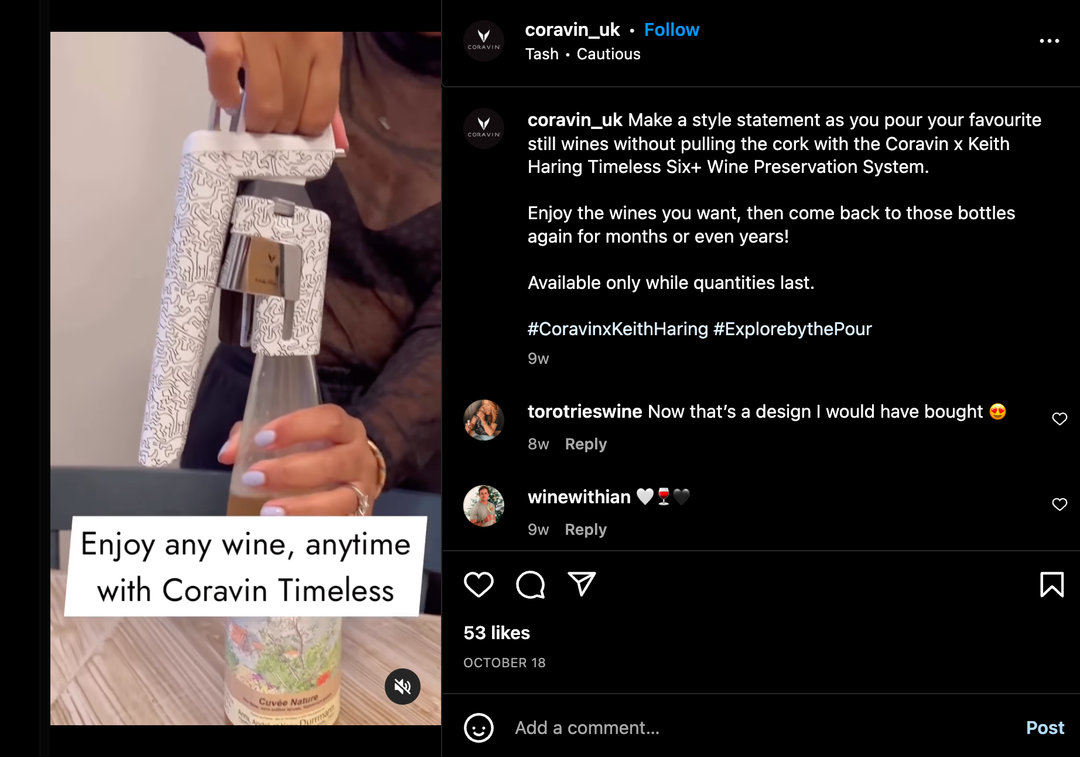 4. Knickerbocker x The New York Times — nominated by Danny Giacopelli, the editorial director of Courier Media, which publishes a magazine and newsletters for small business owners.
"One of New York's best small clothing brands, Knickerbocker, launched a collaboration this autumn with none other than the New York Times," says Giacopelli, the editorial director of business media brand Courier.
The collection features pins, hats, t-shirts and more featuring the New York Times' logo. The two brands have worked together on capsule collections for a number of years now, and in 2019 the pair ran a brick-and-mortar pop-up to preview the latest designs. This year's collection launched in October.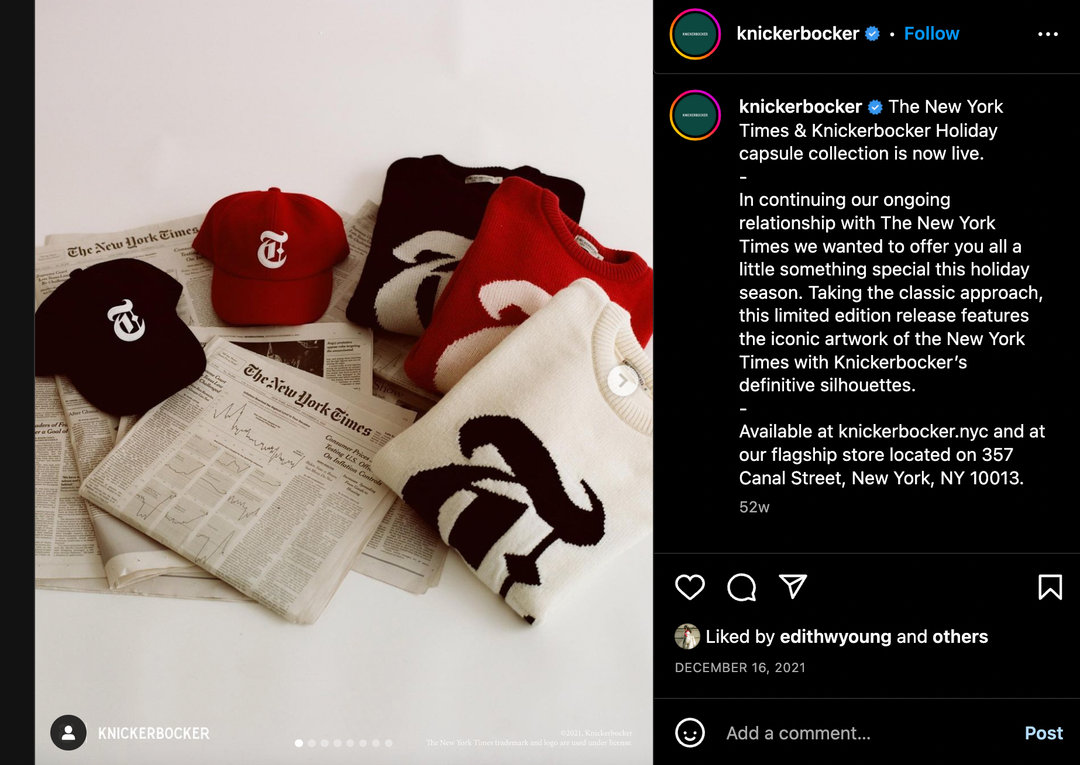 5. Dame x Mischief — nominated by Brian Folmer.
In the wake of Roe v. Wade being overturned, sexual wellness brand Dame and product-based provocateurs Mischief paired up to launch their own pro-choice campaign.
In October, the two brands announced that they had a new product for sale: a dildo with Senator Mitch McConnell's face on it. "The dildo was designed to look like the base of the pillars at the U.S. Supreme Court building. Because, although the Senate minority leader is one of the chief engineers behind Roe v. Wade's downfall, it is the entire government which has let us down," said Mischief creative Tanner Thompson at the time.
The dildos were priced at $80 each, with 500 with the brands saying that 100% of the proceeds from the 500 dildos produced would go towards organizations that campaign for and provide access to abortion healthcare.
"This was pure gold, and very on point after Roe v. Wade was overturned," says Folmer.