Average rating from 13 users
100%Recommend to a friend
This review is for the good girl probiotics (it is the only item I've tried in the line). I have not had any issues so I keep a bottle around. (Female maintenance). You can take with or without food. I have done both ways and never experienced any stomach discomfort.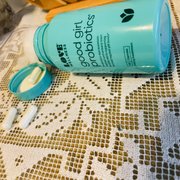 ---
I've tried many Love Wellness supplements, but my favorite is Bye Bye Bloat. I've also tried many anti bloat supplements, and I still reach for Bye Bye Bloat! In terms of appearance, I will say it's not an instant remedy of my stomach looking not as bloated or "smaller" after meals. But, every time I end up eating a huge meal and feeling completely stuffed, once I take 2 of the bye bye bloat, within an hour, I feel so much more comfortable. Highly recommend even if it's for comfort, and not appearance.
---
---
Honestly I haven't even received my order yet, but due to the amount of of time for shipping, I can tell you I won't be ordering them again.
---
What is Thingtesting?
Thingtesting is an unbiased place to research and review internet-born brands — because honest reviews help us all shop better. Learn more.
---
I have tried most of Love Wellness's products and I have really loved them all! I find that they are a really honest brand that stays consistently true to their mission with high end products that mare widely available. I have been super cautious about vitamins and supplements- as I find most are not necessary with a good diet. But, I think Love Wellness has a great range of products- and love that you can mix and match based on specific concerns VS. only a multivitamin or taking more than you really need. Their original probiotic "Good Girl Probiotic" is FANTASTIC- as good if not better than all the fancy brands in Whole Foods and other extra strength probiotic brands I've tried in terms of keeping my stomach calm, healthy digestion, no sour stomach or acid reflux- which I have struggled with chronically. The Sleeping Beauty sleep aid product works wonders- my brother and many of our friends also swear by it. Its a great mix of sleep aid supplements that don't leave you feel groggy and crappy the next day- but really help you get to sleep quickly and sleep deeply! Recommend for traveling and bouts of sleeping trouble. Sparkle Fiber supplements are also great- Lo suggests them for cleaning up skin- but I usually take them for a few days when I'm eating out a lot and just want that extra gut support. Bye Bye Bloat Anti bloating is a holiday lifesaver- perfect for when you feel a bit uncomfy because you've had too much to eat- think post big pizza or Chinese food night. Finally- I have really liked their range of vaginal health products as well. I have struggled before with recurrent yeast infections- and the lack of solutions for these issues is actually ABISMAL. Love how Lauren and the Love Wellness team has had an educational angle along with product development. I have used and loved the Perfect Condition Vitamin (its gigantic though FYI) - and also used The Killer- and found pretty good success with staving off severe infections! I do feel like you should consult your OBGYN before using a product like the Killer- but it is the first of its kind to have a Boric Acid suppository over the counter. I have been prescribed these and needed to go to a compound pharmacy to fill... so I really LOVE that this more available to women!! Best thing about these products are the clean ingredients- you can read the ingredients and understand what you are taking!! (Think like Broccoli fiber etc.) Cute packaging obviously is a plus!
Feedback
A few of the pills are on the larger side or taste a bit dry if that bothers you! But following instructions should set you up for success.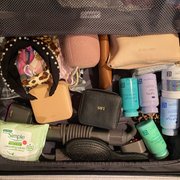 ---
I'm a huge fan of Love Wellness products. I have used their pH Balancing Cleanser for years in addition to trying out a few of their supplements. I also love their online community right on their site, as well as their great subscription options.
---
Huge fan of their sleepy time + probiotic ones. Also very cool to see them in Target now!
---
I read so many great reviews on the Love Wellness Good Girl Probiotics....so I decided to give it a try & OMGGGGG I am so grateful I did!!! It has helped my female maintenance so much :) love love love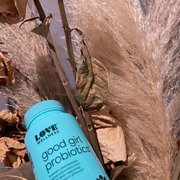 ---
I've been using LoveWellness for years now. I use the Gut Feelings Probiotic and Good Girl Probiotic daily and it immediately helped regulate my body. I did try the Clear Skin Probiotic for three months and it did not seem to have done anything for me, so I stopped. For that I gave 4 out of 5!
Feedback
Love the subscription via the LoveWellness website. I get my shipment every month to my door step and it's so convenient. It's also nice that you can grab and go at Target if need be!
---
Lo Bosworth is one of my favorites to follow on IG. I love the brand, packaging, and wide array of products. I have tried probably 40-50% of their products but my go-to's are the sleeping beauty and mood pills! The pills are on the larger side but you get used to it over time! Also love their vitamin organizer - very helpful.
---
I previously had a partner who would knock off my PH every time we had relations. Thanks to the combo of good girl probiotics and perfect condition, I'm back on track. Would highly recommend this product if this has been your struggle.
---