Hello Fresh
Hello Fresh operates a fresh, meal kit suscription service delivering high-quality ingredients to your door.
www.hellofresh.com
Average rating from 54 users
72%Recommend to a friend
Hello Fresh Reviews
All

54
Box

2
Frozen meal

1
Deli dishes

1
Food to go

1
Meals

1
My first week was a 4/5 in that I liked most recipes. Had quality issues with produce in one of the meals. Customer service credited me for that meal. I like the variety and the recipes are very tasty. I wish they had some with low calorie instead they are very high in calories and the portions are small. I enjoy the process and cooking fresh and that everything you need is in the bag.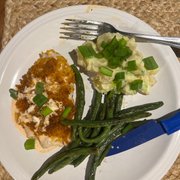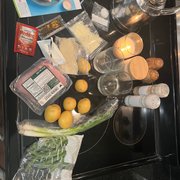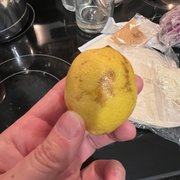 ---
Highly recommend if you have a busy period coming up and you need to just not think about grocery shopping. However, it does get a bit rinse and repeat after a few weeks. The products are fresh, and I got a promo offer so the price was worth it. But I probably wouldn't pay full price.
---
---
Not my favorite meal kit. I don't find the meals healthy even if they are marked as healthy. The meals are done over and over with just slight changes so you get over them.
---
What is Thingtesting?
Thingtesting is an unbiased place to research and review internet-born brands — because honest reviews help us all shop better. Learn more.
---
Consistent, tried several competitors as well, enjoyed these recipes best. Would recommend for someone on a tight schedule.
---
Out of all the meal subscriptions we've tried, Hello Fresh is definitely the freshest. They consistently provide prepped ingredients that aren't damaged or starting to go bad. The variety of recipes are great as well. It has been a few years since we've stopped our subscription, but I remember they had quite a bit of one time use packaging - hopefully that has changed now or they have found alternatives to their plastic use. Portions are decent and follow government guidelines but because we're a bit more active we tend to supplement these meals with a bit of extra to feel fuller after.
---
Received a free product from Hello Fresh
I recently had the pleasure of trying out HelloFresh, specifically the 5-day meal kit featuring a combination of meat and veggie options, and I must say, it exceeded my expectations on several fronts. First and foremost, the delivery from HelloFresh was impressively swift. It arrived exactly as promised, which is a significant plus when you're looking forward to enjoying your freshly prepared meals without delay. The quality of the meals was truly outstanding. Each dish was thoughtfully curated, and the flavors were fantastic. HelloFresh excels in making mealtime not only convenient but also delicious. The recipes were easy to follow, making the cooking process a breeze, even for someone like me who is not particularly skilled in the kitchen. The one drawback, as mentioned, was the amount of packaging. While I understand the necessity of this packaging to ensure the freshness and safety of the ingredients, it's hard to overlook the environmental impact. Nevertheless, I appreciate HelloFresh's commitment to minimizing waste and using sustainable materials where possible. HelloFresh offers a superb meal kit experience, combining prompt delivery, delectable recipes, and a variety of meal options to suit your preferences. While the packaging might be a minor downside, the overall convenience and quality make HelloFresh a top choice for those looking to simplify meal planning and enjoy delicious, home-cooked dishes without the hassle. I would gladly recommend it to anyone seeking a convenient and tasty meal solution.
---
Saves me from cooking crazy recipes and helps eating healthier dishes!
Frozen meal
Deli dishes
Food to go
---
I enjoyed the meals we received and they were all delicious! Easy to choose meals and soup when needed.
---
My wife and I have ordered from Hello Fresh a few times. The meals are good. Sometimes they take a bit to cook. Directions are easy and it's nice not having to shop for all the ingredients. But it is pricey.
---
I like Hello Fresh a lot. It is reliable, offers variety, and yummy! I would say 95% of the fresh ingredients come fresh and only a few times have I not been able to use something. I'm not a picky eater so even if I forget to choose one week I usually like the prechosen meals for me. The app is also super easy to use and navigate. I give it 3 because I haven't used many other delivery meal services like this so I don't know where it stands but also wouldn't say this is the best, you know its okay.
---