BAWI
4.94 • 18 Reviews
BAWI makes a variety of sparkling agua fresca drinks using a blend of carbonated water and traditional Mexican flavors.
drinkbawi.com
Average rating from 18 users
100%Recommend to a friend
Are you someone who likes to suck the juice out of a lime? You'll LOVE this. The El Limon flavor is my current hyperfixation beverage and it's like nothing else on the market.
---
Delicious & refreshing! My husband and I are flying through the sampler case, will definitely be buying more of these. They also make for excellent mixers :)
---
---
The passion fruit is my absolute favorite flavor. I had to order two cases so I can always have it. I love it alone or paired with vanilla vodka or tequila for a little kick.
---
What is Thingtesting?
Thingtesting is an unbiased place to research and review internet-born brands — because honest reviews help us all shop better. Learn more.
---
No Joke…The best seltzer I have ever had. Perfect carbonation ratios and amazing flavors. Found it at my local Sprouts Grocery and ordered more right away!
---
So good! The passion fruit!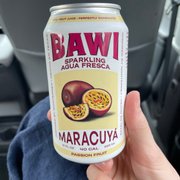 ---
SO. GOOD. Bawi is a tropical getaway in a can. I tried the Maracuya (passionfruit) flavor and it was so delicious and tart and had me coming back for more.
Feedback
Hope to see variety packs in stores soon! Also, a spicy fruity flavor would be so good (mango/tajin?)
---
I legitimately crave this stuff, especially the passion fruit flavor! Though all the flavors are really yummy. It's like if you made a spindrift flavorful and kept it lower sugar
Feedback
Give me a pitcher of this stuff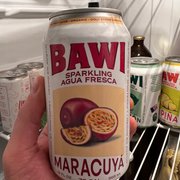 ---
Love it! Super flavorful and not artificial tasting. Passion fruit flavor is my favorite!
---
I only have positive things to say about Bawi. Their passion fruit flavor is delish and exactly what I needed under the Texas sun. It's refreshing and the taste of passion fruit is good without being overdone or unnatural tasting. Add the fact that it's low on calories and we're approaching addiction territory
Feedback
I wish they where easier/cheaper to import into EU. However, when the only negative about your product is overseas shipping you got a banger on your hands.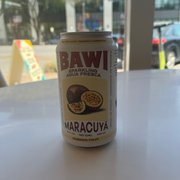 ---
We are obsessed with BAWI. We ordered a mixed case online and were so impressed by the flavors and told all our friends about it. Hopefully, they will be available locally at some point! *fingers crossed*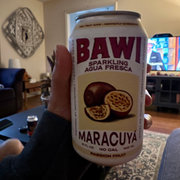 ---