These brands are on a mission to improve your gut health
Consumer interest in gut health is growing, with brands formulating snacks and supplements with digestive health in mind.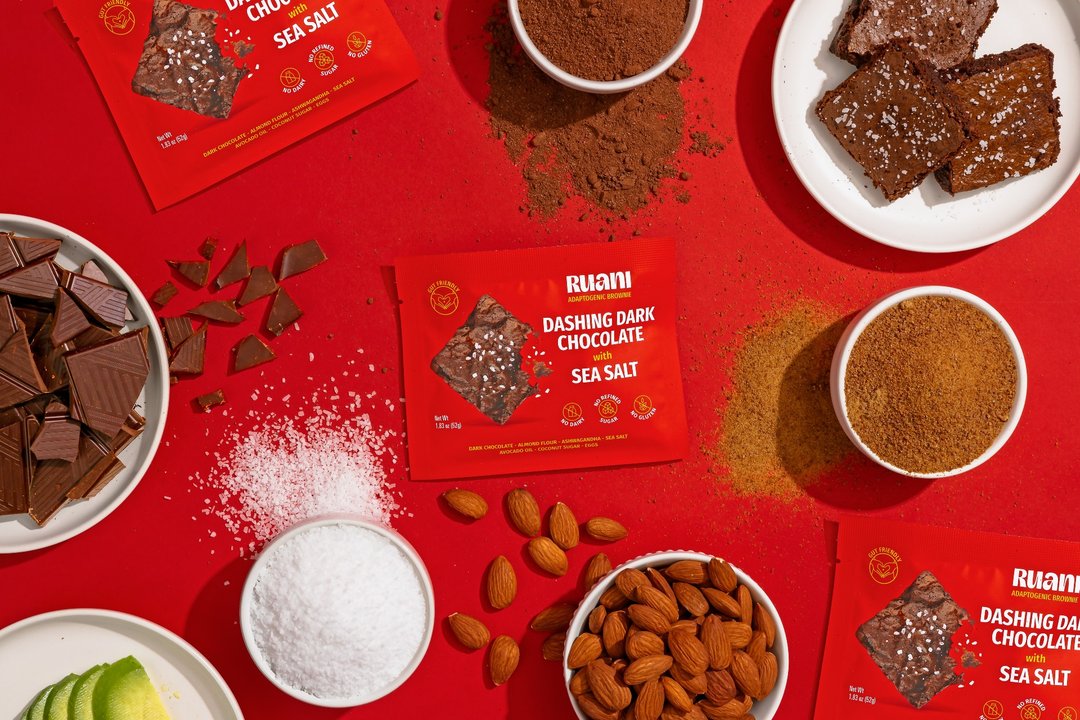 This week, Halle Berry became the latest celebrity to announce she was joining a startup brand's C-suite. But it's not an alcohol-free beverage maker or skincare brand she'll be working with: it's Pendulum Therapeutics, a biotech company that makes supplements for, among other conditions, better gut health.
Gut health has become something of a buzz-word among health conscious consumers as of late, often in reference to recipes, supplements and other tricks that purportedly help to improve digestive health. On TikTok, videos with the #guthealth tag have been viewed more than 3.5 billion times, with clips showing side-on before-and-after pictures of bloated bellies shrinking, or offering tips and tricks for eating with gut health in mind.
Gut health even appeared among the most-searched terms for people looking for romantic Valentine's day recipes for this week, according to Readly.
The fact that digestive health is on people's minds should not be surprising: according to the New York Times, a 2021 survey found that 40% of adults worldwide report having gastrointestinal disorders such as constipation or irritable bowel syndrome (IBS).
Anirudh Mamtora, the founder of better-for-you brownie brand Ruani, had been working as a pastry chef for a decade before deciding to launch his own brand. During that time, he noticed that he was experiencing negative reactions when tasting his creations. "I would start having skin irritations. This developed over years," he says, adding that he suspected the sugar, gluten and preservatives were causing these problems. "It was alarming. And I thought if this is something I'm having an issue with, I'm sure there are other people with similar symptoms."
On its website, Ruani says its brownies can help "heal your tummy with nature's goodness"; they contain ingredients such as ashwagandha (to help reduce stress) and avocado oil (considered a healthy fat), and are absent of refined sugars, grains and soy. Mamtora says the brownies taste just as indulgent as the regular thing.
Gut health has become an increasingly popular focus for new brands launching with a better-for-you message. Take the proliferation of prebiotic soda brands like Poppi, Olipop and Vina, which contain ingredients that have been shown to aid digestion and steady blood sugar levels. BelliWelli is another baked good brand that makes bars packed with probiotics and that avoid ingredients people with digestive disorders may be sensitive to. The idea can translate to a broad range of products: Velty makes decaf instant coffee that contains prebiotics and mushroom extracts, while Alec's claims to be the "gut-friendliest ice cream of all time' by using A2 milk, which is said to be easier to digest than regular dairy milk.
The prevalence of ultra-processed foods in our diets is said to be behind the rise in digestive conditions — it's estimated that more than half of all calories consumed in the UK and US come from these sorts of foods, higher than at any other time in history. Mamtora says he swears by the mantra that "any food that's processed gives you 90 seconds of bliss and 90 minutes of pain". "You feel good when you initially eat it, but after you eat it it's not going to be good on your digestive system," he explains.
But while a prebiotic soda or an adaptogenic brownie may be a better choice than a chemical-laden alternative, such swaps alone will not drive down the rate of such conditions. Around the world, scientific studies are ongoing to learn more about how our diets impact our gut health.
In the UK, research startup Zoe is crunching data from stool samples, food logs and glucose monitors to recommend how people can switch up their diets for the long-term to improve their metabolic health. Zoe's clinical study data shows that participants have more energy, feel less hungry and have lost weight after three months following the recommendations.