Will more direct-to-consumer brands join holding companies?
So-called DTC holding companies like Pattern and Win Brands Group run multiple brands under a single umbrella.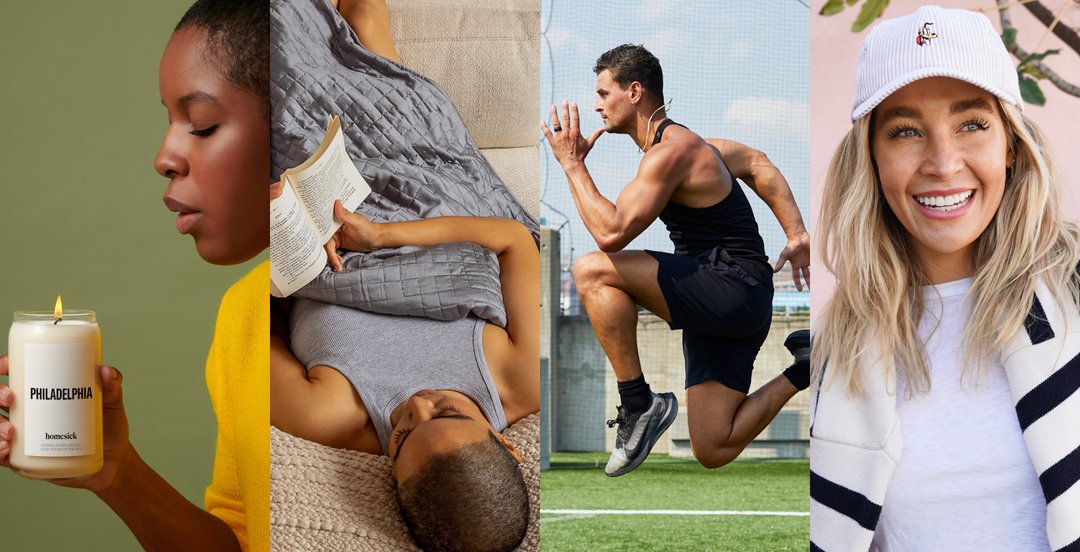 The 'holding company' model has been gaining traction among direct-to-consumer brands in recent years, as the number of companies selling stuff on the internet has proliferated.
The likes of Pattern Brands and Win Brands Group have been snapping up brands and running them under one roof, providing shared resources that enable the brand to grow at a more sustainable rate than it could on its own.
And as direct-to-consumer brands grapple with increased operational costs and rising inflation, we may see more brands come under these umbrellas. Kyle Widrick, the founder of Win Brands Group, says the firm now has multiple brands per week reaching out through the company's website. "A lot of founders are starting to now think more about taking some chips off the table at an earlier stage or at a valuation that's maybe not quite as high as they had thought about two years ago," he says.
Under one roof
There are some obvious advantages that come with running a group of brands under one umbrella. Operationally, it's far more efficient if brands can pool resources — which could include anything from tech subscriptions to in-house Shopify experts — that they may not be able to afford when going it alone. And with a number of individual brands under one roof, they can target and introduce a broader range of customers to each other's products.
In November, Pattern Brands opened a flagship store for Poketo, a stationary brand it acquired last year, in Santa Monica. While Poketo's name was above the door, the store also stocked products from the other brands under Pattern's umbrella, including home organization brand Open Spaces and kitchen utensils brand GIR.
Speaking to Modern Retail, Pattern cofounder Nick Ling said the store is also a way for Pattern to showcase its business model to other brand owners, who may be considering selling their company in the near future.
Current market conditions may mean that more founders are considering where to take their brand next — the cost of doing business has risen significantly over recent months, while venture capitalists have expressed reluctance to continue backing product-based businesses in the present climate. A sale, therefore, is an option some founders may need to weigh up.
"The reason [the house of brands model] is necessary today is because the amount of team expertise you need to run an omnichannel business is immense," says Widrick. He estimates that brands with turnover of less than $100 million are "making sacrifices, and not doing as well as they could at Amazon, on wholesale or Shopify."
Tricky business
The DTC holding company model has had mixed results over the years. Iris Nova, which launched beverage brand Dirty Lemon in 2015, accumulated a portfolio of drinks businesses that used its distribution platform. Its plan was to invest $100 million in emerging brands, but the pandemic scuppered its plans. In March 2020, the brand laid off half of its staff. Today, the company's website is no longer working, and founder Zak Normandin's LinkedIn page states that he stopped working for the company in November 2022.
Beauty brand incubator Arfa also struggled with the model. After launching deodorant brand Hiki and menopause-focused skincare brand State Of, it pivoted to become a software company providing customer metrics to ecommerce brands. It no longer builds brands.
Others have been more successful: Thirty Madison, founded in 2016, now owns five brands across the healthcare space, including hair loss brand Keeps, allergies brand Picnic and Nurx, its most recent acquisition. In 2021, Ro expanded its portfolio of healthcare brands by acquiring Modern Fertility for an estimated $225 million. In a 2022 press release, Ro said revenues for brands outside of its hairloss business Roman, its first brand, were growing 100% year-on-year.
Last year, Pattern acquired three new brands — Poketo, glassware brand Yield and Onsen, which makes waffle woven towels. It also announced that it had raised over $25 million in funding, to keep acquiring new brands.