Average rating from 5 users
100%
Recommend to a friend
I have loved poketo since the day I saw there store in little Tokyo in Los Angeles. While I haven't bought anything in a long time I still always browse the website just to look at all the cute little Knick knacks. If you are looking for fun office or home items poketo is the place to look.
---
The aesthetic is unmatched with Poketo. I love how they combine functionality with color and unique design. The rainbow wall calendars are super fun to switch out and an easy way to add personality to my space. Also I randomly really want their spoons.
---
---
I have their daily weekly monthly and I love it, it's so cute and comes in such a fun print. The paper & binding have held up great for over half the year now. I also like that they don't print the dates on it, so its not beholden to a specific year or month, you can use this notebook at your own pace!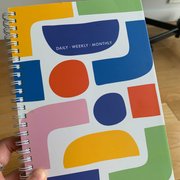 ---
What is Thingtesting?
Thingtesting is an unbiased place to research and review internet-born brands — because honest reviews help us all shop better. Learn more.
---
they have a great collection of items and housewares. their leather wallets and card carriers are super sleek and modern.
Feedback
sad that their culver city location closed down!
---
I have the large Daily Weekly Monthly planner & LOVE it. In January I got a sudden craving for analog (as I'm sure many did after 2020's digital overload) so played around with some printed planner pages from other brands but some of them just... have a *lot* going on. This planner is the literally the perfect combo of a minimalistic outline structure + flexibility since it's undated, so if you start & stop & start again, you don't lose any pages. Super high quality, comes in fun colors/patterns (ignore the stickers on mine) & they have tons of other products, which I'm looking forward to trying- currently eyeing the the Modernist's Coloring Book.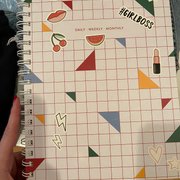 ---