Then I Met You
Then I Met You makes premium skincare products inspired by the concepts of intentionality and generosity.
thenimetyou.com
Average rating from 11 users
78%Recommend to a friend
Then I Met You Reviews
All

11
living sea cleansing tonic

1
Sunscreen

1
Received a free product from Then I Met You
Oh my god. this is like the only brand you need to use for clear skin. I received their living sea cleansing tonic as PR and my mom loved it so I started using it daily, no more breakouts, no more redness, no more dry patches. this really is the thing to get, especially if you have sensitive skin.
living sea cleansing tonic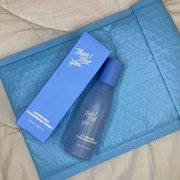 ---
Influencer for Then I Met You
When I first tried the Then I Met You sunscreen during the summer, it didn't quite meet my expectations for my oily skin – it seemed to amplify the oiliness. However, during the winter months, it became a game-changer. The formula provided a perfect balance, offering hydration without making my skin greasy. The 50+ SPF is a definite plus, ensuring reliable sun protection.
---
---
The cleansing balm is my all-time favorite, and honestly, a little goes a long way. The price is definitely steep, so I'm still on the fence about repurchasing, but the experience of using the cleansing balm def is luxurious. The cleanser is unique but not my favorite. To me, it had a funny smell...
Feedback
if the price was slightly affordable?
---
What is Thingtesting?
Thingtesting is an unbiased place to research and review internet-born brands — because honest reviews help us all shop better. Learn more.
---
I love the double cleanse a lot. It doesn't strip the skin at all and really helps get out different impurities. I really loved the packaging and brand concept which is why I bought. Not a fan of more recent releases but will buy this cleanse during winter months for more "dewy" skin.
Feedback
Wish the packaging was refillable, feels like such a waste to throw out such great quality packaging.
---
I tried the cleansing balm, which was a gift. It was fine, but I wouldn't repurchase - out of curiosity, I looked at the price and balked.
---
This is a luxury brand with some interesting items. I've tried a few, including the face cleansing balm and the liquid hand soap. Their items contain natural ingredients (sea buckthorn, grapeseed oil, etc) that benefit the skin. The balm is fun to use, the hand soap is nice, but does not leave your hands moisturized. I would not buy these products again, based on the cost. The scent is the same for these two- a rosemary, grapefruit blend. This is supposed to provide you with a sensory experience, in addition to the main function of the products.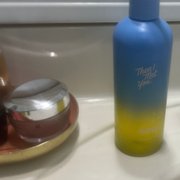 ---
Got the sunscreen as a free sample and I love it. It's moisturizing, doesn't leave an ashy cast and has a light dewy finish. I will be buying more but it is pricey. If I hadn't received the free sample I would have passed. It's not the only sunscreen I'll use but I will introduce it into my rotation.
---
Every product I've used is the absolute best but especially the Living Cleansing Balm. I also love the meaning behind the brand and how thoughtful they are with each product roll out.
---
I was a pre-order customer for the launch of the cleansing balm. I had been searching all over for a cleansing balm without certain ingredients my skin finds irritating. The ship date was delayed and as a concession the brand sent a free tote along with my order and I actually use the tote all the time and get so many compliments on it. It's a great cleansing balm, highly effective, not irrupting even for my sensitive skin, and I enjoy the scent. It is a little harder to emulsify and you have to be very mindful to get it all off. It's a higher price for a balm compared to other popular brands (frankly it's the most expensive I know of) but it is a good product.
---
I have been using the Living Cleansing Balm for so long now. It is the only oil cleanser I like. The texture is so buttery and the smell is so nice. I look forward to my night time routine because of how luxurious the cleanser feels. My face doesn't feel gross or like a film or residue has been left behind and it always gets all the makeup and sunscreen off my face. Comes with its own spatula as well as hygiene and non contaminating products are key for me in skin care. It's pricy but lasts me SO LONG. I have lost count of how many times I have repurchased either from their site or Soko Glam. Also love their travel size balms.
Feedback
please don't change anything!
---