Average rating from 7 users
100%Recommend to a friend
I absolutely love the salted peanut and although I don't like horchata or cinnamon, the Almond Horchata was also really good. My bf ate the other two (I had a box of all flavors) and said they were great.
Feedback
I would love for them to be a little softer? More flavors!
---
yum! I didn't expect the unique flavors to taste that good. Its still a candy bar but healthier and tasty.
---
---
I tried the variety pack, and I found all four flavors to be fantastic. I don't eat candy bars very often, but these seem to taste similarly sweet while being marginally healthier than mass market candy bars. The texture is a little closer to a protein bar in my opinion.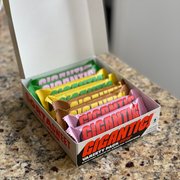 ---
What is Thingtesting?
Thingtesting is an unbiased place to research and review internet-born brands — because honest reviews help us all shop better. Learn more.
---
Was gifted this from Thingtesting. (Love you guys!) I initially assumed the product was all packaging play... but I'm not going to lie I had ten bars and they were gone within the first two days. The salted peanut tastes exactly like a Snickers, yet ingredients are way better and it's only ~250 calories. It's my favorite flavor. The others were unique flavors. I'm not a "banana flavored" fan, mostly because they taste artificial. So I was pleasantly surprised with how great the Banana pecan tasted. This is such a nice gift for health-conscious friends with sweet tooths. I could see this as a great stocking stuffer or a nice treat during the week.
---
The packaging for these treats was what caught my eye but the flavors is what made me buy. I bought a variety and my favorites were salty peanut and horchata. Great texture and definitely a more refined flavor profile than the alternatives.
Feedback
Would love to see minis as I don't always want to commit to one flavor.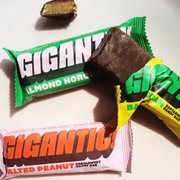 ---
outright tasty. an awesome indulgence.
Feedback
got nothing here. very delish.
---