Average rating from 54 users
92%Recommend to a friend
Flourish Plant Reviews
Review highlights
Flourish is the BEST. I thought I had to toss my plant after it died in the Texas heat - see the after photo after just 2 months with Flourish. I also love how convenient Flourish is to have around the house. I finally feel like I'm properly taking care of my plants!!!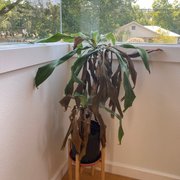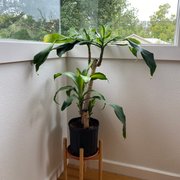 ---
Friends with Flourish Plant
I had a plant that had droopy looking leaves and after a few weeks of using flourish, I noticed the leaves starting to pop up again. My plants have definitely been thriving since I've been using flourish.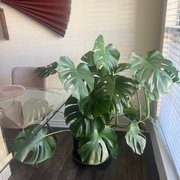 ---
---
Friends with Flourish Plant
Flourish Plant is the best thing to ever happen to plants. I would recommend it to anyone who asks me.
---
What is Thingtesting?
Thingtesting is an unbiased place to research and review internet-born brands — because honest reviews help us all shop better. Learn more.
---
My plants have never thrived more since using Flourish a year ago! It's so easy to use, and my house plants absolutely love it.
---
Friends with Flourish Plant
We love using Flourish on our plants to give them a little extra "umph"! It has worked really well and makes our leaves look so healthy. Also, the product looks cute on our windowsill for display. Will definitely be getting more when we run out - highly recommend!
---
Flourish REALLY works! I am notorious for killing plants, but with Flourish it's so easy to keep your plants alive - my fiddle leaf fig is truly FLOURISHING. Also, the packaging is so cute. Love what this brand is doing!!
---
Flourish gives my plants the extra boost they need without the harmful chemicals - smell or storage. So easy to keep up with watering and fertilizing!
---
Flourish has been a game-changer for my not-so-green thumb. As someone notorious for killing plants, I'm amazed at how it has transformed my gardening success. Since using Flourish, all my plants have not only survived but thrived, with vibrant colors and healthy growth. It's a must-have for anyone like me who wants to keep their green friends alive and well.
---
Made an obvious difference with Monstera deliciosa — I had the plant for a while without much growth and it has probably doubled in size over the past few months of use. Highly recommend!!
---
I couldn't tell if there was improvement or not after using. The smell is quite strong, but the minty herbal note helps. Used the bottle, not until I get more delicate plants I wouldn't rebuy for myself. Could just be the wrong kind of user.
---