Average rating from 9 users
78%Recommend to a friend
I have tried the gummies, which were not very effective for me. I gave them a second chance and it was more of the same. CBD may work for some, but my hunch is it will be a passing fad that never receives a second act.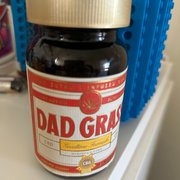 ---
I really like the Dad Grass branding and product. It's really high quality, and it's probably the only CBD product I've used that I've actually felt something from. The Dad Grass is a really relaxing vibe that really mellows you out. Interested in trying the Mom Grass next. I appreciate the brand's tone of voice that makes it really easy to figure out which product is best for you and the feeling you're looking for.
Feedback
not necessarily bad, but just a gentle heads up– it really does smell like the real thing 👀
---
---
Cool branding but didn't really experience anything - tried the Mom Grass but it was pretty mellow. Will try the Dad Grass next.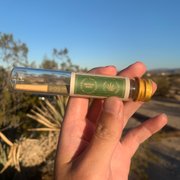 ---
What is Thingtesting?
Thingtesting is an unbiased place to research and review internet-born brands — because honest reviews help us all shop better. Learn more.
---
Really cool CBD product. The packaging is adorable and it's a great way to chill out without the "real" thing. I definitely want to try the Mom Grass CBG.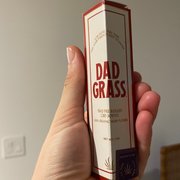 ---
Top quality, guilt-free hemp products that give you a slight (and often very much needed buzz). I love the packaging and branding and can't wait to see what they do next.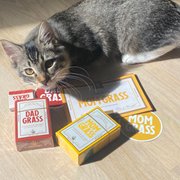 ---
Branding is great, Tasted ok, no discernible effect
---
I'm into it. I've gone through several of the Dad Grass 10 packs. The herb is high quality… smokes smooth and tastes great (lighting up a new joint is super satisfying). They've made good gifts for my friends' parents who are weed-curious but the dispensary stuff gets them way too stoned. It's great that they ship nationwide and the packaging is stylish. Sessionable, chill vibes, great to share, and can enjoy the smoking experience without worrying about melting into another dimension. Really happy to have discovered Dad Grass.
Feedback
On my second order, some of the joints weren't rolled as tightly/neatly as my first order a few months before. I haven't tried the Mom Grass CBG but would be interested in a sampler, especially if they release any other varieties.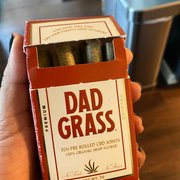 ---
I really love this product! I first started using CBD about two years ago, and went to multiple smoke shops to find what worked for me. This product is by far some of the best CBD in the market, and packeging is amazing. The joints come in a glass test tube.
---