Average rating from 99 users
62%Recommend to a friend
I have been drinking athletic greens for 4 years now off and on. In the early days I saw a major difference in my energy and was dedicated to drinking it every morning. Over time, it was hard to upkeep. I still drink it on days where I feel like I won't eat well. The taste is too sweet for me. I don't like the addition of stevia and wish it was just "green" or tea flavored. However with enough ice, it sort of cuts through it
---
Used this for over a year. Generally good and packed with nutrients to kick off day. I still got sick at times seasonally, so it's not a magic cure. But it's good for a healthy routine to start. I wish they could rotate flavors as it gets repetitive.
---
---
I started drinking this product 6 months ago and haven't skipped a day--I have noticed a large difference in how I feel overall (athough some of this is likely due to drinking 16oz of water first thing in am). That said, it has become a critical part of my routine and provides me with a healthy rejuvenation of energy in the morning. Purely anectdotal, but it has also been the lightest year of seasonal allergies for me that I can recall.
---
What is Thingtesting?
Thingtesting is an unbiased place to research and review internet-born brands — because honest reviews help us all shop better. Learn more.
---
Okay so once you get used to the taste, this stuff is so good. its kinda lemony and sweet at first but it feels good to have so many nutrients in your body at once. the packaging and powdery-ness of it isnt my favorite honestly and always makes me sneeze but the container and reusable packing is pretty fire.
---
can't tell much of a difference in how i feel but it's packed with vitamins so i'm sure it's doing good to my immune system! tastes better when blending with banana but doesn't taste so bad as is.
---
If I could a 3.5. I was given a pack as a gift, and I like it, but the price point was too high to buy more. I personally liked it w less water, it has almost a pineapple taste which makes it enjoyable!
---
Tried it for month and didn't see an immediate change. The taste is ok but it feels very sandy down the throat. That's the only reason why I stop taking it.
---
I love the taste! It's the first brand of greens I've used I can handle drinking. It is pricey for sure. But I love how I feel. I have almost eliminated coffee. I feel great and it has done wonders for my guy health. Overall I feel much better.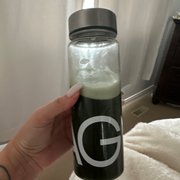 ---
I've used this product for a few months and while I do actually really enjoy it, I don't think it's worth the price. Especially with shipping costs. I don't know if they need to cut their influencer pool in half or what, but the price is the biggest issue. Flavor-wise, it takes a bit of getting used to but I've come to appreciate it. I do notice a boost of energy from it, and I find that I feel better while taking it--but I could also increase the nutrient density of my meals and notice the same benefits. Overall it's good, but I can't justify the cost. However, if it's not prohibitively expensive for you and you don't get enough nutrients in your diet--go for it.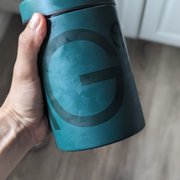 ---
Pretty good taste but I couldn't stick with it and it's a bit pricey for something I didn't love. If you're into powders though, I think this is one of the better ones I've tried.
---