Reviews
Paro
Experience
Enjoyed the two meals in the sampler pack. The ghee product was not my cup of tea but all is well and I enjoyed trying some new flavors. Very simple and clean ingredients, would munch again!
Figlia
💸
Received a free product from Figlia
Experience
Yummy drink, a bit concentrated. Pour over ice if possible.
High quality
Cool look & feel
Tasty 😋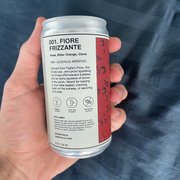 Flyers Cocktail Co.
💸
Received a free product from Flyers Cocktail Co.
Experience
Tried the spritz and the gold at Thingtesting pop up. Both were good but the gold was quite intense with the natural bitterness of CBD and I think not for everyone. I recommend starting with the spritz if you're not super into bitterness. Sugar level was good, not too high. I love CBD drinks and think this is a good brand to try out.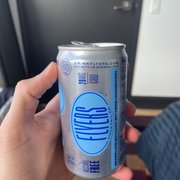 Prima
Experience
I've tried most of their products including the everyday CBD, the nighttime formulation, and the anti stress formulation. All are good products. I do feel the positive, relaxing effect of the CBD in each of them. I recommend starting with the Daily CBD. Price point is near industry standard, but their rewards program is pretty good to keep you coming back later.
High quality
Worth the money 💸
Easy subscription management 🔁
Works really well
Love the brand's mission 💕
doublesoul
Experience
Good sock. Does what socks do. We'll see how long they last they don't seem very abrasion resistant. Bought with Supertester discount, otherwise don't think they can justify their high price point.
Fit just right
Comfortable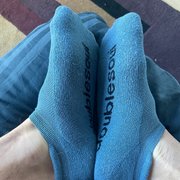 OffLimits
💸
Received a free product from OffLimits
Experience
Fun packaging and good tasting cereal. Simple clean ingredients. Wish it had protein. Sugar level was good, not too high (9g per serving on the flavor I tried). Received a free sampler at the Thing Testing NY pop up.
Feedback
Wish this cereal had more protein or at least some (0g protein on the Pandan flavor).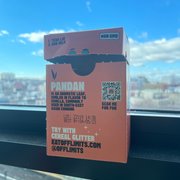 Scent Lab
Experience
I took the scent lab quiz and was curious about all their scents so I reached out to customer service and got help making a custom order for all their scent profiles in votive form. I'm pretty into scent design these days and all of these scents have a dash of originality, surprising for a new brand of this size. The scent quiz I'd like to see fleshed out a bit more robustly with more scent profiles which will push how unique the recommendations feel. I'm truly liking all the scents and currently have the cognac black leather lit as it's not what I'd normally go for but it's very nicely done! I'm not gonna knock points for this as I'm sure it's something that will improve as they scale industrial processes but many of the candles have surface imperfections from bubbling in cool down period. The stickers/labels could feel a tad more premium for the cost. Overall I'm buying for the scent and ingredients and happy with that, I think it's a promising start for the co! Was super fun to try to identify all the fragrance notes as a blind smell test and actually pretty doable (they're spot on)!
Good for gifts 🎁
High quality
Custom personalization
Smells amazing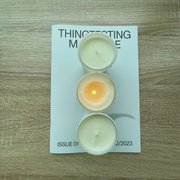 Magic Spoon
Experience
Decent cereal, bit of a weird texture. Tried their sampler and it was okay... Not sticking to it though.
Lovely customer support
Innovative product
Native
Experience
Deodorant did not work for me. Very few have but this felt like any other generic brand attempting to put out a natural product line.