Average rating from 545 users
66%Recommend to a friend
Reviews on Prose's own website have a higher average rating compared to reviews on Thingtesting.
Prose Reviews
All

545
Shampoo

272
Conditioner

266
Hair mask

129
Curl cream

73
Leave-In Conditioner

59
scalp mask

14
Hair oil

13
Skin cleanser

10
Skin moisturizer

9
Skin serum

8
Hair gel

7
Vitamins

6
dry shampoo

4
supplements

3
Scalp rinse

2
Pre shampoo

1
Review highlights
Custom survey
Natural ingredients
Personalized packaging
Limited customization
Drying out hair
Expensive price point
It is a little expensive, but I have had a good experience.
Hair mask
Shampoo
Conditioner
---
They talk a lot of talk but I haven't found their product to be that good for me.
---
---
I've done Prose a few times and thought their products work fine. I just can't really tell if it makes a material difference from other shampoos and conditioners. I stopped using Prose and went to Japanese hair products for a fraction of the price
Hair mask
Shampoo
Conditioner
Leave-In Conditioner
---
What is Thingtesting?
Thingtesting is an unbiased place to research and review internet-born brands — because honest reviews help us all shop better. Learn more.
---
I absolutely loved the scent and would get a decent amount of compliments but found after re-ordering (so I used 2 bottles worth) it dried my hair out and it started to loose its shine. The hair mask also didn't seem to do anything apart from smell amazing unfortunately.
Hair mask
Shampoo
Conditioner
---
Good customization services
---
So I have very dry thick hair and it has been hard for me to find a shampoo and conditioner that work together so well. After trying prose, my hair has never felt healthier and stronger before. I also got their curl cream customized to my hair and that makes my hair so wavy and fluffy. I love it too much. They also sent me hair supplements that I haven't tried yet, but I thought it was such a genuine recommendation. They truly care about their products and do have high quality ingredients. I don't think I can go back to traditional hair care after this.
Curl cream
supplements
Shampoo
Conditioner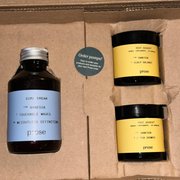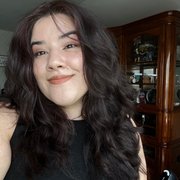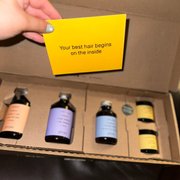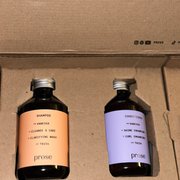 ---
I heard alot about this brand and I was excited to try. The quiz was super in-depth and after taking i felt like they had a really good understanding of my hair type and goals. I couldn't say enough good things about the products. My hair has never looked and felt better. This stuff works. I did get this complimentary from prose, but it's worth it.
Shampoo
Conditioner
Leave-In Conditioner
---
I have used Prose for about a year now and have found a noticeable difference in the texture of my hair. I enjoyed going through the process of customizing my products and it is great to be able to tweak the formula as needed based on seasonal or style changes. I find the scents to be subtle but still very positive. You do have to be careful to make sure to check your subscription order each month, because I have ended up with a bit of a back stock of conditioner. Other than that, love the brand!
Curl cream
Shampoo
Conditioner
Leave-In Conditioner
---
Love my made to order hair mask, shampoo and conditioner. I don't really understand why, but it is some of the best hair care I've used: I assumed it just a bit of a gimmick but I like the results and I've stuck with it for over a year.
Hair mask
Shampoo
Conditioner
---
I got the shampoo and conditioner from prose for my straight, thin hair that I've been struggling with for the past couple of years. The quiz you take seems to ask some good questions and the customization of the product is a very cool concept. I think the products are good, I can now get away with only washing my hair 2-3 times a week, and smell great. My main issues are with the subscription program. While you do save a little by choosing it, I thought it was odd that the longest you can set the frequency to is 3 months (I realized this is because the product best by date is 3 months out, maybe because it is made to order?), but using that much product in only 3 months was never going to work, especially since my goal was to wash my hair less frequently. I thought I would just skip the next shipment when needed. Then three months went by and I was notified of my new shipment, without even a heads up email that it was planned to go through. I let the order go through, but ultimately cancelled my subscription since it's been over six months and I'm still not through my first set of bottles. I know that's on me, but I'm a part of a few subscription services and usually get notified before a new order goes through. Not sure if I'll buy again once I'm through the stock I have now.
---