These are the 11 U.K. direct-to-consumer brands to have on your radar
Industry insiders and investors filled Thingtesting in on the brands that have caught their attention in the U.K. direct-to-consumer ecosystem.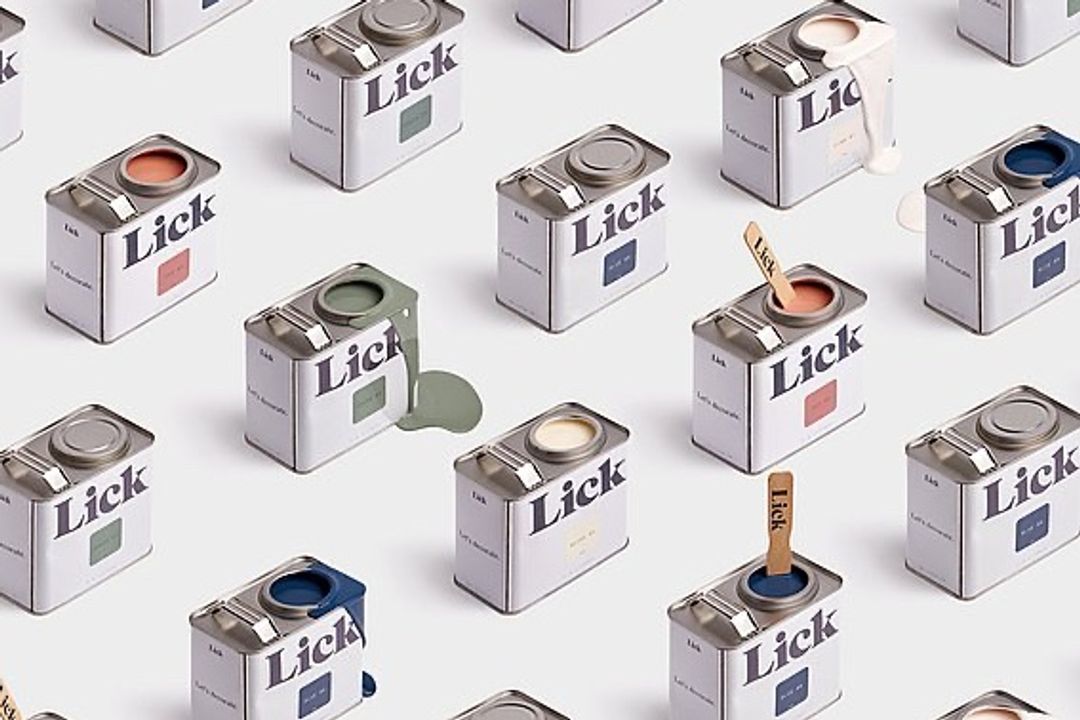 The U.S. is home to the world's best-known direct-to-consumer brands. But across the pond, and nipping at its heels, the U.K.'s online brand ecosystem has been rapidly developing.
In 2019, it was estimated that 97% of consumers in the U.K. had heard of at least one direct-to-consumer brand, while 39% had actually shopped with one, according to the Interactive Advertising Bureau.
"The penetration of ecommerce in the U.K. is one of the highest in the world," says Hannah Seal, a London-based principal at international venture capital firm Index Ventures, which has backed a number of direct-to-consumer brands including Glossier, Bloom & Wild and Blue Bottle Coffee. "People are super used to buying online, so it's a good place to launch a direct-to-consumer brand."
That doesn't mean it's an easy market to crack, though. While the U.S. has 17 "unicorn" direct-to-consumer brands (valued at $1 billion or more), including Athletic Greens, Rothy's, Misfits Markets and Glossier, the U.K. has just two, Gymshark and Gousto, both of which achieved the status in 2020.
Compared to a market like the U.S., the potential customer base for a brand in the U.K. is relatively small, making international expansion a must. And while ecommerce penetration is high in the U.K., consumers here are wary of being ripped off by unfamiliar brands.
"The U.K. market overall is not an easy one," says Antoine Nussenbaum, an investor at London-based venture capital firm Felix Capital, which has backed brands like Peloton, Allplants and Mejuri. "There's less this feeling of buying to treat yourself, [it's more about] trying to get a good deal online."
Still — the U.K. is home to an ever-growing number of ambitious brands that hope they will be the one to break out. We asked investors and industry experts to tell us which are the U.K.-based brands everyone should know about.
1. Gymshark
Nominated by: Antoine Nussenbaum, Felix Capital
When Ben Francis founded fitness apparel brand Gymshark in 2012, he might not have thought that, less than a decade later, people around the world would be taking notes from a brand from Solihull, a market town in the middle of England.
Instead of going after the now-cliched target consumer most direct-to-consumer brands pursue — the upwardly mobile, already pretty affluent, city-dwelling millennial — the company went for a mass-market approach from the beginning. It's a strategy that proved its worth in August 2020, when Gymshark announced it had sold a 21% stake in the business to private equity firm General Atlantic.
"It's the right product, at the right price point, for a clear archetype of gym addicts," says Nussenbaum.
2. Skin + Me
Nominated by: Hannah Jackson, senior publicist at Derris, a PR firm with offices in the U.S. and U.K.
Skin + Me creates personalized, prescription skincare formulas for its customers, that it will update on a monthly basis, all over the internet. It says that its subscription service, which costs £24.99 a month, can save consumers hundreds of pounds compared to booking with a private dermatologist. The packaging also controls how much formula is dispensed at a time, with the idea being that it helps people to stop over-using their products.
"It's a tailored plan that can be adapted based on [changing] needs, taking skincare to another level for better results," says Jackson. "I've heard amazing things from users."
The brand was founded in 2018 and has raised £8.3 million ($11.3 million) in funding so far.
3. RadSwan
Nominated by: Daniel Giacopelli, editorial director of Courier, a London-based magazine covering modern business
In 2017, Freddie Harrel started selling synthetic clip-in hair extensions under the name Big Hair Don't Care. Three years later, and after raising £1.5 million in seed funding, she had turned her side project into a fully-fledged brand, selling a variety of high-quality synthetic wigs that she says are more affordable (and ethical) than real-hair alternatives.
"The black hair market is such an enormous, global, opportunity-rich industry," says Giacopelli of the $7 billion market that RadSwan is tackling. "And Freddie's offering – a slick e-commerce platform for affordable, synthetic hair products that look and feel like the real deal – is pretty compelling."
4. Lick
Nominated by: Antoine Nussenbaum
On the day the U.K. went into lockdown, Lick launched its range of paint and self-adhesive wallpapers. It was good timing — people were cooped up at home, and bored of staring at the same four walls. Within a month, Lick had completely sold out of its inventory.
In June 2021, Lick raised $22 million in funding from investors including Felix Capital. Nussenbaum says the brand's strong community, and its approach to the behind-the-scenes elements of the paint business such as the production processes and supply chain, were the key selling points. "The community is two-fold, and that's very important. It's you and me, and it's all the designers and professionals in the home [decor] industry. And getting respect in this category is a big challenge," he says.
5. Papier
Nominated by: Hannah Seal, Index Ventures
Papier has been in business since 2015, when Taymoor Atighetchi gave up his day job selling antiques on London's Portobello Road. The brand sells personalized stationery products such as notepads, diaries and wedding invites, and has raised $15 million in venture funding since launch.
The brand is currently focusing on building its presence in the U.S. market, which Thingtesting understands accounts for 30% of its sales. "It feels premium, but it's fairly mass-market priced, and it has defined the category. I couldn't really name another brand in stationery," says Seal. "There's something that feels British about stationery, and that sense of luxury and the Britishness of it will work in their favor in the U.S."
6. Nothing
Nominated by: Daniel Giacopelli
"The most hyped tech company in years" — as it was described by GQ — Nothing began teasing the launch of its £99 ($134) headphones in January 2021, six months before they would eventually launch.
The brand has raised money from an impressive roster of investors that include Twitch cofounder Kevin Lin, Reddit cofounder Steve Huffman and iPod inventor Tony Faddell.
"Everything — the product itself, the instructions, the packaging — is stripped down to only what's necessary," says Giacopelli. "What I like most is that it's a homegrown hardware company with a big war chest, a strong community — it was apparently the fastest-ever project in Europe to bring in $1 million through crowdfunding — and a crazy ambition."
7. Beauty Pie
Nominated by: Hannah Seal
Beauty Pie was launched in 2016 by beauty industry veteran Marcia Kilgore, who also founded FitFlop and Soap & Glory. Beauty Pie operates on a membership model, where for £10 ($15) a month consumers can get large discounts on makeup, skin care and fragrance products. In September, it raised $100 million in a funding round led by Index Ventures.
The company says its retention rates are "20x higher than other direct-to-consumer beauty companies". Seal declined to share the exact numbers, but says the business is "more akin to a Spotify or Netflix" when it comes to keeping members on board for the long-term.
"It's a good example of a business that's grown really big while almost exclusively being U.K. based," she adds.
8. Huel
Nominated by: Antoine Nussenbaum
Huel is a performance nutrition brand that launched in 2015 with a range of meal-replacement powders made from natural ingredients. At the time, it was a dystopian proposition — and the brand was not short of critics making fun of the idea that humans would replace the joyful experience of eating for a sludgy, if nutritionally balanced, shake.
"We were very dismissive about meal replacement for quite some time," says Nussenbaum. "We couldn't see people [giving up] meals purely for performance or efficiency."
But times have changed, and Huel's business has grown. It is now reportedly considering a listing on the London stock markets this year, having generated revenues of £71.6 million in the year to July 2020.
9. Wild
Nominated by: Hannah Jackson
Natural deodorant brand Wild was founded in 2019, and has since become the highest-rated brand in the category on Trustpilot, according to Forbes. The brand's cofounder, Freddy Ward, is a former director of marketing at meal kit brand HelloFresh, and is putting his skills to work to try and recreate that same rapid growth. In December, the brand struck a deal with Sainsbury's, one of the U.K.'s largest supermarkets.
The deodorants come in refillable aluminum packaging, while the replacement "pods" are packaged in compostable paper. "[Wild] has a compelling mission and doesn't make me shy away from natural deodorant," says Jackson.
10. Paynter
Nominated by: Daniel Giacopelli
Every three months, Paynter sends its customers into a frenzy. The apparel brand makes just four limited-edition jackets per year, which are sold via a pre-sale model. It normally takes just single-digit minutes for a design to sell out, with each drop further solidifying the brand's cult status.
"It's an example of a company that very confidently doesn't want to scale to unicorn heights, but would rather do magic on a smaller scale, making incredibly thoughtful products and building its community," says Giacopelli. "It's a refreshing example of a direct-to-consumer brand that isn't an identical carbon copy of everything else that's out there."
11. Smol
Nominated by: Hannah Seal
While Blueland may be one of the best-known of the modern eco-friendly cleaning brands, Smol actually beat the brand to the punch by a year — launching its packaging-free laundry capsules in the U.K. in April 2018, following a two-and-a-half year development process.
It now sells a full suite of cleaning products, including surface sprays, fabric softeners and dishwashing tablets.
"They've been super innovative with the packaging and the product," says Seal. "Often with direct-to-consumer brands, it's more of a brand play, rather than a massive amount of innovation on the actual product. And it's not an easy category. [Cleaning products] are an easy thing to buy with your weekly online grocery shop, but [Smol] managed to pull that purchase out and make it stand-alone."