Vital Proteins
Vital Proteins makes premium collagen that supports healthy skin, nails, bones & joints
www.vitalproteins.com
Average rating from 10 users
90%Recommend to a friend
Vital Proteins Reviews
All

10
Original Collagen Peptides

2
Loaded with protein and is completely tasteless as an added supplement to coffee. I noticed my knees are as "crickety" when I'm consistently taking this. Not sure it's effective for hair and nail strength as I've not seen dramatic changes there.
---
I love this stuff! I know it's expensive but when I use it regularly it keeps the acne away, which to me is worth it over the expensive creams. It really doesn't have a flavor, I add it to my morning coffee or tea and works just great!
---
---
I buy the big package at Costco. It is the collagen one, and I add two TBSP daily to my coffee. Noticed that my skin has become firmer over time. I have been using it for over a year now. Can't speak to the other products but for their collagen powder, I think it is excellent.
---
What is Thingtesting?
Thingtesting is an unbiased place to research and review internet-born brands — because honest reviews help us all shop better. Learn more.
---
Great brand for collagen peptides. The unflavored has a slight twang to it when you put a scoop in your black coffee, but I don't mind. I know when I use this in a smoothie, it takes the thickness up a whole level!
Original Collagen Peptides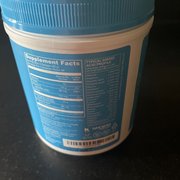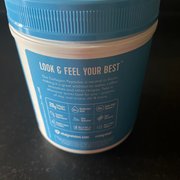 ---
Love their collegean protein powder. Plus it's a truly affordable brand if you shop at Costco especially!
---
This brand is great! I like to add to my 32 ounce bottle blender 3/4 full of water, 2 scoops of vital proteins collagen, 1 scoop of pink lemonade powder, and plop in my metal shaker ball and shake like crazy! I do feel that it helps my skin, hair, and nails. My mother drinks it religiously in the mornings! I love the brand and I keep a large bottle in my pantry to restock my little bottle in my cupboards.
---
The unflavored collagen dissolves nicely but for the price I don't see any difference between Vital Proteins and other powders that are 3rd park certified
---
I love that I can put it in my coffee and it dissolves. I wish the lid was just a pop top, to make it easier access. I didn't notice a difference in my hair or skin.
Original Collagen Peptides
---
I've used the vital proteins peptides for a number of months. Although my hair is already full, expected more results of my nails and skin. The powder does dissolve well in hot coffee.
---
There was such a noticeable difference to my skin and hair after starting vital proteins marine collagen that others were asking what I was doing differently. The CAPSULES are easy to digest with no bad aftertaste.
Feedback
The powder form of the marine collagen is intolerable, it tastes like dirty lake water.
---