Average rating from 20 users
94%Recommend to a friend
As a big just-add-water fan I was hooked when Plus launched. The whole idea of a body wash with zero plastic and packaging that dissolves in water seemed too good. Turns out it all works as advertised, and on top of that the scent which I got (Summer) was stunning. However, I don't think this is an everyday product for me. The logistics of opening a sachet with dry hands, leaving it outside the shower to then reach out to grab it while showering, etc is just not worth the hassle vs a normal soap bar. BUT, I had Plus with me on a two-night Amtrak ride and can warmly recommend Plus as a substitute when traveling or as a gift to anyone that travels a lot.
Feedback
Something feels slightly odd about throwing what looks like paper on a shower floor. It definitely dissolved quickly and left no mess, but I was left wondering for a few seconds if I just clogged the pipes...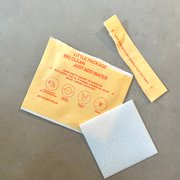 ---
I'd seen Plus for a while and was thrilled when I saw it in the aisle at Target and knew I had to try it. It's great for travel, and everything completely dissolves quickly. Sometimes too quick, so be careful opening the packet and putting the soap under running water. The scent is subtle, but it's still there!
Feedback
I wish the sizes were a bit larger so you could really lather; I find myself wanting to open a second one to get enough body wash.
---
---
In my experience not all water soluble packaging or products are created equal (some clog up the drain!) but Plus has really crushed it-- scents are awesome, packaging reminds me of early days at Glossier when you'd be stoked to open up the pink pouch that's now ubiquitous. I'm a stan!
---
What is Thingtesting?
Thingtesting is an unbiased place to research and review internet-born brands — because honest reviews help us all shop better. Learn more.
---
I really love this product- very innovative, amazing design. Great scents. After ripping the paper open, and getting the sheet of soap wet, you can toss the paper in the shower and watch it dissolve- SO COOL. The soap has a great foam and texture- and it foams really well- better than my expectations. The flavors are very sophisticated (compared to the basics at the drug store) but still fun and refreshing. The one sheet works well for whole body if you make sure it gets wet enough! Cant wait to take traveling and hiking with me.
Feedback
Only watch out I would be marking sure you tear the paper open before getting too wet- otherwise it can be a little tricky to pull out the soap sheet. But SOO worth it.
---
I think this is such an innovative zero waste product. I
Feedback
Pricing makes it prohibitive for everyday family use. On that note, it's perfect for travel!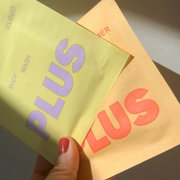 ---
Bought these for a trip since I was only bringing a carry-on and didn't want to risk liquid body wash leaking. I love love love the citrus neroli scent and was surprised by how great the product lathered in the shower. Overall, I was really impressed and will definitely repurchase. Could see these really coming in handy for music festivals, camping, gym bags, or backpacking trips. Any instance where you need to save space and don't want soap leaking in your stuff.
Feedback
The dispenser is a little clunky: the roll of body wash kept getting stuck and the opening that the roll comes out of kept getting jammed, leading to moisture getting into the dispenser and gunking up the body wash sheets. I think next time I will just buy the individually wrapped packets!
---
great brand, innovative product, and a pretty cool form factor, think it lends itself to more of a travel use case but overall I love it!
---
I purchased Plus dissolvable wrapping paper last year and finally had an opportunity to use it this year for Christmas. The wrapping paper dissolved easily in water just like it said it would. However, it did dye some of my sink pink as it dissolved so I had to scrub that off. Not a big deal, but caveat for anyone concerned. I would also suggest they take the line they have off the paper to split it into sections. It made my gifts look odd, but overall loved the design and how easily it dissolved.
Feedback
Consider adding more designs and not having the line to section off the wrapping paper. Other than that it was pretty good!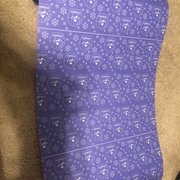 ---
Plus is perfect for traveling. The packaging is super fun and innovative. I think it would also be fun for kids.
Feedback
I would love to purchase a Plus travel set with shampoo and conditioner. I also would love the soap pad inside to be a little bigger, so there is more soap in each packet.
---
Great idea, fantastic branding and really nice product. I love taking these travelling - I feel like an absolute packing champ! Amazing to see how it disappears under the shower water!
---