Staff
Staff designs home essentials, such as plungers and hangers, using bold colors and unique materials.
meetyourstaff.co
Average rating from 9 users
100%Recommend to a friend
Staff Reviews
All

9
Toilet Plunger

1
Toilet Brush

1
It's literally just a toilet plunger and a cleaning brush, but I find myself wanting to show it off to friends...? I'd say that's a success! Makes for great gifts for newly weds or friends who just bought their first house!
Toilet Plunger
Toilet Brush
---
such a fun brand. really elevates and adds design to the most humble of home products
---
---
Fun designs and love my staff plunger (green) and my hangars for my closet!
---
What is Thingtesting?
Thingtesting is an unbiased place to research and review internet-born brands — because honest reviews help us all shop better. Learn more.
---
The idea, the design, the quality. Really upgrades my bathroom.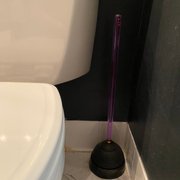 ---
Received a free product from Staff
I love the whimsical and fun approach Staff takes to everyday items. Instead of hiding your plunger, it makes it a conversation piece and something to smile and laugh about!
---
Functional & cute. Love the branding. Never would have guess there'd be a "plunger for millennials" but here we are.
---
As a hot girl with IBS, I'm all about curating good vibes in the bathroom. I picked up one of the plungers from Coming Soon in NYC because they had an exclusive pink colorway (that has since sold out). Instead of hiding it in a corner behind the toilet I have it out on display for all to see–that's how elevated it looks!
Feedback
They're a bit pricey, but highly functional so I view this as a good investment.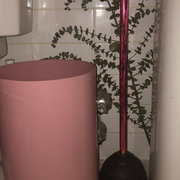 ---
Yes, I really did need a cute plunger that matched my aesthetic. A must buy if you want guests to ask you "is that a smiley face on you plunger?" It is, indeed.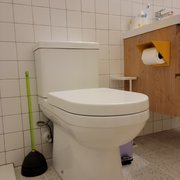 ---
Laugh out loud messaging and a sweet mission to bring some razzle-dazzle to the mundane moments of life sold me with this brand their fun products.
---