Average rating from 24 users
55%Recommend to a friend
Loops Beauty masks offer a fun little self-care moment, but let's keep it real – they're not exactly a must-have in your routine. I mean, they're cute and all, and the experience is enjoyable, but if you're searching for skincare essentials, you might want to look elsewhere. It's more of a treat-yourself vibe than a game-changer. So, if you're in the mood for a bit of pampering, go for it, but don't expect a total revolution for your skincare routine.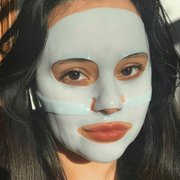 ---
Received a free product from Loops
I like how this face mask is split into two sections with a plastic seal for an easier application process. The hydrating gel also easily absorbs into your skin so I didn't feel like I needed to wash my face afterwards or wait a while for it to dry.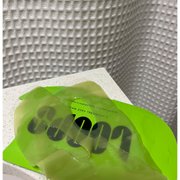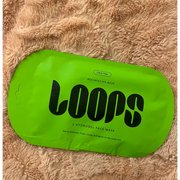 ---
---
Received a free product from Loops
I love loops!! They make my skin so cool so I especially love to use them when I'm running a fever or I'm hot! Especially after spending a day out in the sun. They're also a whole experience for me, maybe it's because I create content, but I really love using them!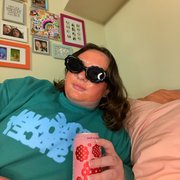 ---
What is Thingtesting?
Thingtesting is an unbiased place to research and review internet-born brands — because honest reviews help us all shop better. Learn more.
---
They are ok :/ I've used a lot of one use sheet masks. I wasn't too impressed with these. I purchased a pack that had 5 different types of masks. I feel like I would get the same treatment with cheaper masks. And have less plastic waste.
---
lovvved loops. the masks do exactly what they say they do. as someone with sensitive skin the masks did not irritate my skin whatsoever and it with a dewy/hydrated finish. would repurchase!!!
---
These masks! Oh my god! They are the BEST. I've tried them all--tonymoly, facetory, patchology, you name it and by far the best is Loops. I always have them on hand. They arent ricepaper, they are like a gel and they're two peices one for the top of your face and one for the bottom, so no more awkward fit!
---
I tried the variety pack of their face masks to try all the different ones. Unfortunately, they really didn't do anything for me. I also think they're expensive for what they are. However, they're packaging is cute..
---
Received a free product from Loops
I personally really love the feel of hydrogel masks compared to cotton type of masks. I think these are really hydrating and fun packaging that anyone would love to receive as a gift. I personally enjoyed the Weekly Reset mask and they don't slip or fall! With that said I think there is an excess amount of plastic that comes with these when unboxing. Im not knowledgeable of how certain packaging works or if the gel masks have to have these but something to keep in mind. Also definitely on the high end masking with the price. Solid 7/10.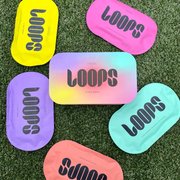 ---
I've seen Loops from afar on social media and at Target & Amazon, but have been wary of its high price point in comparison to Asian brand skin masks. This was a big miss because for $6, the mask felt very slippery even though there wasn't that much serum in the packet, the eye and mouth holes were too big, and eventually the bottom half of the mask gave out and stuck out instead of sticking to my skin. The two piece Sleep mask leaves you looking like Patrick Bateman, but I'm not too sure if it has any effect on my skin appearance wise.
---
I love the packaging and I love how it's 2 pieces!
---