Average rating from 77 users
76%Recommend to a friend
Gisou Reviews
All

77
hair oil

4
mask

3
lip oil

2
Wash and go combo

1
texturizing wave spray

1
I got the honey hair oil from Sephora. I had just completed a five-month hiking trip and my hair was a frazzled mess — the oil really helped it to look a bit more sleek and shiny until I could get to the hairdresser. After about three weeks of daily use, I felt like my hair was also beginning to look generally healthier (less dry and frizzy). I normally have to be careful about how much oil I put in my hair as it's quite fine, so gets limp/greasy easily, but my hair slurps this up and I've been able to apply this a few days in a row before needing to wash it.
---
I bought the honey oil and can't say that I love it. I have fine hair so I think it's too heavy even when I use a tiny amount. It smells great though!
---
---
Tbh … Gisou is a flop (w/peace + love). I'm still scratching my head over the Gisou hype. Tried the hair oil, tried the hair mask – and nada. It did absolutely nothing for my hair. I had high hopes, but it's safe to say I'm not joining the Gisou fan club.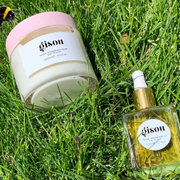 ---
What is Thingtesting?
Thingtesting is an unbiased place to research and review internet-born brands — because honest reviews help us all shop better. Learn more.
---
Big disappointment and I'm honestly a little embarrassed how much I paid for it lol. The hair oil only minimized my frizz for five minutes or so but immediately wore off the second I left the house. I remember seeing reviews online talking about how good it smelt, and it was a big reason of why I purchased it: there is little to no noticeable scent?? Also, it's in a glass dropper bottle, which makes the user experience so annoying having to apply the product then try to screw the dropper back in the bottle with oily hands. All around failure for me and definitely not worth the price point.
---
Try their lip oil, you can not leave it. I love the packaging, the texture of the lip oil and also the attitude every time I buy their product.
---
The smell is unparalleled and lasts for an entire day - work, commute, club, the gisou honey prevails it all. The hair oil is the first product that has restored my ends instead of breaking them. Trust this brand with my life!
---
THIS SMELLS SO GOOD. It doesn't give you that immediate slip and shine that you get from other masks, but it does make my hair really soft and brings out my natural texture.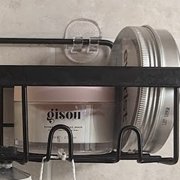 ---
Tried their lip oil because I loved the packaging but honestly can't justify 30+ dollars for a lip product. Same goes for most of their hair care products. Packaging is so lovely but I don't think they should be priced as high.
---
Decent products and delicious smells!
---
I ordered the gisou lip oil because I heard so much about it and I was disappointed. It feels like oil on the lips and the only reason I give this brand a 3/5 is because their packaging is so cute and I haven't tried enough products.
---