Found Bubbly
Found Bubbly makes sparkling water with naturally bubbly water sourced directly from the earth.
foundbubbly.com
Average rating from 20 users
89%Recommend to a friend
I tried their sampler pack, and I liked them, but couldn't justify keeping the subscription. Customer service was lovely!
---
Beautiful elegant bottle - was really nice to serve at a dinner we hosted for friends. Not too carbonated and flavors were not too heavy handed.
Feedback
Expensive for basically fancy water - hard to justify repeat purchases when the product + shipping costs so much even though I understand why water in glass bottles is expensive to ship :/
---
---
The packaging, the unboxing, the aesthetics, the taste, the bubbles - everything is amazing! My husband and I use to as a replacement cocktail with dinner since it feels fancy af. Pro tip: if you order two boxes, shipping is free!
Feedback
$12 for shipping is a bit steep, but with the weight of the box, it makes sense.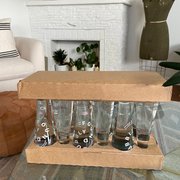 ---
What is Thingtesting?
Thingtesting is an unbiased place to research and review internet-born brands — because honest reviews help us all shop better. Learn more.
---
I love sparkling water and am a sucker for minimalist branding. Needless to say I was hyped to try Found Bubbly. I subscribed to the mixed flavor-pack. I found that Found Bubbly's sparkling water had slightly less carbonation than that of a Perrier or Topo Chico. Love that it's naturally carbonated, although I'd love to understand more about the source of the water and carbonation process. Even better, would love to see how your product stacks up to other sparkling waters 🤓. I'm not a huge fan of overbearing flavors in sparkling water but I think Found Bubbly has found a great balance. I really like the lemon, watermelon, and elderflower flavors. Subtle, yet apparent. Packaging wise, I think the company does a pretty good job on minimizing packaging footprint. Minimal cardboard is used and after 2 shipments I haven't had any broken bottles.
Feedback
Cucumber-minty flavor was really synthetic on it's own. Could be a good mixer but on it's own I was not a fan. Also shipping water just makes me feel guilty. I know you're not the only company out there doing this so I don't think this is a problem specific to Found Bubbly. Can't wait to see your product in my nearest grocer 😎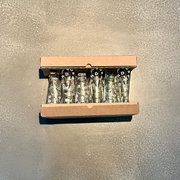 ---
Fantastic delivery and ordering experience. Product was packaged extremely well, and tasted great! Exceeded expectations.
---
This is a natural, simple sparkling water that contains minerals. It is offered in different fruit and vegetable flavors. I tried the Cucumber Mint and it is refreshing with the perfect amount of flavor.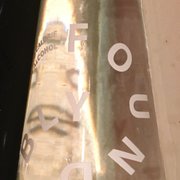 ---
I was able to sign up for their second release, that sense of exclusivity does make you feel pretty special. Unfortunately my shipment arrived damaged and several bottles were broken- because of the packaging, which was all cardboard, it was just a soggy, glass- filled mess. The flavors were good, almost a little salty/tart due to the mineral content, but still good. I didn't continue my subscription, it wasn't worth the cost for me.
Feedback
While the packaging for the bottles is really cool and probably keeps the bottles from breaking, the box in which they go in could use some better materials to prevent breakage. It only came with a few pieces of craft paper that provide no cushion, maybe some biodegradable packing peanuts would help.
---
The packaging and bottling is enough to make you want to serve this to guests, give as a gift or use for an elevated dinner. Flavors were creative, we really enjoyed the elderflower.
Feedback
As a frequent citrus seltzer drinker, we felt that the lemon flavor could be improved. Would love to see more flavors for summer in the future and an unflavored included in the mix pack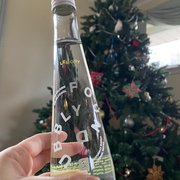 ---
I actually really like this on their own or as mixers. They make me feel happy because they're a bit punchier than alternative sparkling water options.
Feedback
Perhaps more muted flavors for those who may think it's overpowering.
---
Tried a sample pack as part of a thingtesting promotion (which is always great and thanks to Found for participating). First off, the packaging (box, bottle) is gorgeous. Also glad they offered four different varieties and give people a way to sample them all.
Feedback
So when I mail order beverages on an ongoing basis, there has to be something super compelling about them, because so many other options are in front of me every day locally at the market. For me, the flavors weren't strong enough or unique enough to really yet earn my subscription, but I'm going to keep an eye on this beautiful clean brand.
---