Bandit Running
5 • 3 Reviews
Bandit Running makes a collection of activewear designed for runners.
What is Thingtesting?
Thingtesting is an unbiased place to research and review internet-born brands — because honest reviews help us all shop better. Learn more.
Average rating from 3 users
Bandit Running Reviews
📷
Influencer for Bandit Running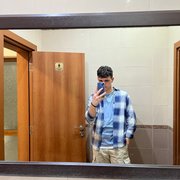 Experience
I have a sweatshirt, socks and a hat from this company. The products are all extremely high quality. I use the socks for my long run and finished a marathon in them with no blisters or rubbing. The branding is unique and the company regularly hosts events in the New York area that benefits the overall running community.
Lovely customer support
Cool look & feel
Athleisure
Works really well
Love the brand's mission 💕
Luxury
Experience
The quality of their products is absolutely unbeatable. They strike the perfect balance of form and function, mixing it up with the bigger name brands in the sport. Based in Brooklyn, Bandit crafts a vision of itself as firmly grounded in the New York running scene but manages to appeal to the broader community of runners. I bought a pair of their split shorts and they were by far the most comfortable pair I've ever worn. Could not recommend them enough.
High quality
Worth the money 💸
Fit just right
Comfortable