Trash talk: 22 brands making new products from old stuff
Brands are upcycling hotel bedsheets, vintage quilts and shampoo bottles to make all-new stuff.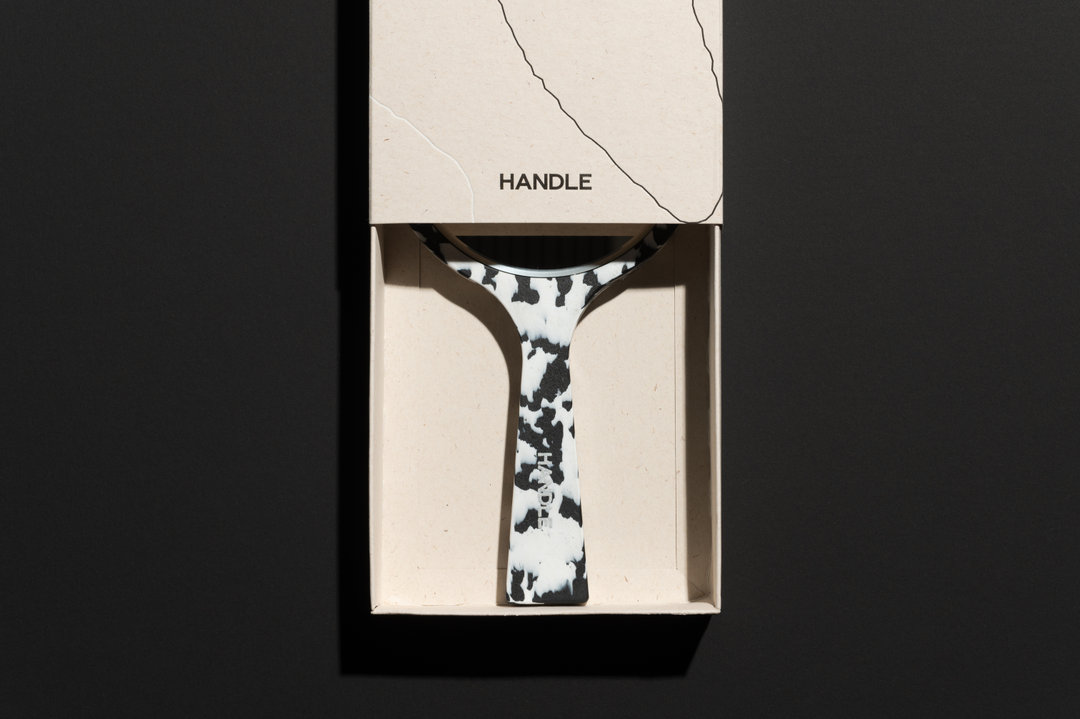 The way we shop creates a lot of waste. Each year, around the world, humans get through 481.6 billion plastic water bottles, generate 92 million tons of textile waste and chuck 129 billion units of packaging used to store cosmetics.
It doesn't have to be this way, and a number of brands are demonstrating how to take that trash and give it a new lease of life.
Swimsuit brand Summersalt uses materials such as old fishing nets to make its garments, while Swedish Stockings says it can take 24 discarded PET bottles and turn them into a single pair of tights. It will even take those tights back when you're done wearing them, for further recycling. Ring Bear sources already-used gold for its wedding bands, Deadwood collects scrap leather to whip up into brand new jackets, and Farewell Frances finds vintage quilts which it then repurposes into clothing.
Talking trash
The volume of trash that's available for brands to fashion into new products is enormous. Hotels, for example, will typically replace all of their bedding annually so that guests don't end up sleeping on scruffy sheets. There is enough fabric up for grabs that there are now multiple brands turning these textiles into new garments — tablecloths sourced from hotels become dresses thanks to the makers at Martan, old bed linen is turned into shirts by its sub-brand Archivist Studio and Hotel Vetements takes old curtains to make scrunchies, blouses and jackets.
But even impressive-sounding projects barely make a dent in the waste that's being created elsewhere. Earlier this month, bottled water brand Evian announced it was teaming up with direct-to-consumer apparel brand Rothy's to turn 72,000 plastic bottles into a capsule tenniswear collection. Now they just need to figure out what to do with the remaining 1.99 billion plastic bottles they churn out each year.
Since recycling brand Handle Recycling was founded in 2020, it has collected more than 1 ton of plastic packaging. The company works with brands in the beauty industry to collect old shampoo bottles, empty moisturizer tubes and the like, so it can recycle the materials as efficiently as possible. It has achieved this feat with just 12 recycling partners and having only launched its first in-store collection points — which offer more convenience for consumers — in January of this year.
Handle says compared to handing over your shampoo bottles for your local authority to recycle, its reckons it should be able to give 23% more of that material a second life, because it has the resources to properly sort and separate materials. It's also conducting R&D to see if it can find new ways to recycle tricky materials — currently on the list to look into are sachets and lipstick tubes.
Turning it into treasure
Handle doesn't just collect waste materials from brands like Pattern and Charlotte Tilbury — it also recycles that waste plastic into new packaging and beauty accessories such as hairbrushes, razor handles and mirrors, which it sells on its website. Some of the brands it works with are also interested in working with Handle to create their own products from their old packaging.
"There's an increasing need for beauty brands and manufacturers to understand exactly where those materials are going and how they retain their circularity," explains Tom Murgatroyd, Handle's cofounder. "The products are a demonstrable way of showing what has happened to some of those materials."
Indeed, it's not always clear exactly what happens to an item once it's recycled — municipal recycling services often won't take everything that could be recycled from the home, while firms such as TerraCycle, which can collect a wider range of materials for recycling, have been criticized for not being more transparent about what it does with the items that are collected.
A hairbrush made from old plastic bottles, or a shirt made from an old hotel bed sheet, however, is living proof that something old became something new.