Brands are turning surplus fruits and vegetables into upcycled snacks
Second chance snacks: Brands are saving food from landfills and turning them into drinks, candy and crackers.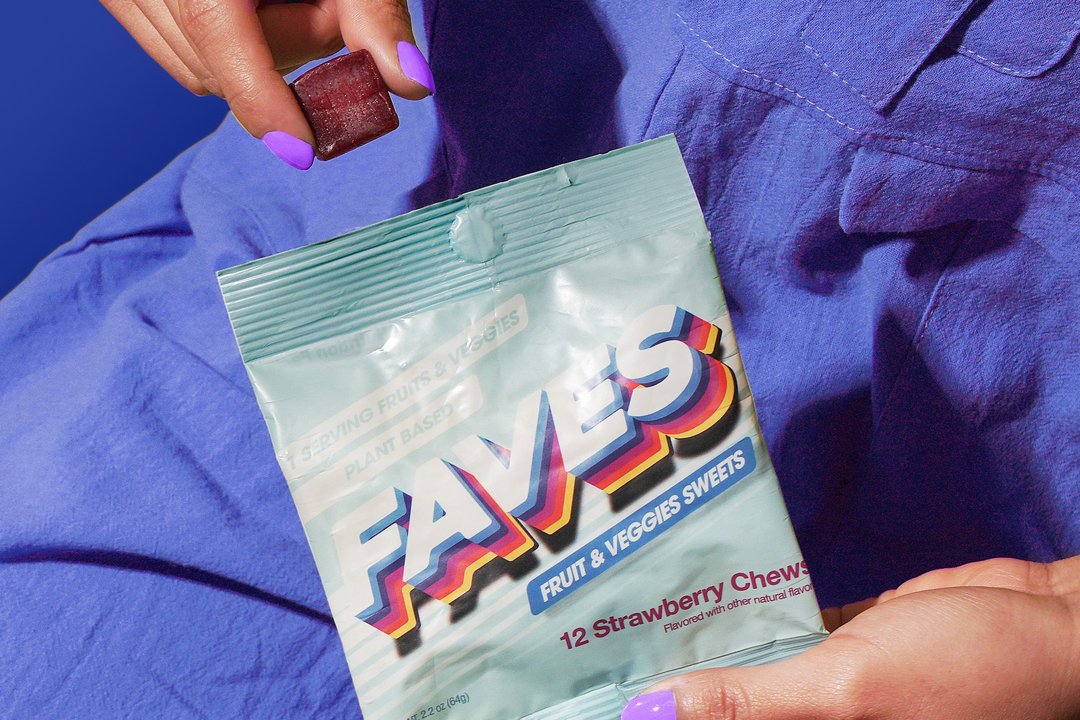 When Jack Scott was growing up, his summers were spent helping out his dad on the family farm in Shropshire, England.
One of the tasks was to sort through the potato harvests, going through each truck full of tubers by hand to find the ones that were the right shape and size to turn into chips — frozen food giant McCain was their customer — and getting rid of the rest.
"I thought it was a massive waste of energy and money," Scott says. So-called "ugly" produce — which is perfectly fit for human consumption — accounts for 40% of wasted fruits and vegetables in the U.K. So in 2017, Scott cofounded a drinks brand to tackle the problem.
Dash Water is a sparkling water brand that uses fruits and vegetables that would have otherwise gone to landfill as flavorings. Today, it is sold in more than 6,000 stores and 20 international markets, including the U.S., where it launched last year.
Dash is not the only brand thinking of ways to use still-edible foods that are destined for disposal, of which there is an overwhelming supply.
Seconds, launched in 2017, works with food manufacturers to turn leftover carrot pulp and peels into crackers, while ZenB says takes a "whole plant" approach to the pasta, sauces and snacks it makes, using up skins, stems and seeds that would normally be chucked. Hungry Harvest is a subscription service that supplies wonky fruits and veggies to consumers and also makes its own stews, soups and sauces using not-fit-for-supermarket food.
Even the alcohol shelves are getting in on the action — Ditto, a New York-based brand that launched last year, uses grapes left over from the winemaking process to make its alcoholic spritzers, while Wasted Wine Club collects surplus wine that producers are struggling to sell.
These brands share a common mission: they want food that could be eaten to have a second chance to fulfill that destiny.
Sourcing second-grade fruits and veggies
Each year, more than 100 billion pounds of food is wasted in the U.S., an amount that is almost impossible to visualize. Per person, it's like chucking away one pound of food per day. But even this is an imperfect equivalence, since the majority of this loss doesn't happen at home but throughout the supply chain. It's roughly estimated that anywhere between 20-50% of food waste occurs at farm level.
This is the stage where a brand like Dash can intervene, providing the farmer with a new avenue for selling some of that produce. "There is a market for the lower grade food, but it's not as big and you're not guaranteed to be able to sell it — and it's at a lower price," says Scott. While non-supermarket-quality fruit and veg can be used for animal feed or other industrial purposes, Dash pays full price for the produce it sources, giving farmers an incentive to work with the small brand.
Sourcing ingredients in this way has an impact on how brands develop their flavors and formulas — they know that customers are unlikely to keep coming back if they keep selling out of their flagship flavors, so they need to pick ingredients based on what's getting thrown away on a near-constant basis.
Los Angeles startup PurePlus, which turns would-be-wasted fruits and vegetables into powders that can be used in food and beverage manufacturing, launched its first consumer brand this year, Faves. Each packet of the Starburst-like sweets is said to contain a sweet potato, six carrots, three beets, half a squash and a quarter of a pumpkin.
"We picked these [vegetables] because we knew we could get a supply at all times," says the company's cofounder, Amy Keller. The brand sources the surplus produce directly from farms on the West Coast and in the mid-West before turning them into powders that have a two to three year shelf life.
Locally grown foods also tend to make more sense — in the U.K. cucumbers and raspberries are two big crops, and Scott says supermarkets are particularly picky about the way they look (broken berries are a no no, and cucumbers have to be as straight as possible).
Trash talk
The concept of "saving" fruits and veggies and putting them back into the food system for consumption is compelling — but not everyone is convinced by the idea of "upcycling" food.
For some consumers, thinking about landfills while choosing something to eat can be confusing or even offputting — after all, who's peering into their compost bin for an appetizing snack?
The brands therefore have to work hard to communicate that this is food that's fit to be eaten. In the U.K., terms like "wonky" and "ugly" give people an underdog to root for, while in the U.S. words "upcycled" and "imperfect" are more commonly used by brands.
"We use the word wonky because I think people understand it," says Scott. "It's not actually stuff that's being thrown away — it's the stuff that potentially will be thrown away, because of the way it looks." He says that only once has Dash encountered a supermarket buyer who was squeamish about putting food on the shelves that asked people to think about waste, and that more brands in the space will inevitably aid consumer understanding.
"The more people talk about rescuing and they talk about it being imperfect, that helps people understand what this is," says Keller. "And maybe that helps them with their food choices when they go to the store and they're not always buying the perfect apple."
There is also the question of just how much of an impact brands can make by using these ingredients. These products might feel good to buy, but they are unlikely to create the level of change that a multinational food manufacturer agreeing to change its buying behavior could.
"It's not a concern for us that we would run out of wonky fruit. And if we did, then that would be mission complete," Scott says. "The material difference will have to come through policy and changing the buying behaviors of the supermarkets."
Keller agrees that the volume of food waste is currently so large that it's unlikely that farmers are going to start having to choose between who they sell this leftover produce to any time soon. "There's more than enough out there. Food banks can't keep up," she says. "In the end, it's needless waste."