Meet the direct-to-consumer kitchen appliance brands fighting for your countertop space
From nut-milk makers to 12-in-1 countertop ovens, it's no longer just about the Vitamix and Instant Pot.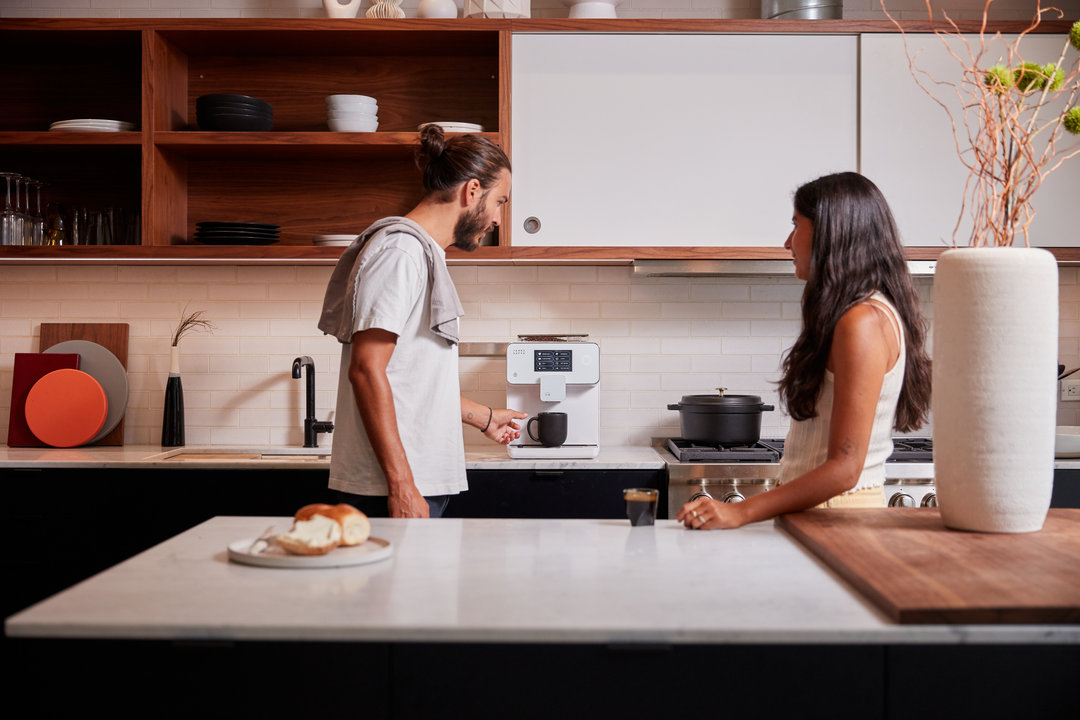 At the June Oven lab, an eight-year-old piece of toast, preserved in lacquer, hangs on the wall.
It's a symbolic slice. Matt Van Horn, June's founder, says it's the first ever piece of toast to have been cooked by an artificially intelligent oven, which recognized that a slice of bread had been placed inside of it and proceeded to cook it accordingly.
This is June's business — the nine-year-old company sells smart ovens that identify what's been placed inside of them so that it can cook it as required. Since the first device was sold in 2016, June has added extra functions to its ovens such as air frying, slow cooking, stone-firing and more.
It's part of a new generation of kitchen hardware, where you can blend, broil and bake your food to precision, controlling the machines via your phone and getting periodic software updates that make them even more useful. Lomi is a countertop composter that can turn kitchen scraps into soil you can feed your plants in the space of around 24 hours, while Suvie makes a device that works as a fridge, freezer and oven, so you can put the ingredients in before you go to work and have your food cooked as soon as you get back. Frolic, which recently raised over $100,000 on Kickstarter, is currently developing a machine that turns "bases," sold in the form of pods, into fresh ice cream — like a Nespresso machine, but for sweet cravings.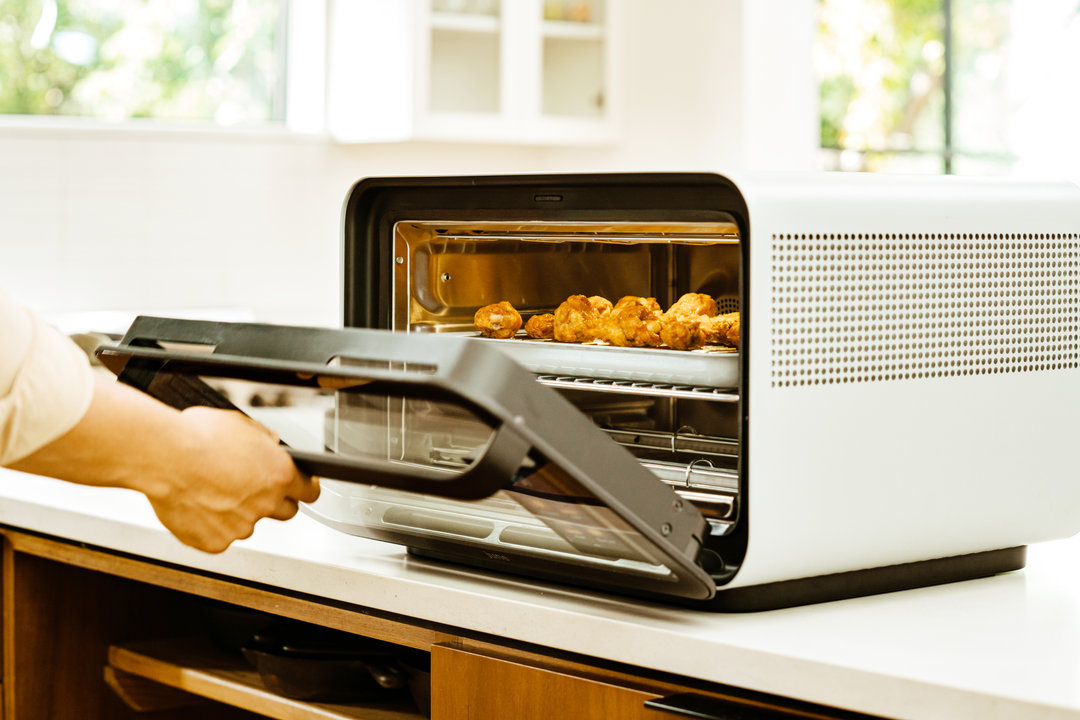 What makes a kitchen appliance iconic?
These appliances are launching into categories where a lot of love surrounds the most popular players. In 2017, the New York Times visited the headquarters of Instant Pot to figure out why people were so enthused about a pressure cooker. "These devotees use their Instant Pots for virtually every kitchen task imaginable … Then, they evangelize on the internet, using social media to sing the gadget's praises to the unconverted," the paper said. Before it, the Vitamix had built its own cult following, with Bloomberg writing in 2013 that "Vitamixes are colonizing the kitchens of upscale professionals everywhere and taking on totemic status."
Each device performs a totally different set of functions in the kitchen, but the secret behind their success is pretty much the same — not only do they promise to make their users' lives easier, they actually do it.
The Vitamix built its name by convincing high earners that its ultra-powerful, $500 blender could help them eat healthier and therefore live a happier life. The Instant Pot's fanbase is similarly motivated, with the gadget being a common feature in meal prepping YouTube videos. Brands launching kitchen appliances today also need to figure out what food-related tasks the home cooks they are targeting are trying to figure out.
"At the end of the day, no one wants to purchase something they can't see fitting nicely on their kitchen counter and being at one with their lifestyle," says Mel Elias, the cofounder of coffee pod machine Bruvi, which is set to start delivering its machines in September. "The brand image and design, when it comes to kitchen appliances, takes on a new dimension."
The Bruvi machine solves some of the common problems people complain about when it comes to pod-based machines — namely, that the coffee doesn't always taste amazing, and there's a lot of waste that comes with using them. Bruvi's pods (which it calls B-Pods) are made from a material that can decompose in landfills in about a year and a half, while the machines are also programmed to recognize the specific pod that has been inserted into the machine, so it can adjust the water temperature and pressure, resulting in a smoother cup of coffee.
Nutr makes a compact machine that turns whole almonds, oats, cashews or other ingredients into plant-based milks. It is essentially a powerful, three-motor blender that also has settings so you can heat the milk, if desired. An external strainer separates the milk from the pulp, although the brand says a new version with a detachable, internal filter is in the works.
Cofounder Alicia Long says the device earns its place on the kitchen countertop not only because of its compact size — 4.3 inches in diameter — but because of the space it enables people to save in their fridges, too. "The fridge is even more prime real estate," she says. "If you have family members who drink different kinds of plant-based milk, before you know it you have four different cartons in there. It takes a lot of space."
Building a fan base
It can take a number of years to get a new piece of kitchen hardware in consumers' hands. It took June three years to get its first ovens out to customers, while Long says Nutr took over a year to design and manufacture. Bruvi, which was due to send products out to customers earlier this year, has been hit by supply chain setbacks.
Once it's out there, the task for brands is to get customers switched on to what they're selling. When Terra Kaffe launched in 2018, founder Sahand Dilmaghani said he knocked on retailer's doors around New York to see if they'd let him serve coffee using the TK-01, Terra Kaffe's flagship espresso maker, at events. He convinced direct-to-consumer brands like Burrow and Outdoor Voices to give it a go in their stores, and today Terra Kaffe machines can be tested out at homeware brand Parachute's 12 stores across the U.S.
Over 15,000 of the machines have been sold to date, and Dilmaghani says that 80% of those customers have never used a bean-to-cup machine before. Most likely, they're switching from using a pod-style machine or something manual like a drip filter or the Aeropress. Terra Kaffe also sells coffee (although any beans purchased from anywhere will work in the machine), meaning it can keep that relationship with its customers.
In July, Nutr will be launching a range of "blends" that can be used in its machines to make things like strawberry milk, mushroom coffees and more. The brand also publishes recipes on its website to show that the machine can do more than make almond milk — babaganoush, mocktails and oatmeal are all possible in the Nutr.
June, which was acquired by grill-making giant Weber last year, says that one way it keeps customers coming back for more is through its software updates. When the pandemic struck in 2020, the team had already been working on a software update that would enable the oven to be used as a proving drawer for bread. After seeing how many people were turning to baking to relieve their boredom, they shipped the update out as soon as possible.
"We believe that cooking is wonderful and can save you time and be convenient, but it needs a major software and hardware upgrade," says Van Horn. "If we can literally build new appliances in software and push those out [as] updates where you don't need another appliance any more, that's really worth something."