Each week, we check in with a different member of Thingtesting's community to ask what brands they've spotted, what they're testing, and take a peek into their recent reviews.
This week's feature is Camilla Marcus, she's a chef, activist, and the founder of west~bourne. Read on to discover the brands she's recently spotted and everything else in her current rotation.
Know a tastemaker who loves to try new things? Submit their name here.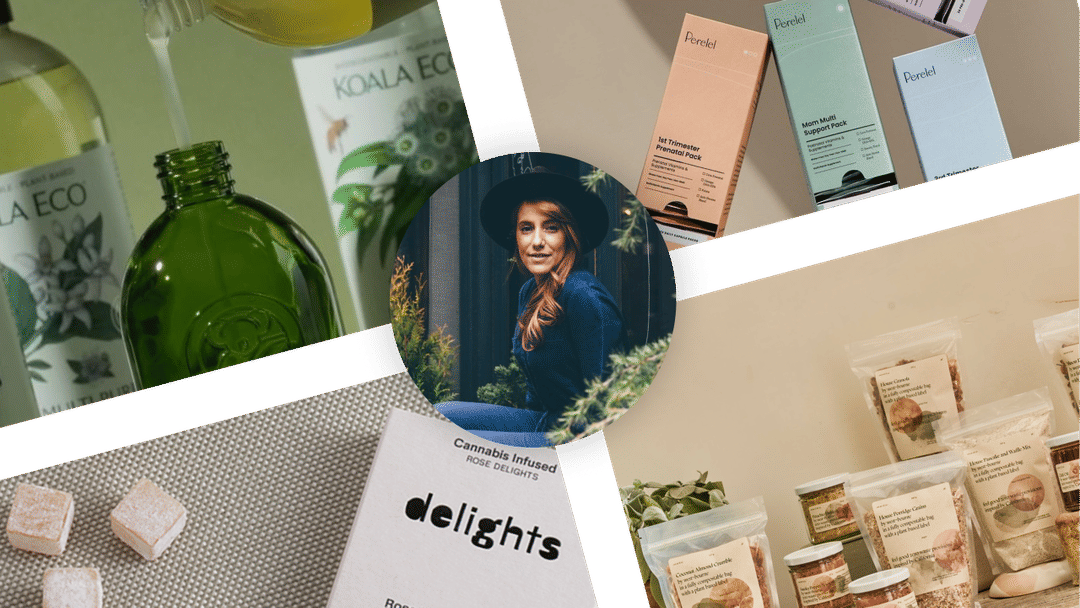 Hi Camilla, please introduce yourself.
I'm Camilla Marcus - chef, entrepreneur, activist and mother on a mission to eat well, do better, and gather often to forge a more sustainable future. I founded my zero~waste provisions brand west~bourne inspired by my California upbringing to offer naturally plant forward and planet positive pantry goods into your home. We strive to create the most nourishing and craveable food products with the least impact on our environment, going far deeper than just carbon credit purchases by starting at the source through our climate conscious supply chain.
What are some brands you've recently spotted?
Smallhold. Mushrooms hold infinite potential for our health and the planet. I've been a longtime supporter of The Funghi Foundation that preserves and shares the importance of this ecosystem. Getting closer to the source of our food is important to combat climate change and increase our nutritional balance, plus it sparks immense joy to grow what you eat. A perfect way to start this revolution in your own daily journey is through Smallhold's mushroom grow kits, which enable you to accessibly harvest beautiful, potent mushrooms varietals in your home, even on your apartment countertop, within a week.
Lomi. Composting is another personal passion of mine and a central component of my journey to live a zero-waste lifestyle. Lomi's machine makes it easy to compost at home and with a chic design elevates composting into something you're excited to show off.
Koala Eco. Koala Eco is a gorgeous line of mindful home cleaning products with clean, ethical, and sustainable formulation that smell refreshing and actually work on every corner of your home. Especially with children and animals in our home, it's essential for us to use plant-based, safe and performance driven products, and Koala Eco hits all the marks.
Perelel. Women's health is vastly underfunded and often misaddressed, and I'm passionate about any and all resources that take care of women and mothers.
Having just welcomed my third child, I knew that I needed to have the best possible health resources throughout my entire pregnancy and postpartum. Founded by an incredible woman and OB/GYN, nobody does pre and postnatal nutrition better than Perelel, and the community of moms they've built to offer support to others during this monumental time is inspiring.
Rose. Rose is all about amplifying the beauty of nature in true California style and rooted in the culinary tradition of seasonality and integrity of each ingredient. Their chef-driven approach centered on respecting the land makes for the most delicious, highest quality and mindful edibles. They are my go-to morning, noon and night.
Veja. Veja has been leading sustainability in footwear for so long and are constantly pushing the boundaries of meaningfully impactful practices. I always appreciate their commitment to research and transparency, and recently Veja is taking fairtrade design to new heights with their introduction of a material called B-mesh ("bottle mesh") that is made from recycled plastic bottles.
Plant Paper. When people ask me how to start living zero waste at home, I share that it all begins with a single step trying to replace something with a more sustainable alternative. The first I recommend is usually forgoing paper towels and substituting toilet paper. Plant paper offers an affordable tree free, toxin free toilet paper through an easy subscription that allows you to have a household staple without compromise.
What's a brand you recently tested?
What has been the best part of your summer?
This summer we welcomed our third child who's added unimaginable love and joy to our growing family. With three under three, our lives are always full and unexpected, the ultimate adventure.
What else is in your current rotation?
We spend much of our week in our garden and tending to our chickens, with our kids and dogs in tow. It's our first year of harvest, so it's been an incredible learning experience about what grows and how plus it's been thrilling to see my kids understand the importance of patience, the intention of slowing down that is required to grow your food and the gentle nurturing of other living beings. We find such a sense of grounding, abundance, and connection from being at the source of our food together as a family.
Who are some spotters in your community that you look to for new things?
Anna Polonsky; Mariana Velasquez; Jing Gao; April Valencia; Carly Cushnie