It's winter in the world of NFTs. Can direct-to-consumer brands keep their Web3 communities warm?
In the past 12 months, a number of brands have excitedly launched NFT projects. Now the buzz has died down, can they keep their token-holders happy?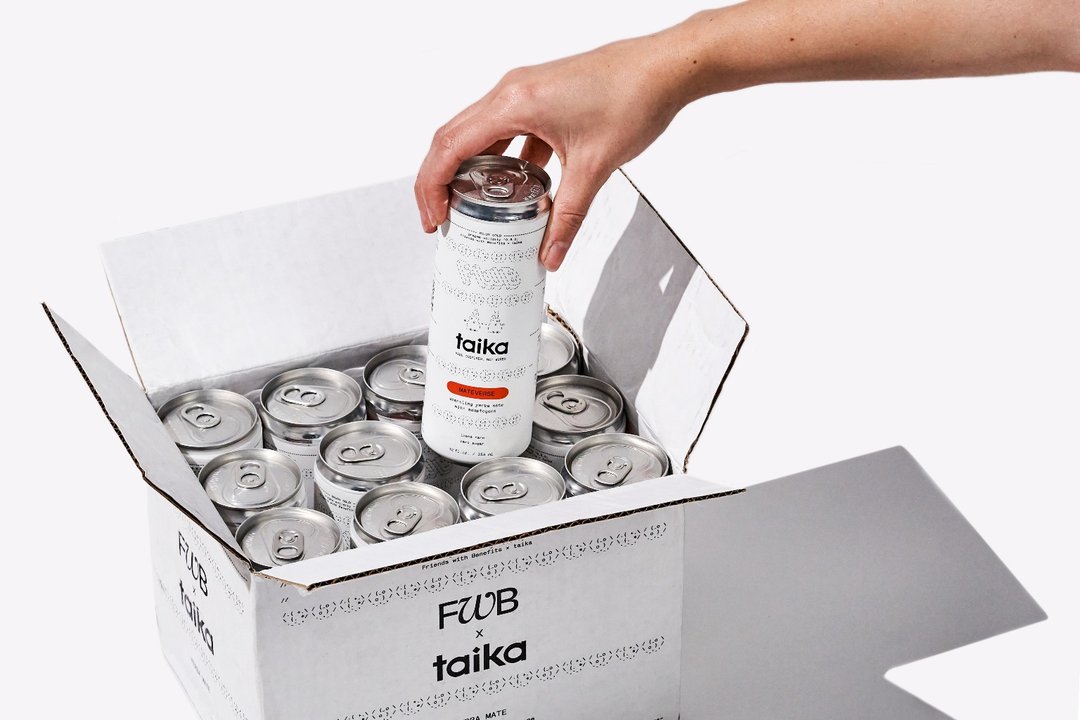 Over the past year, a number of direct-to-consumer brands have launched NFTs — digital tokens that provide access to benefits such as exclusive event invites, a first look at new product launches and, of course, freebies such as members-only merch.
One of the buzziest NFT launches in the world of direct-to-consumer brands was that of sunscreen brand Vacation's sister company, Poolsuite, which raised an estimated $2.4 million in sales through the release of its "Executive Member Cards" tokens in November 2021. Canned water brand Liquid Death followed suit a few months later, announcing its "Murder Head Death Club" collection of NFTs in February. Beverage brands Taika and Leisure Project have also used NFTs as a vehicle to create modern versions of what is essentially a focus group, where NFT holders can vote on the packaging designs and flavors that the brands should release next.
But for all the buzz surrounding NFTs at the start of this year, today the picture is a lot different. Cryptocurrencies have plummeted in value with Ethereum, the cryptocurrency commonly used to purchase NFTs, having lost 75% of its value since December 2021. Meanwhile, October data from DappRadar shows that trading on Solana's NFT platform was down 50% compared to September.
"There's going to be ups and downs," says Kal Freese, Taika's cofounder. When the brand launched its NFT in April, it sold out in less than 24 hours at an average price of $250 per NFT. "But we do think it's going to bounce back, and in many ways we're excited because there's going to be more use cases that aren't about Web3 or crypto, but are about creating better experiences for customers."
Does he think people would pay $250 for a Taika NFT today? "It certainly is a different situation now. Maybe we [would] approach pricing it differently," Freese admits.
NFT drops turn into membership programs
Taika's NFT drop came about because of a partnership the brand had formed with Web3 community Friends With Benefits, which had asked its 7,000-plus members if they'd like to collaborate to develop a mate drink. After the NFTs launched, token-holders could vote on the final flavor the brand should launch to the public.
Today, those NFT holders might find that they're not able to sell their tokens on for as high a value as they originally paid. The challenge for Taika and other brands who have gone down this path is, therefore, to make sure people are happy to hold on.
The brand's cofounder Michael Sharon says that while the NFT program was originally launched with a focus on product development, there are membership perks such as being able to get early access to products. The plan is also to start ramping up the number of real-world experiences token holders can take part in, such as events.
As more brands position their NFTs as tokens to access membership perks, they can also get to work on a challenge that all brands face at the moment — which is figuring out a way to get customers to keep coming back and spending more money, versus having to market to new ones all the time.
Alignment with the world of cryptocurrencies is of course not necessary to set up a membership program — Public Goods, for example, says it has over 100,000 customers signed up to its regular, non-NFT-powered membership program, which costs $79 per year. But even as the buzz around cryptocurrencies gives way to a cold winter, among those who have already bought in, it retains its counter-cultural appeal.