Average rating from 70 users
80%Recommend to a friend
Not memorable in either a good or bad way. Probably won't buy again.
---
Ugh I so wanted to love these since the branding is amazing, but they reminded me too much of Alkaseltzer and I hate drinking something that reminds me of medicine. If you don't have that cognitive roadblock, I think you will love these! The flavors are unique, and I gave the rest to a friend who has now made more orders!
---
---
I drink a lot of water flavorings and/or electrolyte mixes and I'm always looking for new or healthier options. I ordered Plink! and received three flavors: pineapple, pomegranate, and watermelon. At first, I tried the pineapple and found it a little strong because I'm used to the more subtle flavor of Waterdrop but I came to enjoy Plink! the more I tried it. They dissolve quickly and don't leave an aftertaste, which is great. The pomegranate is my favorite of the flavors but I alternate them each time I use them. I like that they are low in sugar and have potassium. I plan to order more and have shared them with several people at work.
---
What is Thingtesting?
Thingtesting is an unbiased place to research and review internet-born brands — because honest reviews help us all shop better. Learn more.
---
These are great additions to your daily water... and I love the branding & unique ingredients! I do wish they weren't in individual packaging, but other than that, it is a standout amongst similar brands!
---
Such fun branding and the best flavors! I love it after I work out, and I always feel hydrated. So nice to have tablets not a whole can, saves space.
---
Plink is, by far, the best tasting "rehydration tablet" I've tasted. Sadly too expensive for every day (plus who needs all that sweetener!) but I keep a stash of these for when I'm sick and need something more than water.
---
Awesome taste. Super hydrating. Love the brand's mission.
---
I really liked Plink! It's such a unique experience, I can't say I've tried anything like it. The unboxing is nice and I like how the tablets are packaged. I can't really drink seltzer so Plink! fills the need of wanting flavored water to drink. It doesn't taste stagnant or anything like other flavored waters, too, which I appreciate. My favorite flavor was the pomegrante berry.
Feedback
I'm writing this wondering how much sugar is in the tablets. Maybe make it easier to see what's in the Plinks! on the website? I'm not sure I would reorder these again online but would probably pick them up in a store if I saw them.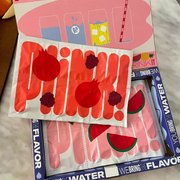 ---
Received a free product from Plink!
I love the Plink! branding and their website is just so fun. The tablets are a little sweet for my liking but I also recognize i should play around with the water to tablet ratio to get it just right.
---
Super fun unboxing. Love the portability and the flavors.
Feedback
Would love a version without Stevia as I'm not into the aftertaste. Also it would be a good idea to mention somewhere on the box or packaging how much water to add per each tablet.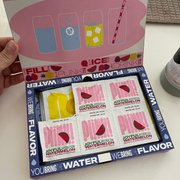 ---