Package Free Shop
Package Free Shop sells 100% sustainable home products for the bathroom, bedroom, kitchen, and more that help reduces daily waste.
www.packagefreeshop.com
Average rating from 10 users
70%Recommend to a friend
Package Free Shop Reviews
They sell very high-quality products that are worth the investment. The shopping bag I bought have been through repeated gentle wash and still looks great. The water bottle is the best I have found quality wise. Yes, it is pricey, but when going zero/low waste and/or minimalist, you make well-thought purchases to keep for the long haul, so it's worth it. My only complaint is the super slow shipping. It can take almost a month to get things, and I live only just over an hours drive from NYC, so keep this in mind when ordering.
---
The Brooklyn store is beautiful, and I love the mission
Feedback
Feel like certain items are pricey compared to other retailers
---
---
I really love this brand as a one-stop-shop for most things low or zero-waste. They curate their products and brands they carry so it's more digestable to a customer who is looking to transition to a low-waste lifestyle. They have really great sales which is when I usually splurge on items I've been eyeing. Yes, it's expensive, but worth the price if you're looking for these particular type of products for your lifestyle.
Feedback
It's fairly expensive, therefore inaccessible to most people looking to transition into low-waste. Sales sales sales.
---
What is Thingtesting?
Thingtesting is an unbiased place to research and review internet-born brands — because honest reviews help us all shop better. Learn more.
---
I followed the brand owner (Lauren) on social media from before she made this store a reality. It was very humbling and inspiring to see this dream of hers come to life, and close to home at that! She provides people with almost any tool you could need to live a low-waste lifestyle.
Feedback
The price makes it somewhat inaccessible and I also run into the thought process that environmentalism is not about owning MORE things, it should be more about using what you have. That being said it's a great resource.
---
The best choice of environmentally friendly products I've found so far. Thanks to it I've discovered a lot of interesting brands making things like vegan lip balms, lotion bars, and natural deodorants.
Feedback
Helped me to switch to more environmentally friendly products, both for home, kitchen, and cosmetics.
---
In my honest opinion, Package Free is all branding and curation, I have yet to see a truly innovative unique product coming from the brand. They are a marketplace for other brands, some of which are awesome and worth discovering. They are raising awareness for the 'zero waste' lifestyle, which I appreciate + support.
Feedback
Individually, you can get the items sold here for waaaay less by purchasing separately directly from the supplier.
---
Be careful - don't be seduced by their free shipping. They send your items Parcel Select. This is the slowest way and provides no insurance. I am still waiting on packages that were sent in January.
Feedback
Shipping! I had to call the distribution center in Memphis to put a search on my packages. I spent almost $300 for products, but have yet to receive them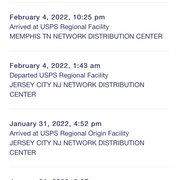 ---
I am hooked on the plastic-free, package-free shampoo and conditioner bars. Package Free Shop does not make them, but they sell them at a slightly better rate than the company that does make them. I also have purchased laundry detergent in a glass jar, a vegetable brush, and a few other items. Overall, the quality is high and there is really minimal packaging, usually just some brown paper to wrap the items and a box or thick paper sealed bag.
---