Hello Bello
Hello Bello makes sustainable and affordable baby diapers and body care.
hellobello.com
Average rating from 11 users
82%Recommend to a friend
Pros: Inexpensive (for a diaper) Cute patterns Easy to order Take up very little room Cons: BLOW OUTS
---
Checking to make sure ingredients are as clean as they say they are is important, but hello bello provides some better options.
---
---
Great diapers. Never soak through, no blow outs, what's not to like. These are absorbent. Cute designs and so soft. A great company and customer service. Get the monthly subscription service, and make it easy for everyone.
---
What is Thingtesting?
Thingtesting is an unbiased place to research and review internet-born brands — because honest reviews help us all shop better. Learn more.
---
They are okay I guess. Bought for my daughter but she prefers a different brand. Found these leaked at night.
---
Really enjoyed some of the products, loved the fun patterns, and the price point is pretty fair.
Feedback
Overall enjoy hello bello, however the diapers were a bit thin and leaked a lot with my son. Sunscreen and lotion products were nice. If the diapers worked better for my son I would have continued using the whole product line. I like the idea of the monthly subscription service too.
---
If my baby could talk, he would say "look at the volume I get after using hello bello shampoo"! Just kidding, he's only three months old but we do use the hello bello shampoo and body wash on bath days. I appreciate its fairly easy on his sensitive skin and that we don't need a lot of product to get a nice lather. I think we will try the diapers next!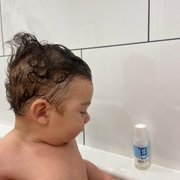 ---
My two daughters are very sensitive and prone to rashes and redness. Hello bello diapers have been life savers For their sensitive little tushies
Feedback
They are a bit more expensive, but I've found the extra few dollars worth it! Plus I love all their cute little designs!
---
Hit or miss for me. Love the prints on the diapers and that they're clean but I also have a lot of issues. In the past the training diapers were perfect but recently I noticed when I pull apart the sides; the strings would not come out and still be stretching until it finally breaks and either hits my hand or my sons thigh and he'll cry. Also some of the lotions not sure if it's expired have a funny smell to it so I don't know if it's old already and I just gave them away, but i feel sad to have wasted my money. Now I wish I could smell before I buy or have expiration dates to make sure I don't get something super old.
Feedback
Please get more prints for the XL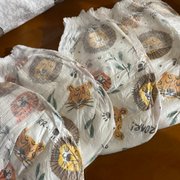 ---
We love the HelloBello lotions. They're not too thick or overwhelming in scent. They leave my now toddler smelling amazing and feeling super soft. His eczema doesn't flare up when we use it either.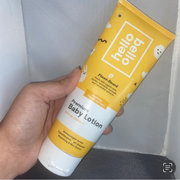 ---
We got this as a baby shower gift. Nothing special about them. Cute designs tho
---