Apothékary
Apothékary creates plant-based medicine to remove the unhealthy toxins from our mind, body, and soul.
www.apothekary.co
Average rating from 22 users
65%Recommend to a friend
Apothékary Reviews
All

22
Take the Edge Off

2
Rose Tinted Glasses

2
Slay All Day

1
Received a free product from Apothékary
I tried the Slay All Day, which is their matcha powder promoted to help give you a boost. I slayed until about noon, and then had reach for a cup of coffee :( maybe if you're not heavily addicted to caffeine like me, it might work for you. I will say, I added the powder to a strawberry smoothie, and it was DELICIOUS. I have other travel packets like the "follow your gut" and "do not disturb" but I'm unsure what to mix them with for now. fun to try, but probably won't buy the full size products.
---
Their tinctures are great. I am not a powder fan so I purchased the tinctures as soon as they brought them out! I love the idea of natural medicine instead of the pills and medication I have to take for my stress and anxiety and this really made me impressed. Im' a believer. I'd taken it straight or added it to tea, and I feel a nice affect. Even my husband, or is skeptical of products like this, was surprised how relaxed he'd felt after consuming it. Definitely looking into the other products as well.
Take the Edge Off
Rose Tinted Glasses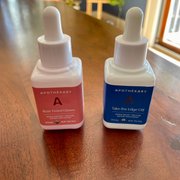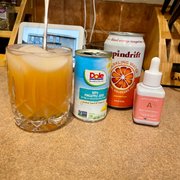 ---
---
Customer service is poor. No response. Products caused a severe skin reaction within 30 minutes of ingesting. 10/10 would not recommend if you have ever had a reaction or allergy to anything at all. I requested to send back completely unopened products (because I bought a lot) and they left me on read. Zero customer service, I spent 2 days in the emergency room directly because of these products.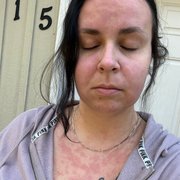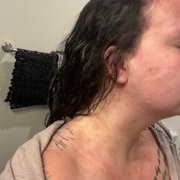 ---
What is Thingtesting?
Thingtesting is an unbiased place to research and review internet-born brands — because honest reviews help us all shop better. Learn more.
---
I got hit with an ad and then I saw 3-4 friends post about the brand. I've been taking their Mind over Matter blend and tinctures and have been loving them. It's made such a difference in my focus and stress levels. Love the packaging and delivery of product as well, I don't take melatonin or drink wine anymore!!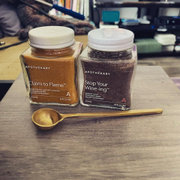 ---
I absolutely love their new white wine tincture. I've tried everything from the brand and while the powders take some time to get used to, everything works so well. Love the glass and mission to provide clean alternatives to OTC supplements and pills all on the shelves (often with other fillers / crap inside). Believe they're also women owned 💯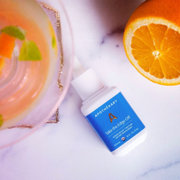 ---
I've been looking for a stress relieving drink alternative to wine as I can sometimes drink a whole bottle alone. It's a lot!! Friend referred me to their products and I really like them. They don't fully dissolve (at least the powdered blend) but it shows they're clean with no other crap in it. I love the tincture, just drink it with juice or sparkling and in a fancy glass. I probably use their products 3-5 times a week, recommend it. Always try to order earlier in the week as they can ship slower if high orders are coming in.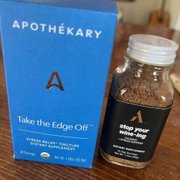 ---
FULFILLMENT, SHIPPING AND CUSTOMER SERVICE ISSUES! I've been a customer for several years and absolutely LOVE the 'The Mind Over Matter" product. I'm giving this company (Apothekary) a one star rating for their customer service, fulfillment and shipping process. I'm on a subscription that was monthly, then decided to go every-other-month some time ago. What a NIGHTMARE! Now I have too many and the product keeps coming. So hard to talk to a live person, so you have to email and wait. Finally I thought the problem was resolved earlier this week, when I got this email from Paige: Hi Bree, Thank you for sending that along! I have made those updates to your subscription. Your next order of Mind Over Matter is set to fulfill on 9/24 and every 2 months after. Please let me know if there is anything else I can do for you! Have a great day! Paige Apothékary | Find Your Fix Quiz | Book A Consult As seen in The New York Times, Forbes & Well+Good But late last night they sent me an email saying that another shipment is being sent out now! One month earlier than Paige said it would be just a few days ago?!. So now I'm back to square one. The owner needs to get her process in order, because I've checked other reviews and see that this is not an isolated issue. I'm a business owner too, and the amount of time I've spent on this is ridiculous! I've request (again) that they stop this shipment and stick to the plan, ship out at the end of this month (Sept), then every 2 months after that. Because I'm, not paying for this. If I didn't love the product, I'd cancel everything and never look back.
---
I've been using Apothekary's product for over a year and the benefits have been noticeable. I've been using Follow Your Gut and Chill the f* out the most. I mix it in with a smoothie in the morning and one in the afternoon. Awesome product, tastes great mixed in with a smoothie and easy to pack on business trips. Lifetime customer.
---
These herbs really work. I particularly like their new product, Rose Tinted Glasses. I tried it mixed with water. Loved how easy it was to make a quick drink with it (just mixed with water), and I noticed the elevated focus and energy I had pretty quickly after.
---
I'm a long-time customer and a big fan of Apothekary. My first purchase was their starter set; I used so many products within the set daily/ weekly, so ended up subscribing to many of them. My favorite ones are Blue Me Away, Take the Edge Off, You Dew You, and Stop Your Wining. Blue Me Away (energy) has been a lifesaver since the day I tried it about 8 months ago. It's the perfect afternoon pick-me-up, it has the prettiest blue and tastes delicious only with some almond milk, little coconut sugar, and some ice. There are no jitters (caffeine free) from that product, and it helps me focus really well. I love Apothekary and can't wait to try their new product!
---