Average rating from 14 users
92%Recommend to a friend
Wrong eye test and refused to correct glasses: I have been a customer since 2018, and I have bought new glasses every year since then. However, I was very upset with my previous experience and would never buy here again! I went as usual to do a recent eye test and bought new glasses on June 1, 2023. I just discovered this week in an eye test at my work, four months later, that their eye test was not done correctly. Their test showed -4 SPH, while my work showed -5 SPH. I went back to the store and explained everything. They did a new test, and this time, surprisingly, they also got the same figures as my work. However, they refused to change my glasses to the correct ones because this was after 2 months. It is not like I bought something and now came back to change it because I didn't like it. I just came back because they did not measure correctly. They offered me a discount, and I would still need to pay 40 EUR to fix the glasses. They did not even apologise for the whole situation and even blamed me for noticing the issue. Was it my mistake to trust their eye test? Do they expect that you do not trust it and challenge their result? I have never had any experience like this in my entire life, and I have been using glasses since college. Please be aware.
---
So grateful for the free eye test and the amazing customer service at the clapham branch! big up ❤️
---
---
Currently on my 2nd pair of Ace & Tate now, I absolutely love their products. I've always struggled to find glasses which wouldn't rest on my cheeks or would fit my very wide face but Ace & Tate delivers every time by offering a "large" option in various styles.
---
What is Thingtesting?
Thingtesting is an unbiased place to research and review internet-born brands — because honest reviews help us all shop better. Learn more.
---
I'm a huge fan of Ace & Tate. I own a pair of glasses (Pierce) and sunglasses (Monty). They hit the sweet spot of being affordable, on trend and also good quality. Their stores are beautifully designed, and their staff are helpful.
Feedback
The leather case that come with their glasses isn't perfect - personally I'd much rather they included a hard case so that I don't need to worry about my glasses getting crushed in my bag.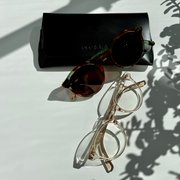 ---
Bought my first pair of Ace & Tate glasses recently, and I'm really happy. I tried them on in a store, ordered, and got them a few days later. Thinking of going back to buy some sunglasses next 😎
---
Absolutely love Ace & Tate! They also are always very nice and helpful at the store in Copenhagen. I've only bought eye glasses so far and done the free eye exam but excited to try sunglasses soon. The quality and service has been well worth the price (which is definitely on the lower end in this space). I highly recommend!!!
Feedback
More styles for narrow noses but only because I want to buy more :). I've still been able to find styles that work, just not as many options as if you have a big wider nose/ face.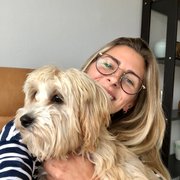 ---
Very good quality glasses at great prices - I've now had three pairs and never had an issue. The fact they include high index lenses for free is a USP.
Feedback
There is lots of competition in this space and as we move towards repair / reuse, Cubitts for example, are offering a service to repair glasses / service glasses at the one year mark. How do we reduce the disposable attitude that some people take?
---
Great quality eyewear - Neil is a personal favourite. Lightweight and higher quality compared to other similar eyewear companies. Great customer service and comfortable experience.
Feedback
Expand its outlets to Asia
---
I've only had good experiences with Ace&Tate - I've gotten my eyes checked in the store, bought multiple eyeglasses and sunglasses and have gotten them fixed up afterwards. Always great service.
---
Only good words, from the website to the brand to the shops. A guarantee. I bought some glasses for the screens and I love them.
Feedback
I can't think of anything. On the accessibility of their frames & communication, they are the best. Super strong social profiles.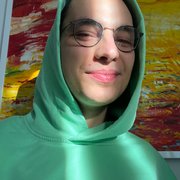 ---