Is it time for a new "it" luggage brand?
Away turned suitcases into status symbols. But in a post-pandemic world, do people still want the same luggage?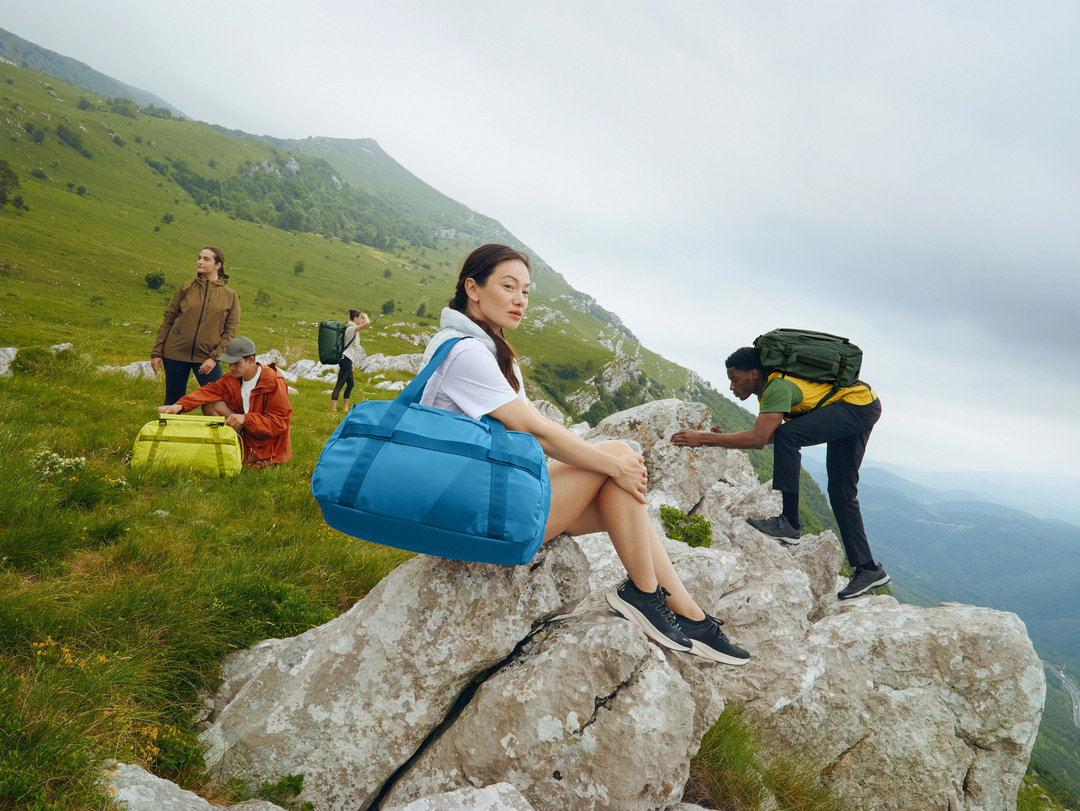 When suitcase brand Away launched in 2016, it did something that luggage industry execs had struggled to do for years: made people excited about suitcases.
It wasn't long before they were seemingly everywhere — popping up in airports, attached to celebrities and on social media. While the suitcases were sold on their "smart" capabilities — an internal battery meant the suitcases could charge your phone or track the suitcase's location — it was their minimal, hard-case design, sleek colorways and relatively affordable price point that had customers flocking.
"Before [Away], luggage was not a category that drove a lot of excitement," Beth Goldstein, an analyst at NPD covering fashion, footwear and accessories. Suitcases were a necessity — something people purchased because they needed them to travel. But as more people began documenting their trips on Instagram and the like, the door opened for new luggage brands to reinvigorate the category.
Now the travel industry faces another pivotal moment. After two years of lockdowns, people are eager to see the world again — but rising living costs mean it may need to be done differently.
New luggage brands are growing at a fast pace. Modern Retail has reported that Canadian travel brand Monos grew sales by 400% in 2020, despite pandemic restrictions, and that sales of roller-suitcases at travel brand Béis were up 539% year-on-year in May 2022. Last month, four-year-old Aussie luggage brand July opened its first store in Sydney.
Post-pandemic luggage sales
Luggage sales across the board have almost recovered to pre-pandemic levels, says Goldstein, with January–September 2022 suitcase sales down just 8% compared to the same period in 2019.
Revenues, meanwhile, are up 24% for the period compared to 2019 levels, Goldstein says. This is in part due to price increases across all categories, but has also been driven by the fact luggage brands have not been running too many promotions of late.
Bigger suitcases are also more popular among consumers at the moment, accounting for 60% of suitcase sales, while carry-on sizes make up the remaining 40%. This is a shift from 2019 data, when 55% of suitcase sales were for larger sizes at 45% for carry-on. "It's not a huge change, but it's one of those things where you don't see share changes that often," explains Goldstein.
New style suitcases
Today's traveler is looking for a new kind of functionality from their suitcases, and would prefer something that works for trips closer to home as well as those that are far away.
Paravel, which launched in 2016, has a range of bags that can be folded up, meaning they can be stored within other bags during a trip. Béis's range also includes a collapsible suitcase that can be squished up when not in use so that it takes up less space. Away has also added a number of products to its offering that are suited to environments other than the airport, such as soft duffle bags and hiking backpacks. According to the Business of Fashion, Away expects its range of outdoor-focused products to account for 20% or more of revenues in the future.
Goldstein says that when NPD ran a consumer panel in July asking shoppers what they wanted in a suitcase, two thirds said their suitcases needed to have wheels, and more than half said they wanted lightweight products.
Surprisingly, given it was the feature that seemingly kicked off the renewed buzz around luggage, just 8% said they wanted a suitcase that could charge their phone. While Away has placed less importance on its suitcases' smart capabilities over time, its tech-focused competitors Bluesmart and Raden, are no longer in business.